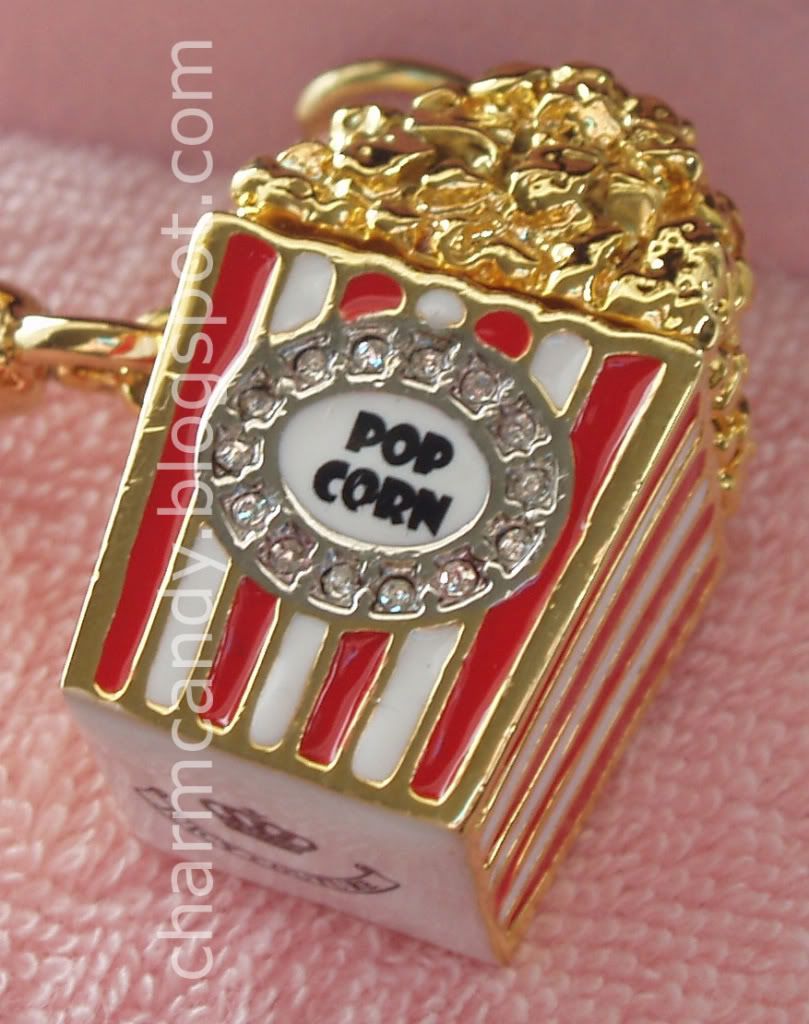 I think this charm will invoke a wide variety of memories from those who purchase it. Whether it's the forgotten days of the circus, memories of a local fair, unforgettable movies, or just the simple love of the buttery treat, this is a very iconic representation of all those things. I almost wish that a little more detail had been put into the popcorn itself, perhaps sprinkling in a little bit of white to define the pieces (though I doubt I would complain if someone handed me a bag full of gold popcorn).
This charm does open in the middle, though there's nothing inside. There's enough room for maybe one jelly bean, should you be planning to keep a little somethin' somethin' in there. If you haven't purchased this charm yet but are on the hunt for one I highly suggest checking the lock that connects the popcorn to the bag before you leave the store or as soon as you receive your shipment. Locks are another problem on Juicy charms; the more they're used the looser they become. However there are many charms out there that practically need the jaws of life to be pried open at first. Also note that the first picture is an accurate representation of how this charm will hang when worn, as the lobster clasp is (for some wild and unknown reason) is attached to the side of the charm.
Price:
$58.00 MSRP
Box:
Brown/Pink
Code:
YJRU2876
Season:
Spring 2009
From:
RevolveClothing.com
Misc.:
Made in China, not intended for children under 12.