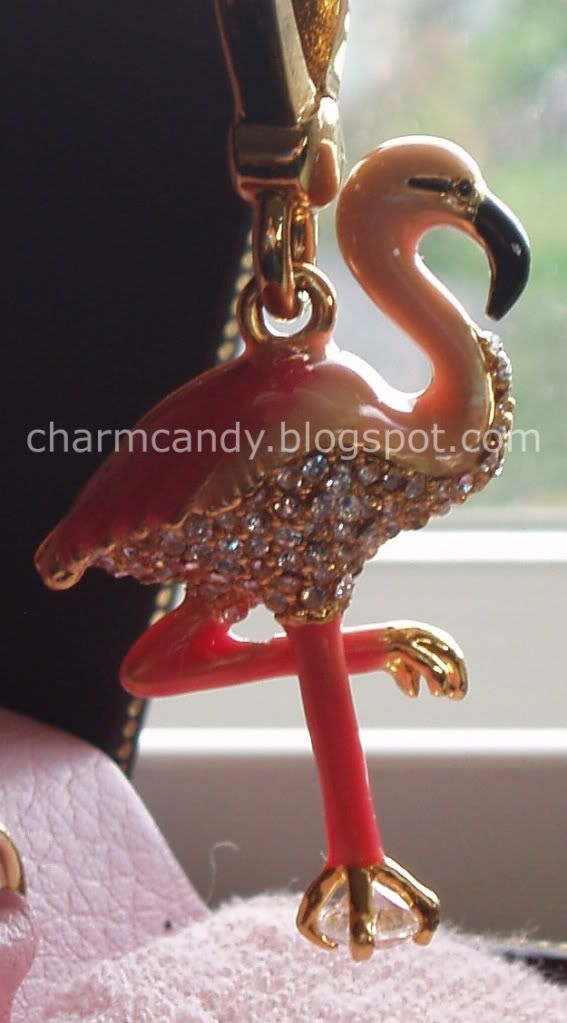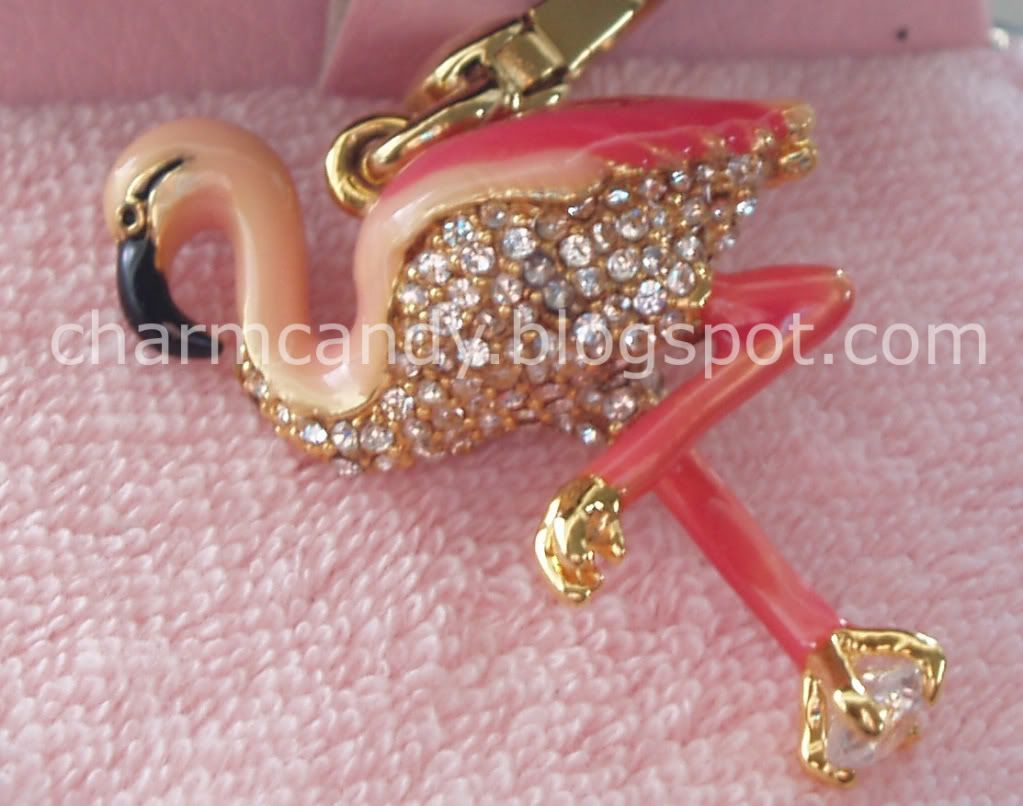 Eventually, if not already, I will sound like a broken record cooing over how beautiful/cute/adorable/gorgeous some of these charms are. You're going to have to either ignore me or go with it!
I love this flamingo. Just look at the detail on the face and stomach. It isn't properly conveyed in the photos, but the legs and neck have a delicacy to them, just like the actual animal. The extended foot is holding a larger crystal, which is inexplicable but a sweet touch.
I'm wary of the pave belly but not excessively bothered by it. They're set in metal so they should hold up well during light to normal wear and use. I pretty much have no complaints about this charm - it was at the top of my list (aside from the Panda) and I wasn't even remotely disappointed. If anything my expectations were exceeded! This charm will probably have a high resale value once it is several seasons old, as most of Juicy's animal charms (sans Yorkie) do.
Price:
$52.00 MSRP
Box:
Brown/Pink
Code:
YJRU2946
Season:
Spring 2009
From:
RevolveClothing.com
Misc.:
Made in China, not intended for children under 12.