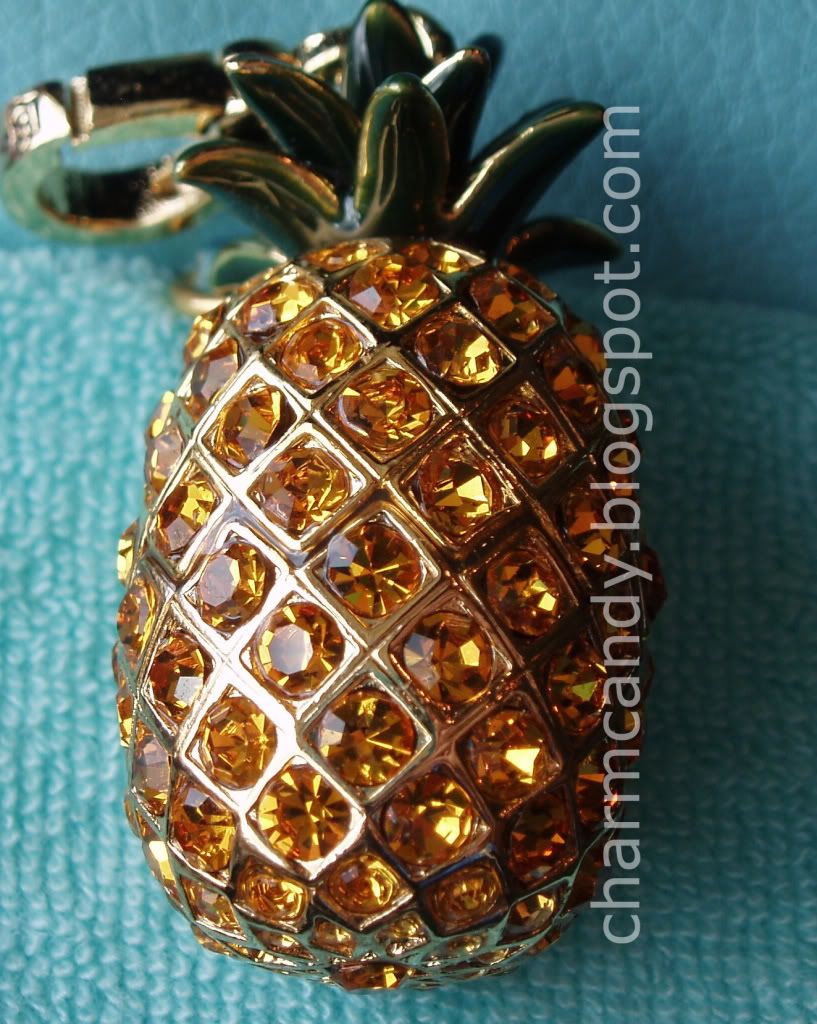 If only it had been sunnier outside when I was taking photos. This, for many people, is a HG charm. Why? Because Juicy has never made anything that even comes close to this baby.
Now, to my knowledge, this pineapple only came on a bracelet with a set of removable charms - the original pink tin of mints, the look book, the orange bikini, the purple bowler, and the pave J. You will find, however, that this bracelet has been disassembled by many resellers and is often sold by itself. If you can find it you should get it.
The weight of this charm is fantastic. I often wonder if it isn't entirely solid on the inside. The crystals aren't immune to falling out, and their large size makes it quite noticeable when one goes missing. The sparkle they give off well makes up for it, though. I guarantee that wearing it out into the sun will catch more than an eye or two. This one definitely makes it into my top five.
Price:
$355.00*
Box:
Black/Blue
Code:
YJRU0208*
*This information is for the entire bracelet set, which includes more than just this charm. This post is dedicated to Joanne, Nicole, and the rest of you who find themselves on a quest for the pave pineapple.