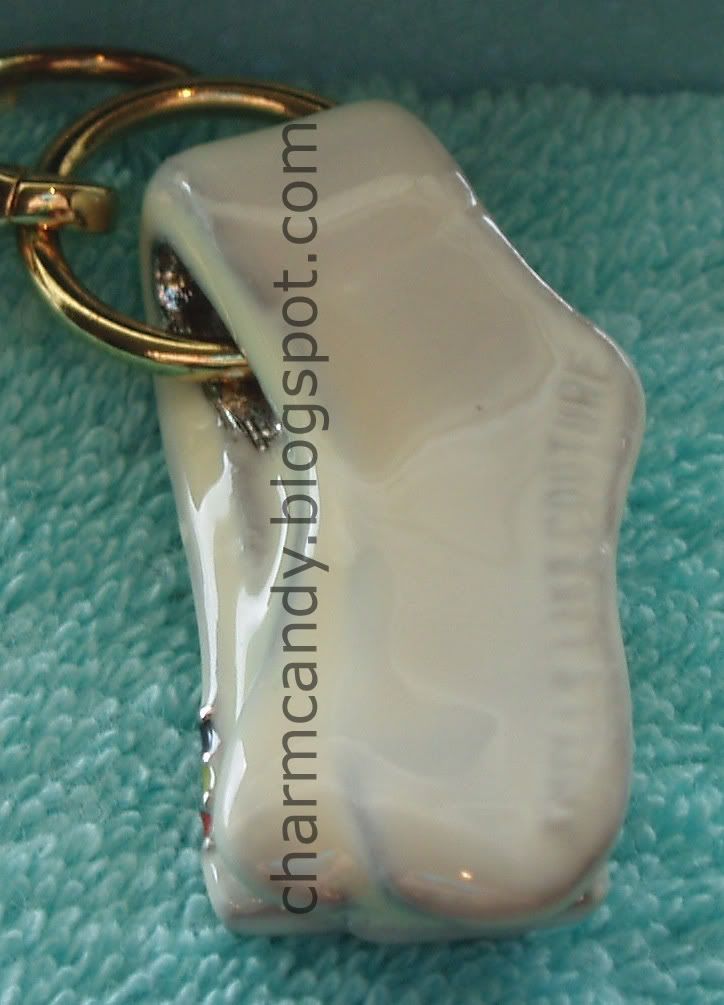 This has got to be one of the oldest charms that I have ever owned. In fact, it's the only one that I've ever seen with the smaller, more circular lobster clasp. I think its simplicity gives you an idea of how far Juicy has come in terms of design since they first started with the charms.
I wish they'd re-do this charm. The idea is cute and I definitely own my fair share of socks. Maybe something in a bright green or aquamarine color with a print instead of Juicy's name? I also have never been able to understand why (or who, for that matter) thought it would be a good idea to print "Smells Like Couture" along the bottom of the sock. I'm fairly confident in guessing that 90% of the women shopping at Juicy prefer
not
to talk about whether their socks and shoes smell like couture or not. Thankfully the words have always been pretty faint on this charm.
Price:
N/A
Box:
Black/Blue
Code:
YJRU0408*
*This charm was produced prior to Juicy adding price and name tags to the bottom of their charm boxes. This is the code given on the box that the charm was in, but does not necessarily mean that this is the correct YJRU code for the Socks charm.