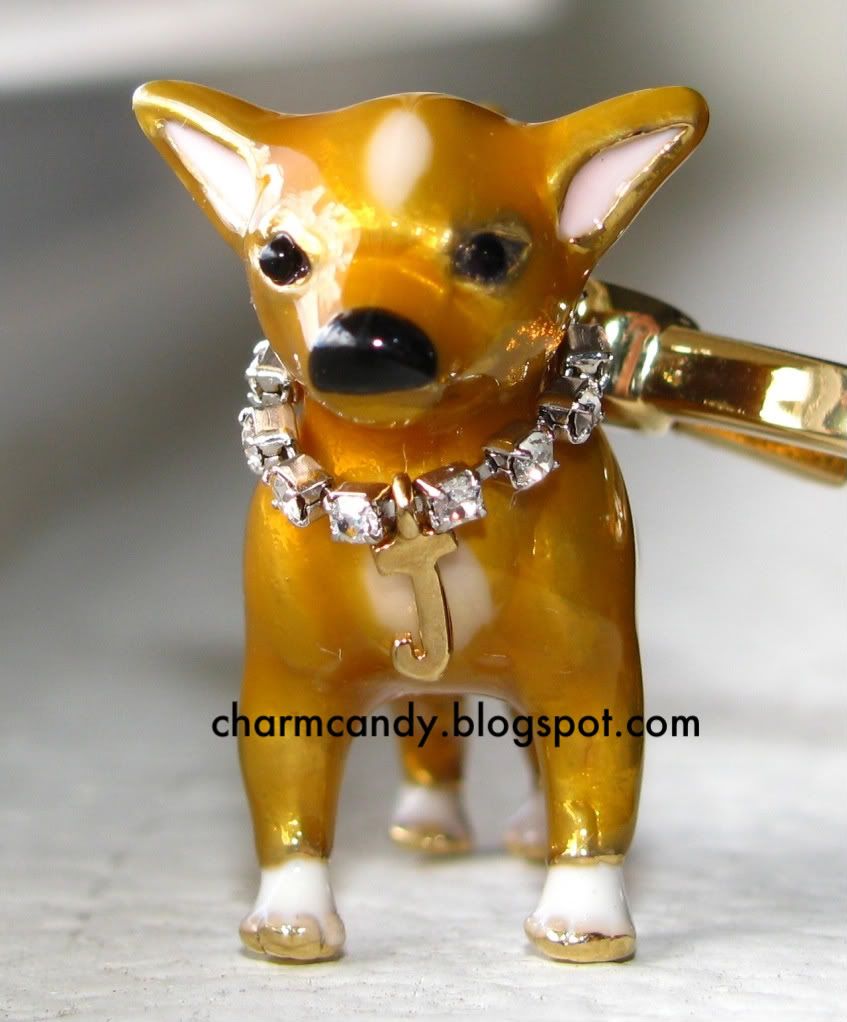 Put a fork in me, I'm done.
I LOVE this charm. I don't really have too much to say about it, because it's all right there for you to see. Great bronze-gold color on the body, little white paws capped off with gold pads, happy stance, face is spot on, and the collar is such a nice detail. Maybe a tad too big, but then again most small dogs have collars that look huge on them.
Chihuahuas aren't for everyone (I adore them), but I think this charm won't last all that long. It's very different from any Yorkie charm they've ever put out, and lots of younger girls are geared toward small dogs. Personally, I bought two -- one for me and one for Little E, whose own chihuahua looks almost exactly like this charm. I can see Juicy putting out an entire line of different breeds of dogs!
Price:
48.00
Box:
Brown/Pink
Code:
YJRU3815