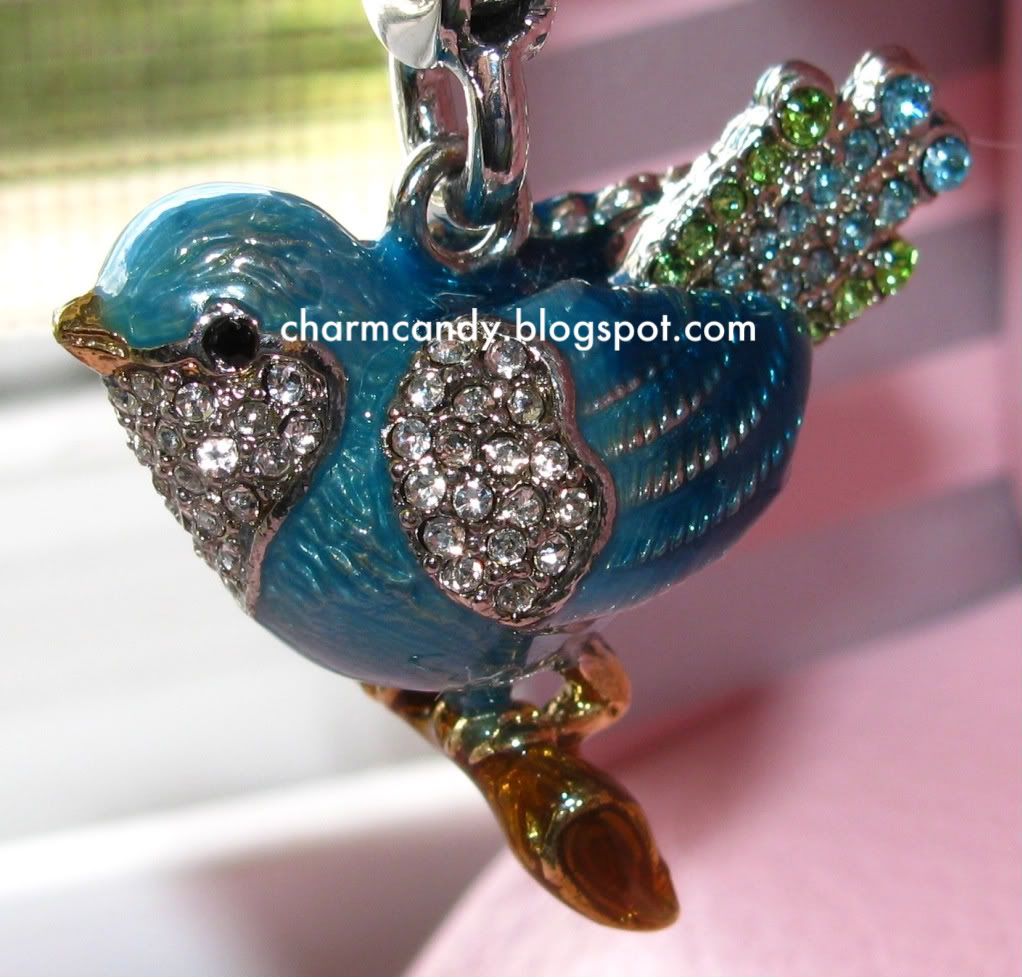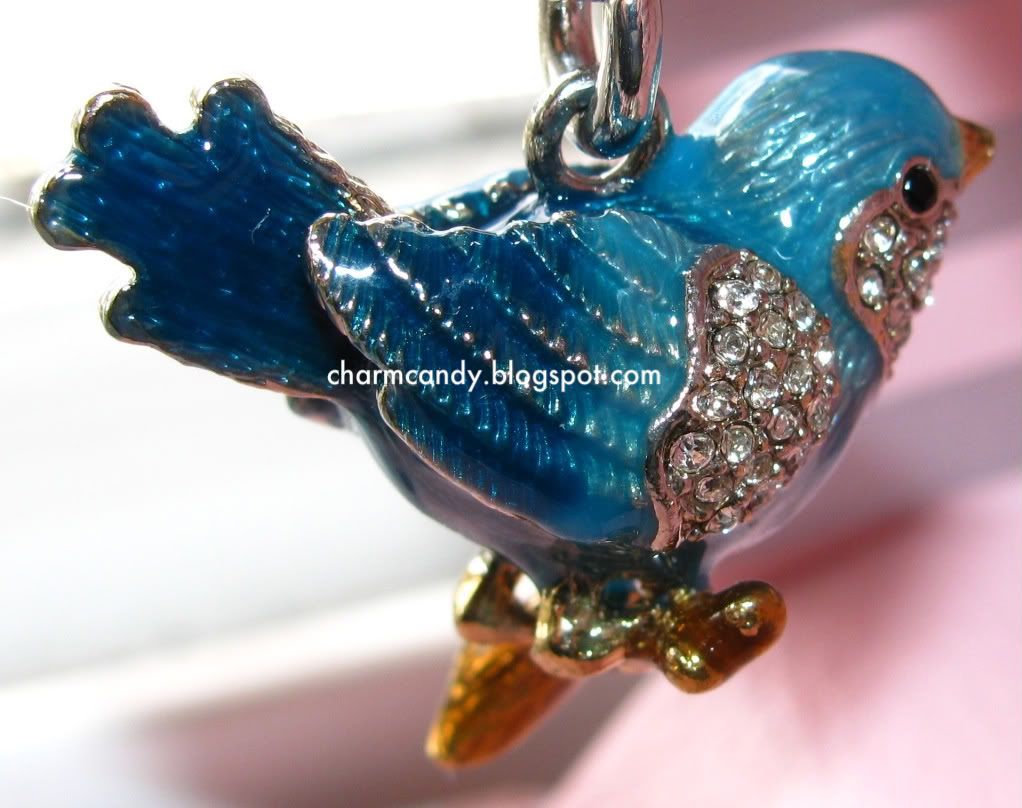 Even though I have a ton of older charms that I should be posting first, I had to drop everything when this came yesterday.
I love birds. It's no secret. The only bird charm I haven't bothered to pick up yet is the new caged one -- and that's only because it's almost identical to the older one, save for replacing the weird red rooster birds with lovebirds.
There wasn't much time at all between when this charm started popping up on eBay and when it was actually released. I love when that happens -- it's fun to be surprised by what Juicy puts out! My favorite thing about this charm is the blue color. You can see in the third photo that there's a very distinct change between the lighter blue color and the darker blue around the tail area. It transitions from a pretty sky blue cream to this translucent oceany blue. I want handbags in this color. I want shoes in this color. I want sheets and plates and socks and towels and nail polish and soap and wrapping paper in this color.
You'll notice that the tail has two different sides; one is straight color and the other is pave crystals in blue and green. I like both side equally and I'm glad that they did it this way.
The chest and face area is very reminiscent of the sparrow (which is one of my favorite charms). I love that they didn't overkill the whole charm with too many crystals, and I think that the tan branch it's clinging on to is a nice touch. The change in color really makes the blue stand out that much more.
Zero complaints about this one. I don't even care that it's silver. Please, Juicy, remake this in a wide assortment of colors so I can have a whole aviary in my closet!
Price:
52.00
Box:
Silver/Pink
Code:
YJRU3871