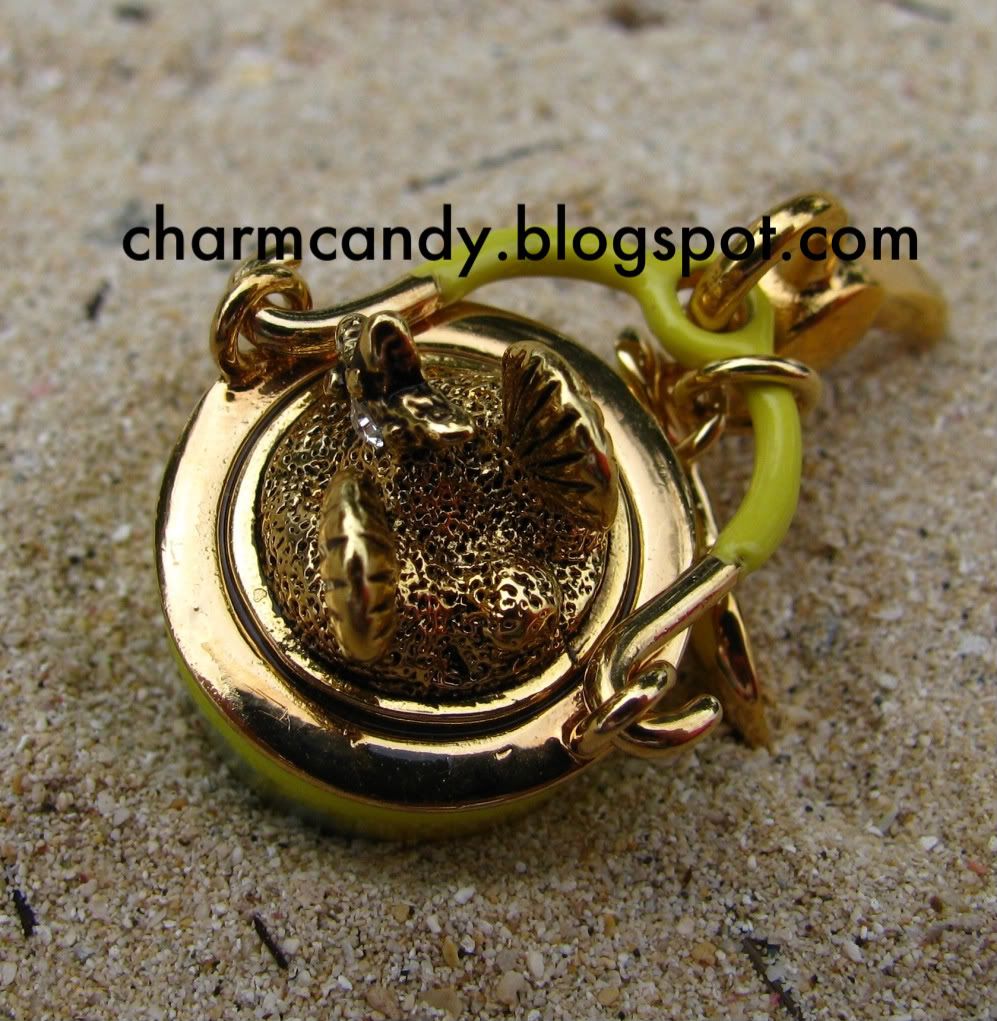 If only my little pink plastic pail that I filled with sand had golden seashells in it. It would have been one thrilled little kid at the beach!
Of course, I think that the bucket and shovel are one of the staple toys that most of us have had at some point. I'm mostly pleased with Juicy's take on this childhood classic. The blue and yellow colors contrast very nicely and the gold gives everything a little extra shine without being overbearing. The tiny shovel dangling from the side is, perhaps, the best detail of all.
What I'm not so fond of is what is inside of the bucket. The sand is kind of bland, and the shells might be a little more appealing if they were colored or at least varied slightly from one to the other. Not to mention that just one lone crystal sits in the middle of the starfish. What gives? They should have taken notes from the treasure chest charm or opening jewelry box charm that are filled with sparkly things and strands of pearls. A couple more shiny goodies would have looked quite nice atop the sand.
This charm is from last year's summer season, so you're unlikely to find it hanging around at the outlets or still available on websites. I wouldn't pay too much above retail; like many of last summer's releases, this one didn't fly off the shelves right away.
Price:
48.00
Box:
Brown/Pink
Code:
YJRU1767