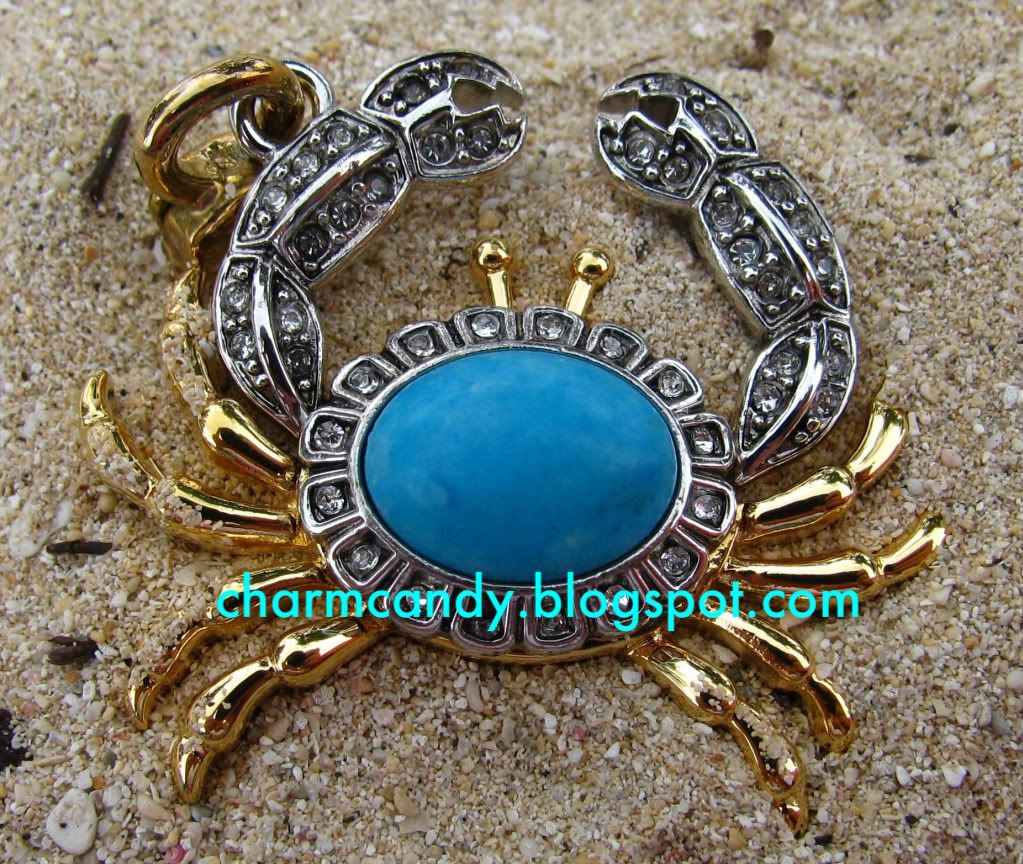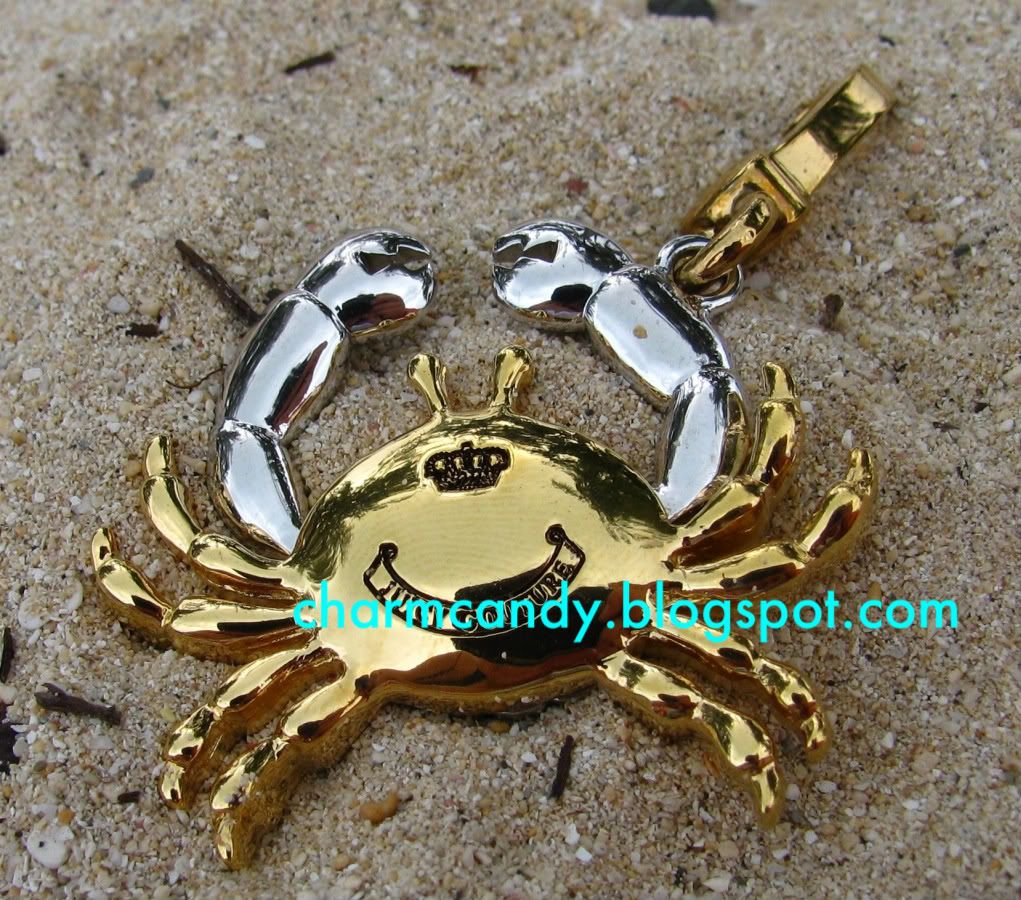 Ahh, a hallmark of being at the beach. One of my favorite things to do in Galveston used to be running up and down the shoreline, watching all of the crabs scurry back into their holes as I came zipping by. Of course there were the occasional few that wouldn't stand for my shenanigans and stood their ground. For that reason I am ever terrified of crab pinches, but think they're pretty neat nonetheless.
I'm back and forth on this charm. Crabs come in all different colors, so I can't really complain about this one being blue and not a peachy or brick red shade. Plus I'm a big fan of turquoise and blues, so I'm rather fond of the stone in the middle. What leaves me feeling lukewarm is the silver accent surrounding the stones and on the claws. I've never been one for mixing gold and silver, so this charm ends up feeling unfinished to me.
What I do love is the way the claws and legs were carried out. They kept it simple but still made them fairly realistic (save for being encrusted with stones!). The pave crystals are a sweet detail, but just don't shine as much on this piece. It could be that the matte tone of the turquoise conflicts with their sparkly nature, or that they're set too far down for them to really stand out.
If you're a crab or a sea creature fan you'll probably have to resort to getting this second hand, as it was part of last year's summer releases. I wouldn't pay much above retail for it, though. It hung around in stores for quite awhile so don't fall for the old "rare!" ploy.
Price:
52.00
Box:
Brown/Pink
Code:
YJRU2542