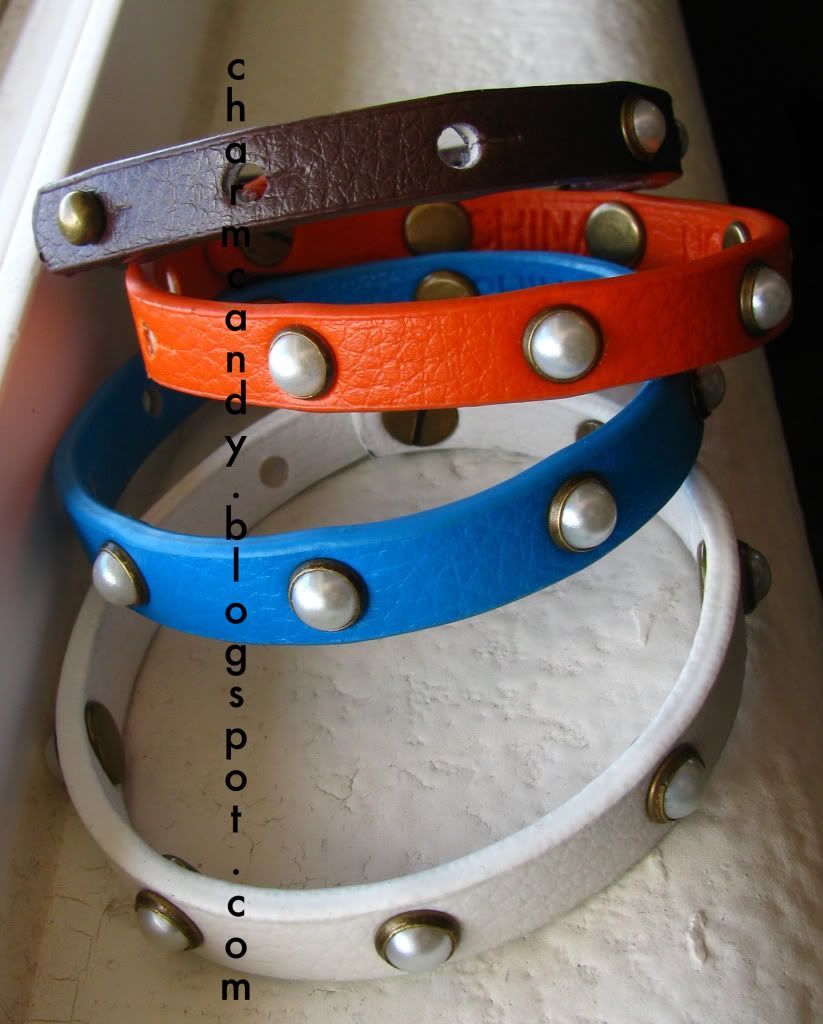 Don't worry. I haven't jumped off the Juicy charm wagon or anything like that. I had some other stuff lined up that I wanted to talk about and now that I have some time (it's so good to see you again, Spring Break) I will!

I found these really cute little leather wrap bracelets at Target. I believe they're from the Hollywood Intuition line and run around $11 for a set of four. I only saw the one color scheme, but I'd be ecstatic if they came in a wider variety of colors.

These are very basic bracelets that can be mixed and matched to suit almost any outfit you have. The snap/buckle closure can be a little stiff but it's no big deal. The brown bracelet at the top is turned so you can see the snap and holes to adjust to your own size. I'd say that on the last snap these bracelets are easily 8", if not 8 1/2 - 9.

I really love the faux pearl detail all the way around. The blue and brown bracelets are especially stunning. I love to scour Target for all kinds of things, but jewelry isn't usually one of them. I was very pleasantly surprised to see these, and hope they come out with more.