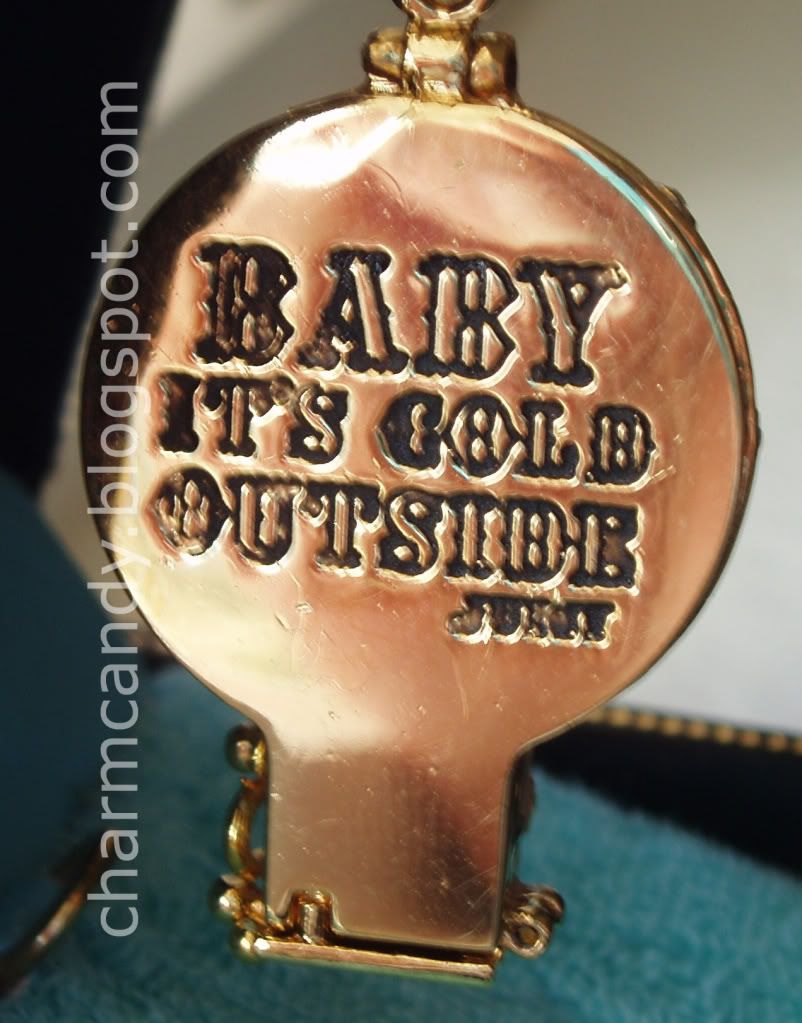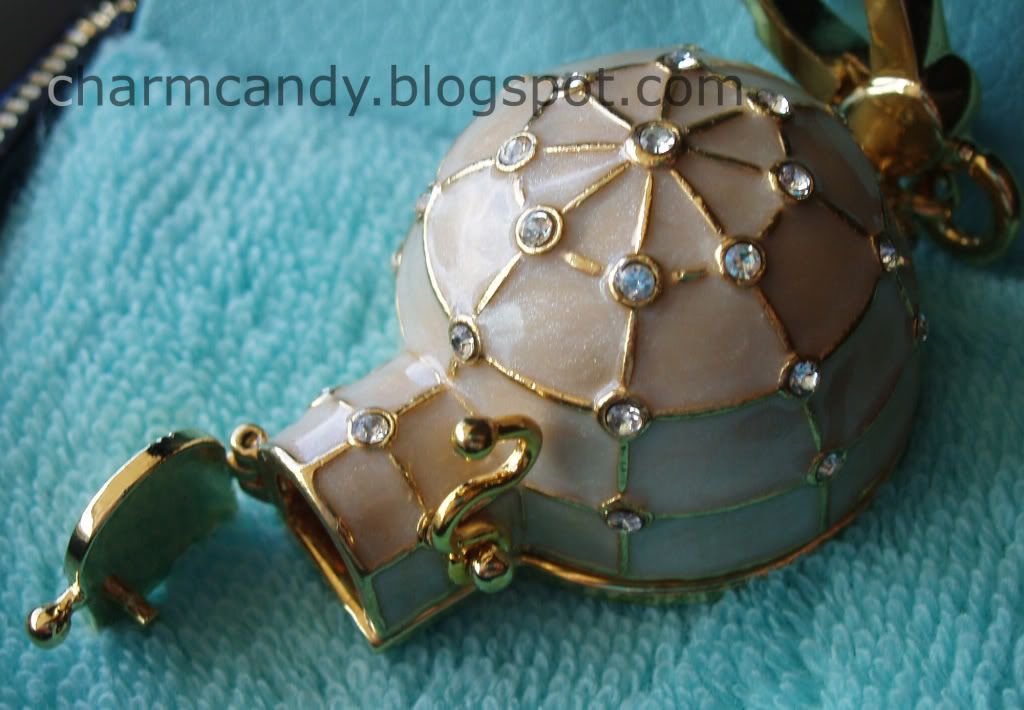 Add this to the list of highly sought-after charms. The photos alone should tell you why people pay well into the hundreds for this one; the detail is probably the best I've ever seen on a charm, apart from the Gingerbread House.
Make sure to click on the first photo for a bigger version so you can see the amazing shimmery pink color that coats the entire outside of the igloo. It reminds me of the pale pink icing that you can find on cookies (such as Keebler's Animal Iced Cookies). The crystals that meet at every intersection on the igloo are a fantastic touch that gives the charm an extra dimension. A sweet little "S" lock holds the front door shut, perhaps so that no cold air puts a damper on the fun waiting inside.
Here we find a yorkie (yes, Juicy's mascot is a Yorkshire Terrier, despite its uncanny resemblance to a Scottie dog), paws up by the fire. The "logs" beneath the fire are actually colored brown, while the yellow flames loose some of their color toward the top, letting the gold base peek through. The pretty hot pink carpet is outlined with what else -- a dainty ring of crystals. The bottom of the charm reveals one last kitschy detail - the phrase "Baby It's Cold Outside," which is a sweet little nod to a very classic Christmas song.
This charm will forever make it into my top 5, if not my top 3. Few other charms have ever had this kind of miniature detail and most days I still don't believe that I picked this one up while it was still available in regular retail stores (mine came from Kitson, whom I believe no longer carries Juicy charms). I often feel the same way about the Gingerbread House (whose appearance on Charm Candy won't be until much closer to Christmas), even though that one isn't nearly as old. If you love yorkies or have one (I do!) then this is definitely a keeper if you can nab it.
Price:
$55.00
Box:
Black/Blue
Code:
YJRU0540