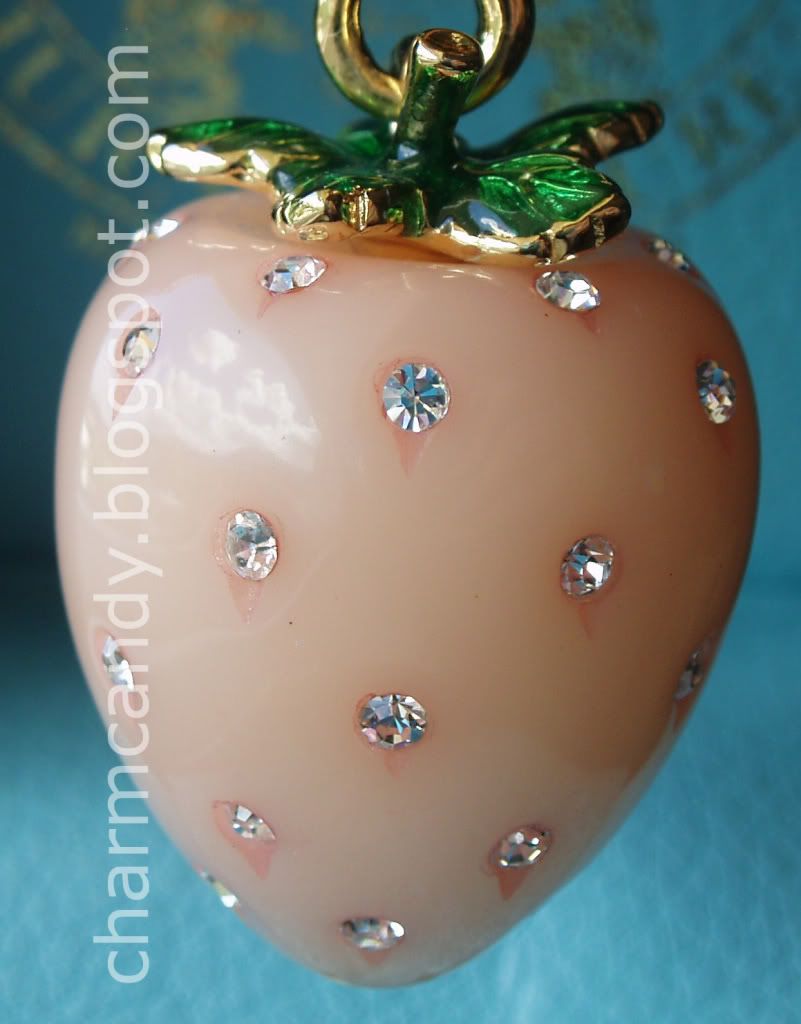 As much as I love pink, I think that's the one thing I wish this charm were lacking. Light pink strawberries in real life are sickly looking, and I usually avoid eating them because the flavor is so off. To me, the deep vibrant red ones are always the best.
Juicy is no stranger to the strawberry charm. There are at least three that I can recall off the top of my head, including this one (the other two would be the plain red enamel strawberry and the chocolate-dipped pink crystal strawberry). I suppose that if I could combine the style of this charm with the red enamel from the older one I'd be on cloud nine. Since there are so many strawberry charms already I suppose it's not out of the question for me to wish that Juicy will eventually produce another version.
The crystal "seeds" on this charm are what makes it worth having. It adds an understated and elegant detail; they're not as flashy as the chocolate-dipped pave strawberry, and it catches the eye quicker than the all enamel one. Juicy also did a great job with the leaves, as they're the perfect bright shade of green to compliment the pale pink fruit.
Price:
$35.00
Box:
Black/Blue
Code:
YJRU0598