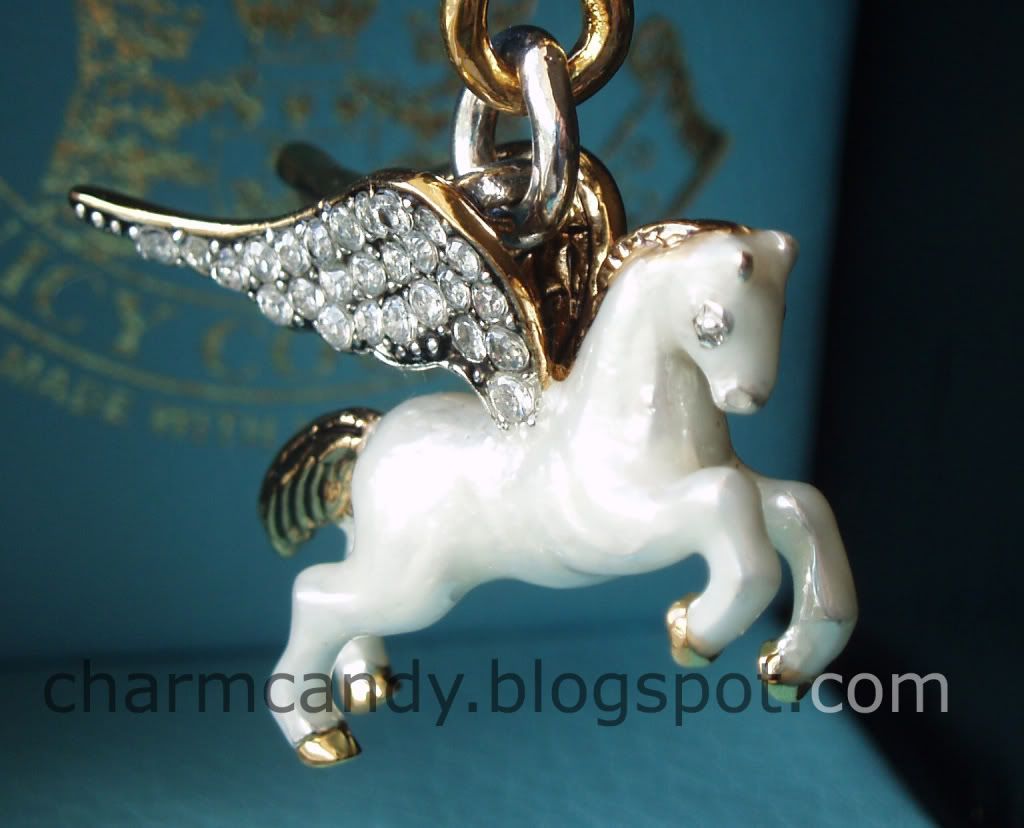 I almost missed out on this one, to tell you the truth. I thought it was a little too young for me (back when I was 22 or 23 - go ahead and laugh) but eventually something (perhaps my future self?) convinced me to pick one up.
Not one part of me regrets it, as this little guy is gorgeous - more gorgeous than these photos can ever really convey. His pearly white body seems perfectly chiseled and the golden tail, mane, and hoof detail are striking against the color. Look closely and you'll notice that, despite the sparkling appearance, there are no crystals where the eyes are - just silver detail that gives him a lively expression. His wings, however, are full of glitz, with crystals from base to tip.
My only complaint is what appears to be the black coloring beneath the crystals on the wings. I'm not sure if the small silver/black bumps serve some sort of mechanical purpose, but white could have given a more airy or feathery feeling to them.
Price:
$50.00
Box:
Black/Blue
Code:
YJRU0407