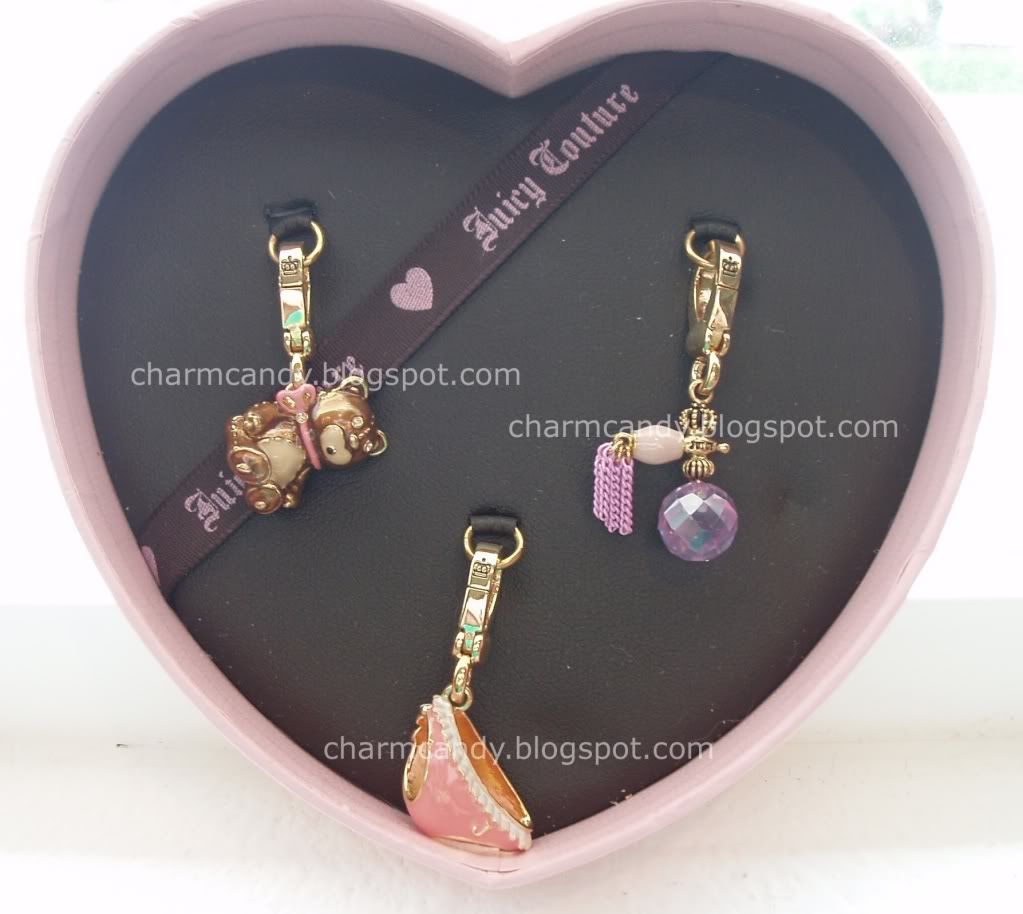 I think that this set and its individual parts often find themselves at the center of authenticity debates. Why? For one thing, this is the only set of its kind released by Juicy - the charms are smaller in size than most others, it didn't come in the traditional charm box, and rarely do multiple charms ever come packaged together sans bracelet.
But don't let any of these things stop you from hunting this too-sweet set down. The Juicy-given name is pretty bland: Set of 3 Charms? Why not something more descriptive, like Girly Trio? Who knows. Either way this set, comprised of a small teddy bear with a bow around its neck, a purple perfume atomizer complete with purple chain tassels, and a pair of ruffled underwear (the ruffles are on the back - can't believe I forgot to take pictures of that! Check back for an additional photo soon..) encompasses some of the typical things that come along with being a girl. This set is often disassembled and re-sold as individual charms on eBay.. the one that fetches the highest price is, of course, the ruffly panties. Don't discount the bear, though; his bow boasts a very small crystal at the knot and stitching over his body like a real teddy bear has.
Price:
$75.00
Box:
Pink Heart/Brown "Leather"
Code:
YJRU0650