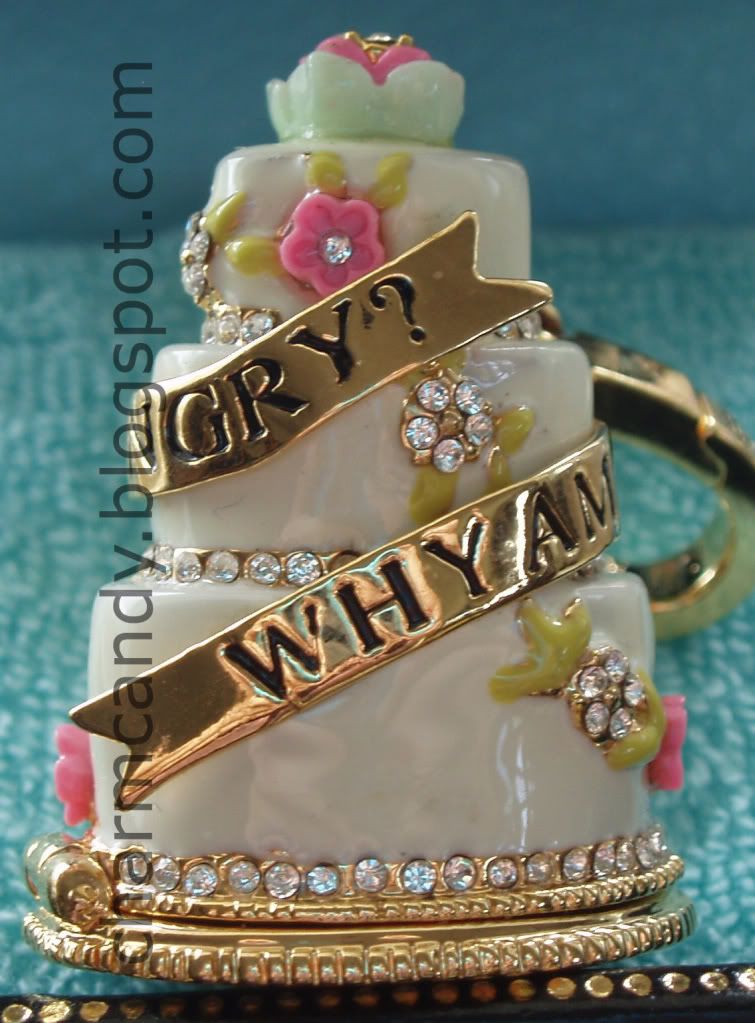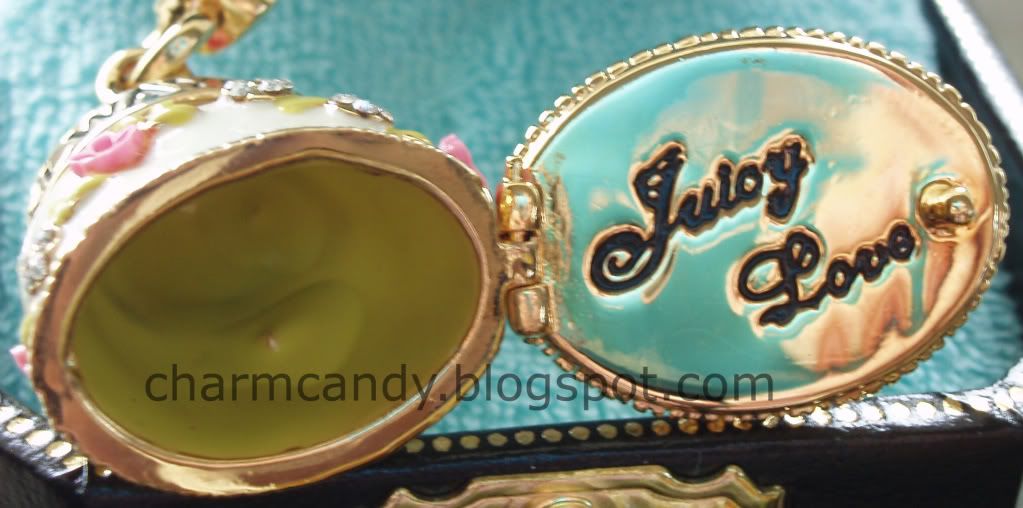 Meet one of the most highly sought-after charms that Juicy has ever produced: the coveted Wedding Cake charm. Resale value has been sky-high since its release, fetching up to 4 times the original retail price.
So
why
is this charm such a must have piece? The detail! It's all about the detail. Rings of crystals wrap around the base of each layer, which immediately provokes happy feelings from those of us who are easily distracted by sparkly objects. Bright pink flowers with springy green detail adorn each tier, and a larger one wrapped in almost a minty colored cover tops it off. Smaller crystal flowers keep up the floral theme that is usually a part of traditional wedding cakes. The bottom does pop open to reveal a sweet message, but little else. I'm also not too wild about the sickly yellow-green color on the inside. Juicy, if you meant for this to be vanilla you missed the mark! My pictures also fail to showcase the gold banner that wraps around the cake, which reads "Why Am I Always Hungry?" Is this a shout-out to brides who starve themselves before the wedding, or a coy nod to those of us who agree to attend weddings just for the cake and food?
Note that this cake is quite hefty: it's about one and one-quarter inch long and has some definite weight to it, despite being hollow on the inside. It would make a really cute gift for an engaged friend or even for bridesmaids, but may be a little too conspicuous for the big day itself.
Price:
$55.00
Box:
Black/Blue
Code:
YJRU0766