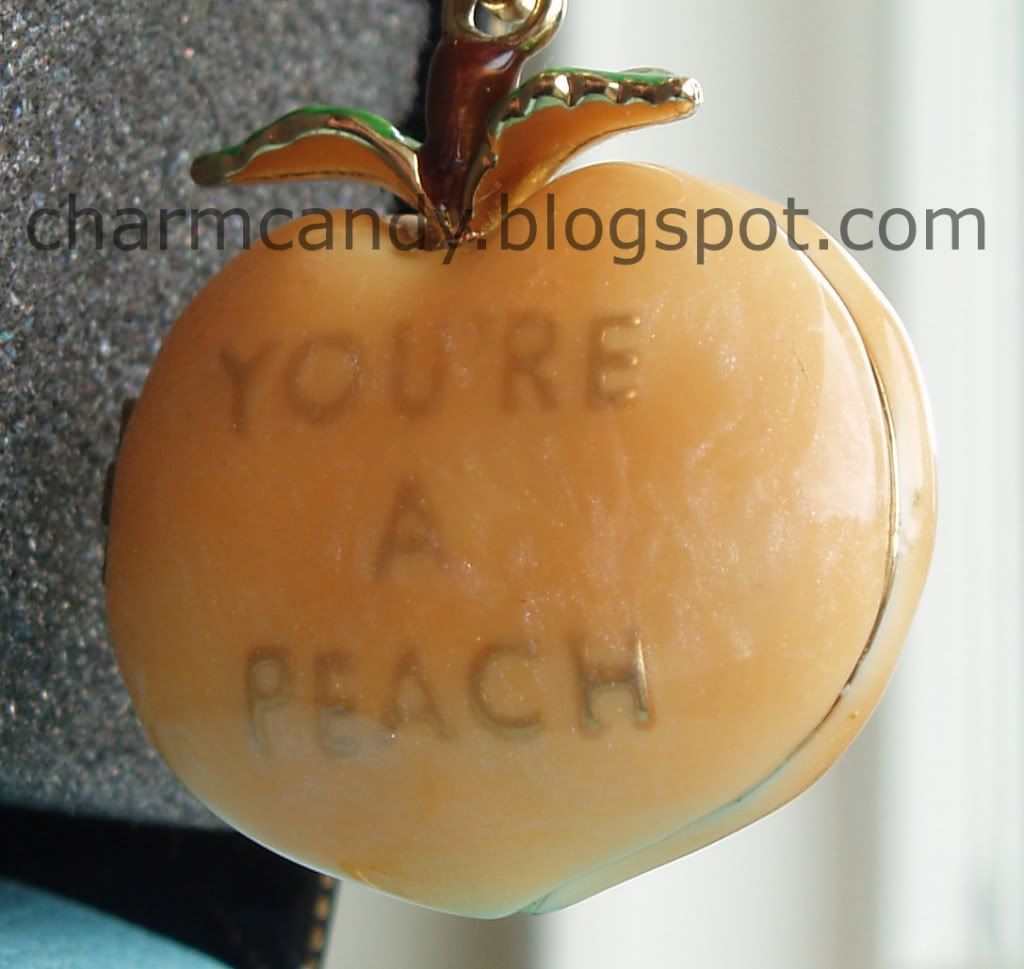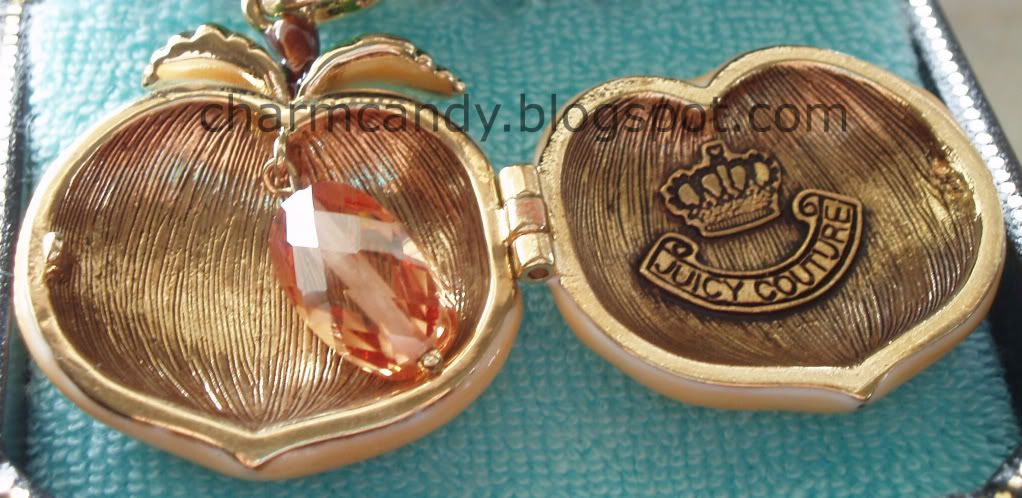 Bet you're suddenly craving a peach, right? I know I was the second I popped the box open.
Juicy usually has a way with fruit charms and this one is no exception. Pictures will never truly do this charm justice, as the orange coloring on the outside is incredibly beautiful. Different peachy tones of orange and white all swirl together beneath the glossy surface. "You're A Peach" is emblazoned on the front, so this would make a great gift for someone that you're fond of.
Inside we find a little more detail. The peach pit isn't boring like the real deal; it has been replaced with a sweet oval crystal, which I'm sure many of us would rather find in the middle of a peach instead of what we normally get.
My only complaint for this particular charm is that it's flat. Possibly because it's more like a locket than anything else, but Juicy could have kept it a little more true to life by making it rounder. And as many of us are unfortunate enough to know, opening and closing mechanisms on Juicy charms only cause them to be more prone to accidental breakage over time.
Price:
$50.00
Box:
Black/Blue
Code:
YJRU0452