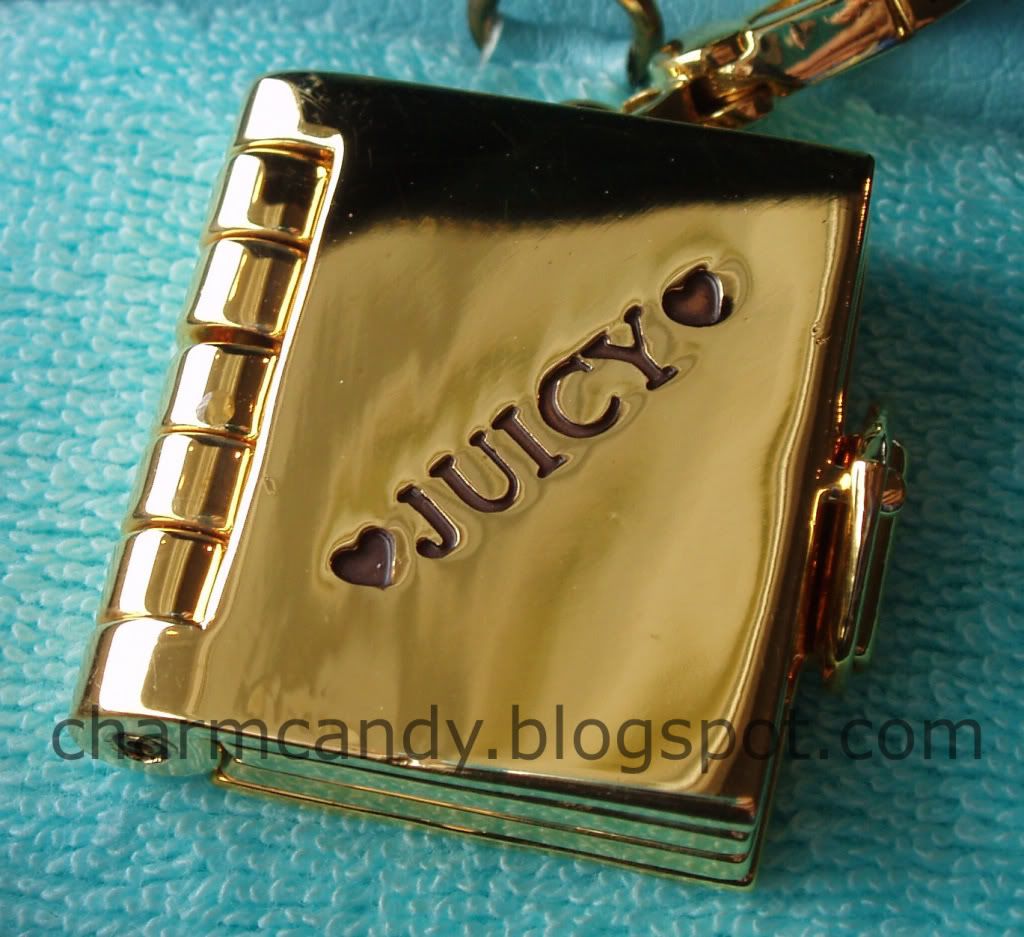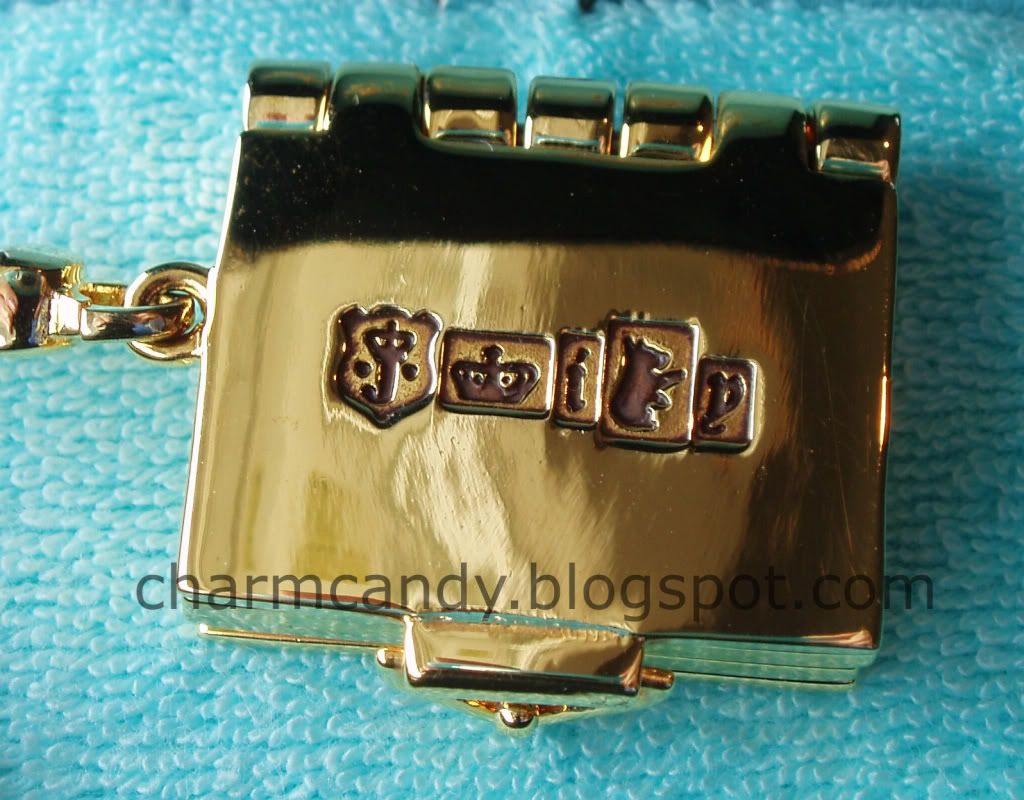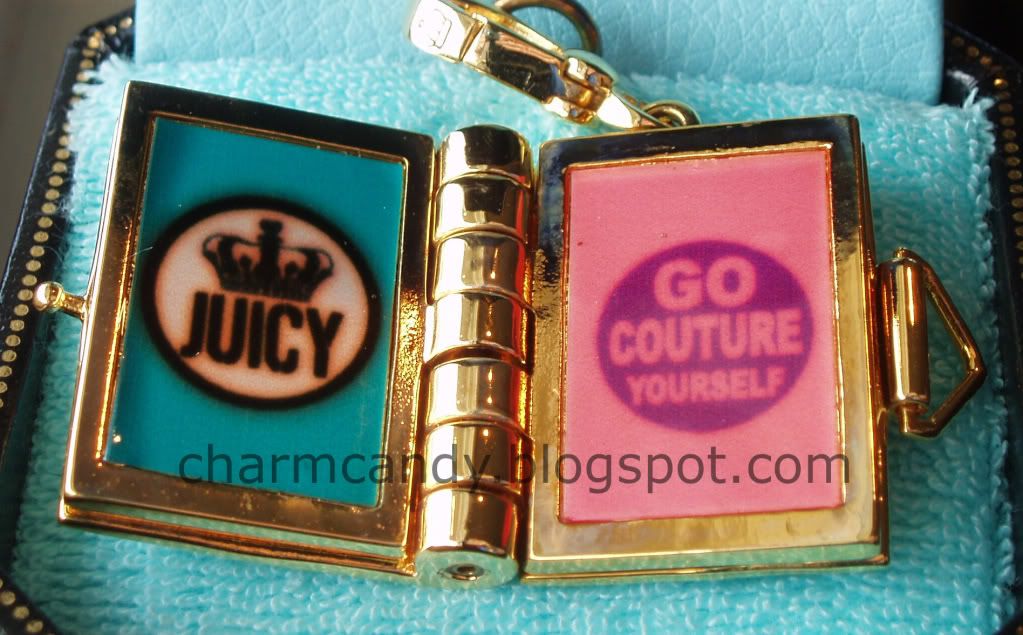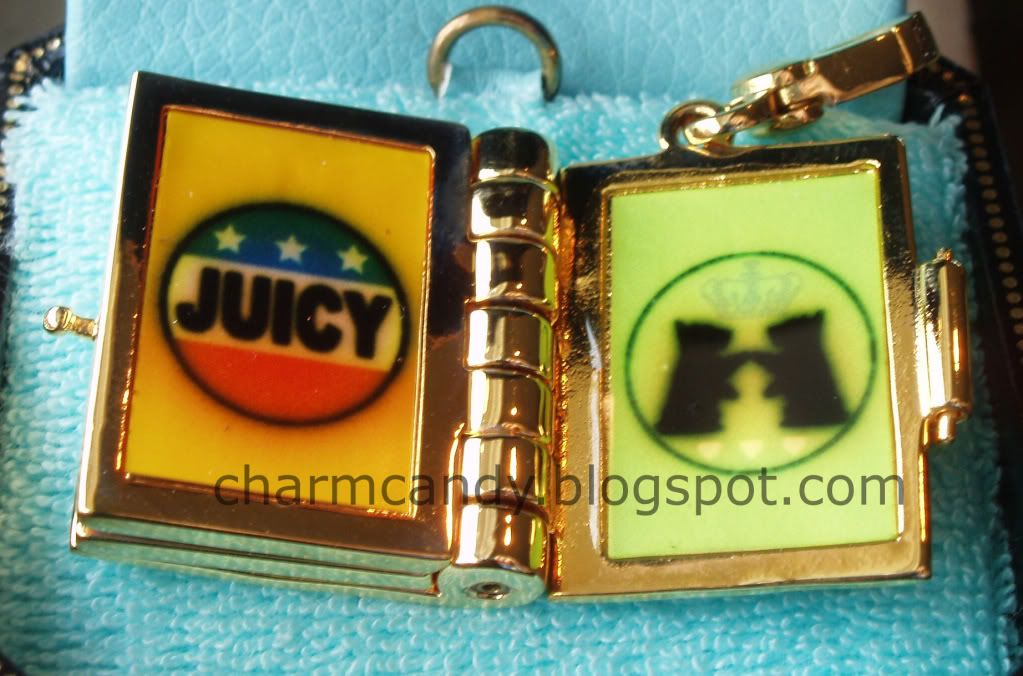 I don't actually know what a look book is. Is it a catalog? A diary full of images? Something entirely fictional created for the purpose of this charm? Whatever it may actually be, here it is.
A relatively small little golden book (childhood flashback!) opens up to reveal colorful images that all relate back to the Juicy brand. Do they mean anything? No idea. I definitely crack up every time I read the "take this couture and shove it" page, though. It makes me believe that not all girls who love Juicy are prim and proper; some of us are probably just a few shots away from a bar fight every now and then. (The heft of this charm is capable of producing a black eye or two, I'm sure.) My favorite part of the entire book is the back, on which Juicy imprinted symbols to spell out their name.
I am never quite sure if this charm only came with a set on a bracelet, or if it was released individually. I have one that was boxed by itself so I'll have to assume that it was both. For that reason I'm including both sets of information (the boxed bracelet and the individual boxed charm).
Price:
$355.00*
Box:
Black/Blue
Code:
YJRU0208*
*This information is for the entire bracelet set, which includes more than just this charm.
Price:
65.00
Box:
Black/Blue
Code:
YJRU0174+
+This charm was produced prior to Juicy adding descriptive names to the bottom of their charm boxes. This is the code given on the box that the charm was in, but does not necessarily mean that this is the correct YJRU code for the Look Book charm.