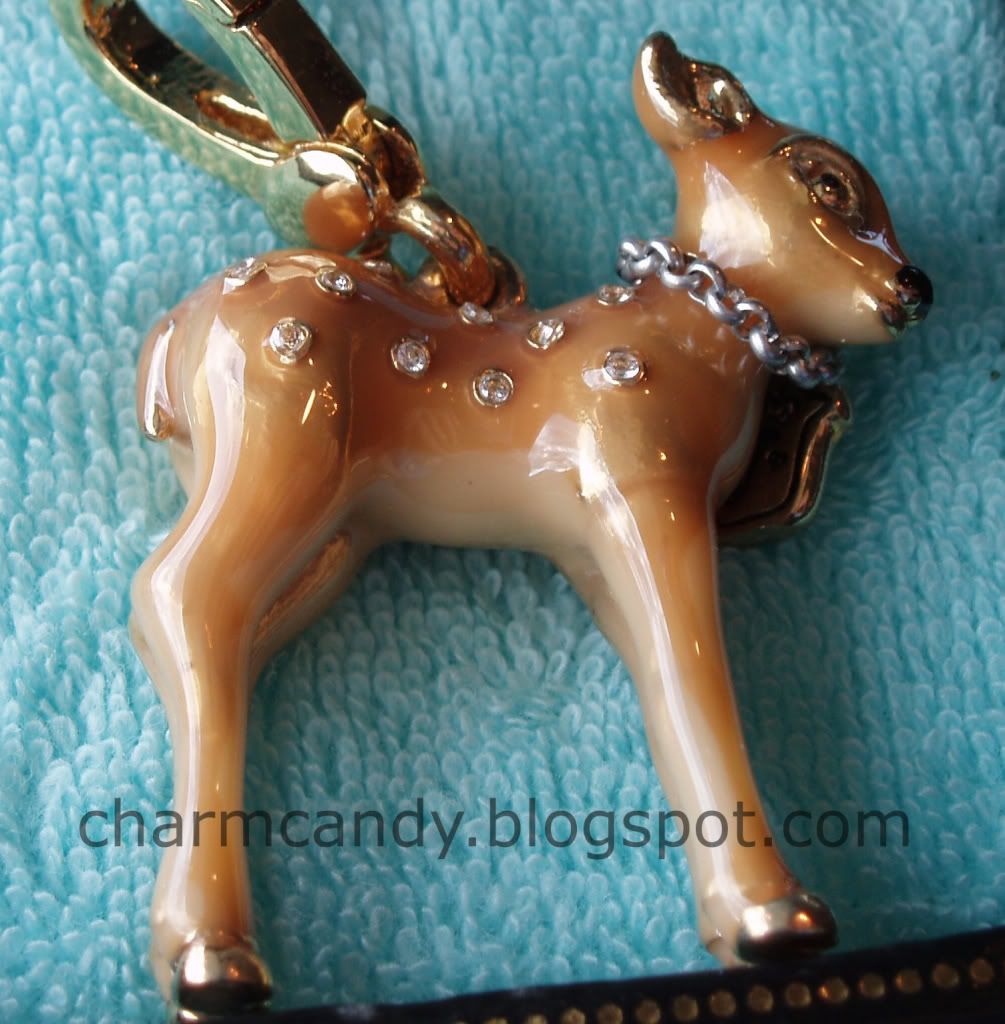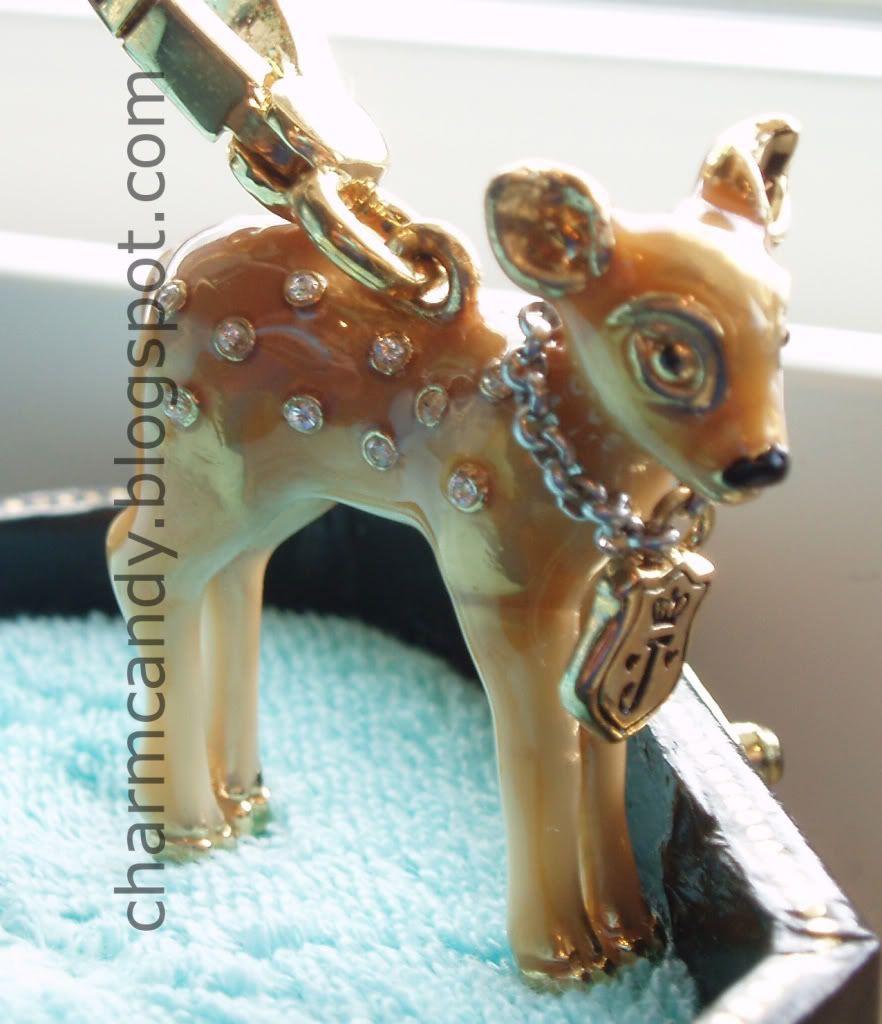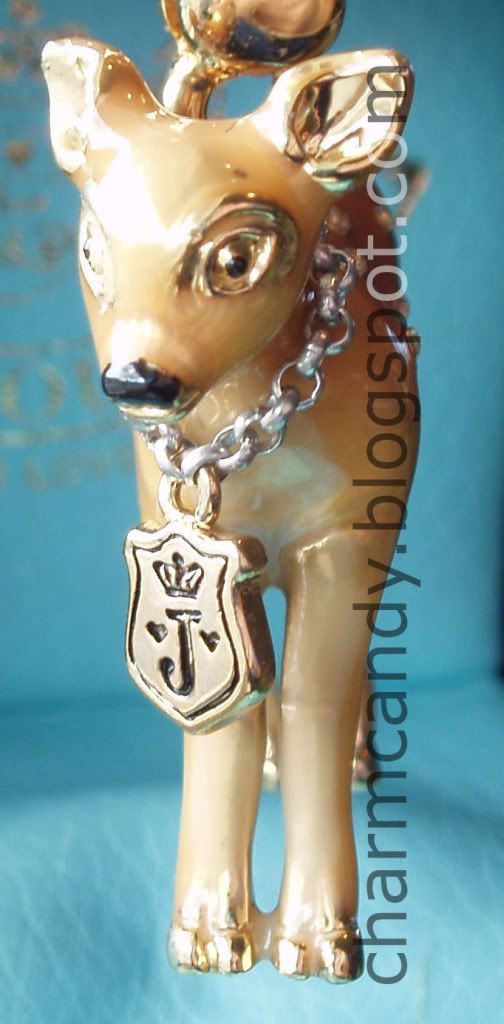 I apologize for the steep drop-off in posting; finals are around the corner and I'm preoccupied with that (as I imagine some of you are, as well - good luck!). Some days I feel like a deer in headlights with everything that's due, so what better time is there to talk about the fawn?
Taller than you might expect, this sweet little creature is one of the best animal charms Juicy has ever put out. Apart from the necklace, he escaped without any branding (remember "Juicy" hung across the Toucan's backside?). Note the crystal detail where you would usually see small white spots on a deer - I think this is fantastic! It's an incredibly unique and adorable way to work in some sparkle without it being overkill. There could have been a little more variation amongst the colors on the body, but overall I have no complaints about this charm. I'm especially ecstatic that he can stand on his own (as shown in the second photo), so long as you position him correctly.
Be very careful when searching for this one on eBay - the fakes are good and can almost pass for an exact match (they even correctly placed all of the crystal spots on the fakes I've seen), with the exception of the necklace detail and the head being tilted too far in. Make sure you look over photos thoroughly and request more if necessary when looking for the fawn.
Price:
50.00*
Box:
Black/Blue
Code:
YJRU0830*
*This charm was produced prior to Juicy adding descriptive names and prices to the bottom of their charm boxes. This is the code given on the box that the charm was in, but does not necessarily mean that this is the correct price and YJRU code for the Fawn charm. I did order this charm myself from ADASA.com before they closed, and it has never been kept in any other box except for that which it came in.