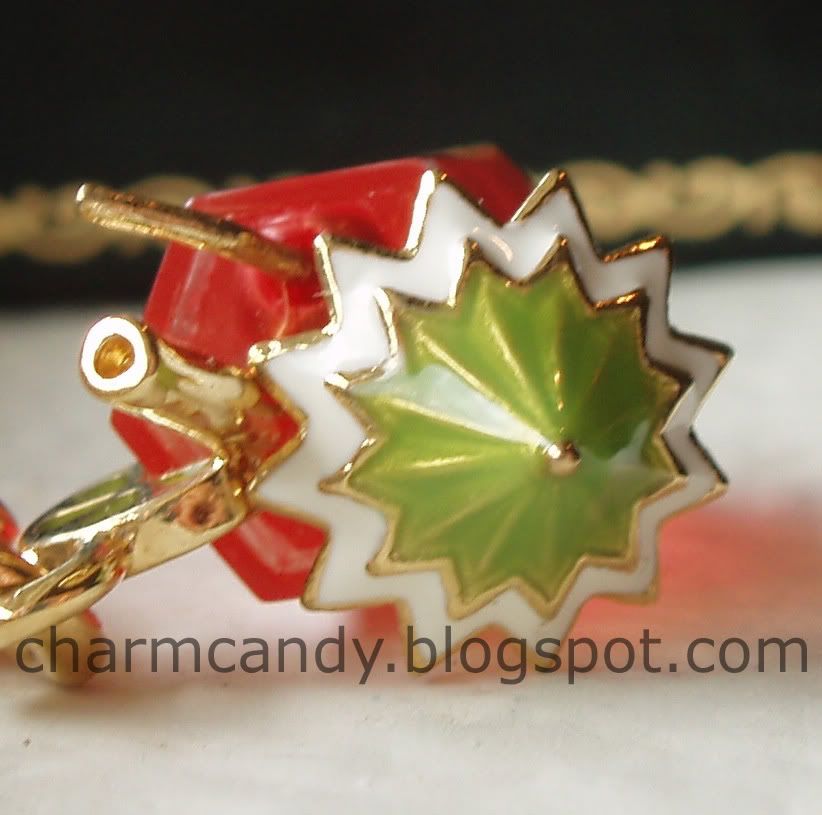 After finding out about
and
finishing a paper (on a book I hadn't even finished reading) that was due today and not next Friday, I figure there's no better way to unwind than with a cocktail. Unfortunately for me, I'm not a drinker. So a charm will just have to suffice instead.
This is a great little gem. It's punchy, cute, and has a lot more detail than you might think upon first glance. Take the straw, for instance. You can see clearly in the third photo that there's actually a hole at the top! It doesn't go down very far at all but I think that's a fantastic small detail that is often overlooked on other charms (the milkshake/ice cream soda, for example). This would also be a great identifier when trying to distinguish an authentic one from a fake; I highly doubt replications will have this detail.
While hard to see, there is a tiny little cherry floating along the top, with the stem poking out over the side. It's somewhat invisible when you first look at it, as the cherry color matches the drink color almost exactly. That's not the only fruit in our flirty cocktail, though. It's hard to see, but you might catch it in the second picture - a little slice of lime connects the clasp to the drink. The green color is a little dull, and not nearly as vibrant as the umbrella. The umbrella almost overpowers the charm, since it covers quite a bit of the top of the drink and the cherry. However, the overall effect is perfect and I find myself needing a glass of Hawaiian Punch every time I look at this one.
Price:
$35.00
Box:
Black/Blue
Code:
YJRU0596