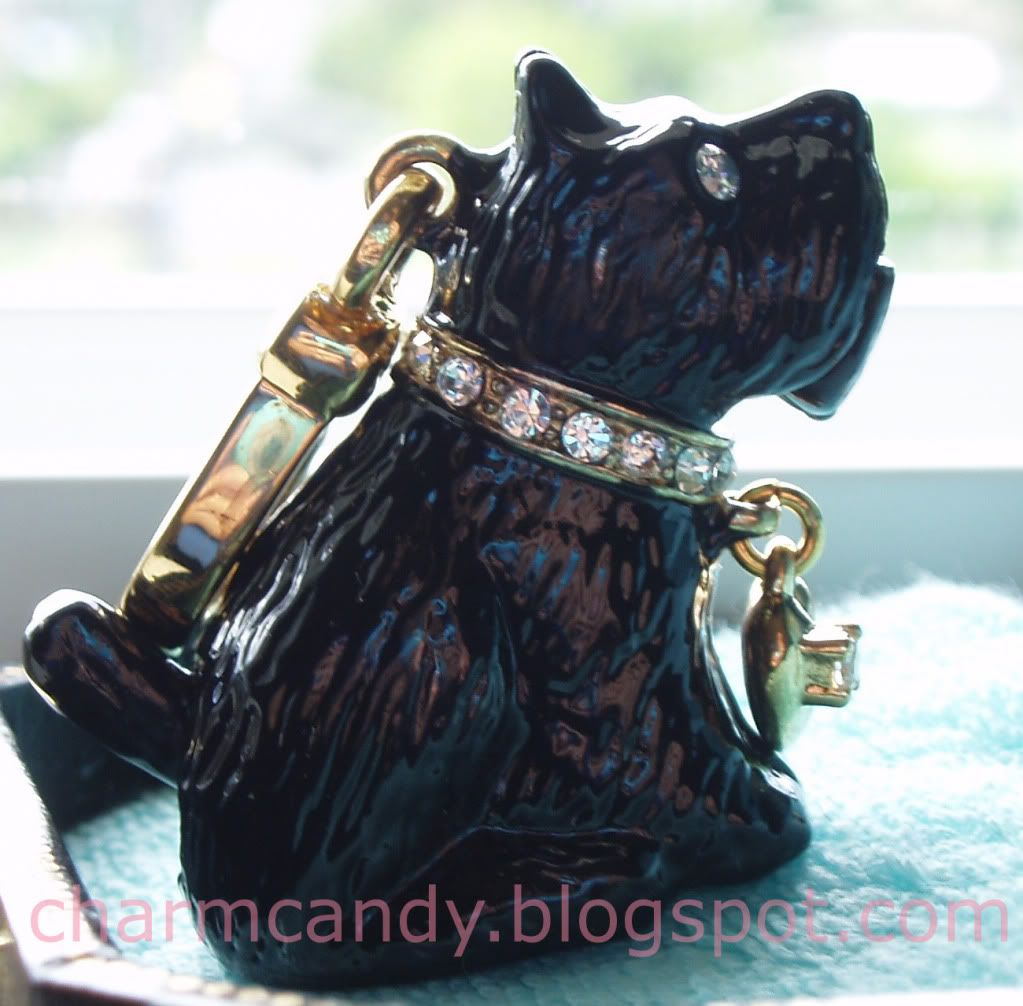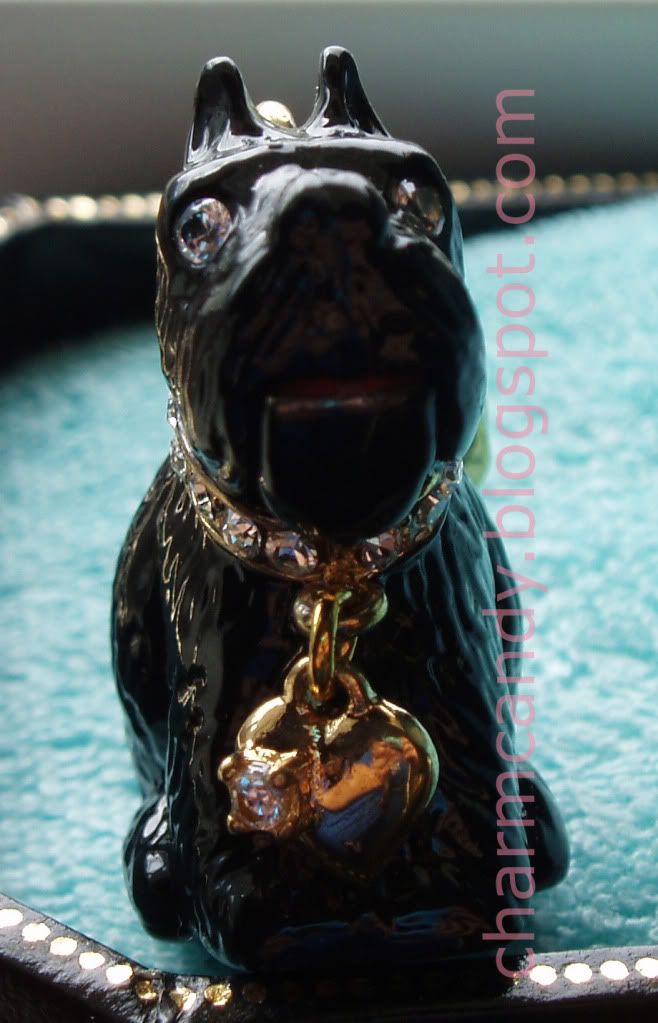 I just have to clear one thing up: Juicy's mascot does not look like a Yorkie. If ever there was a Great Debate that existed within the Juicy Couture realm I guarantee you it would be over whether the mascot is a yorkie or a scottie. So, which is it? Count me in for Team Yorkie.. but only because these things come labeled that way.
This "Toy Yorkie" charm is fantastic. He's hiding a secret - do you know what it is? The third picture might elude to it, but I failed at capturing him well enough for you to see. When you push down on his tail, his mouth pops open! That's not the only reason I love him, though. I love the collar and the heart charm that is attached. The single rhinestone detail is quite nice, as it adds a finishing touch but doesn't overwhelm the neck area. The eyes are also made out of crystal which is fancy, but gives him sort of a zombie look. (Really, when is the last time you saw a dog with white eyes?) My only complaint apart from the eyes is that this is a big charm - probably about 1" x 1". In comparison to other Juicy yorkie charms, this one is huge!
I would have said not to expect to pay too much above retail if you're trying to track this one down. Much to my surprise, however, one sold for over $100 on eBay 9 days ago, and another one at $65 5 days ago. I imagine that the second seller tried to capitalize on the extreme (and unusual success) of the first seller and didn't make it quite that far. Still, the seller made well above retail and the charm had large chunks of enamel missing, so maybe this one is more popular than I realized!
Price:
45.00
Box:
Black/Blue
Code:
YJRU0833