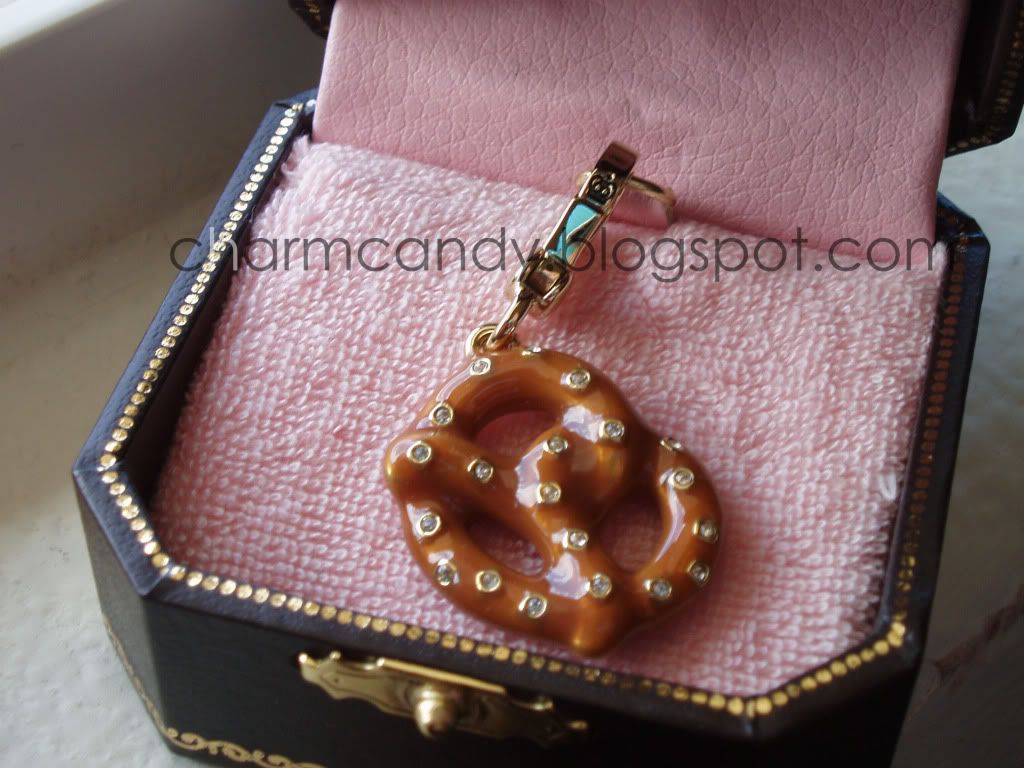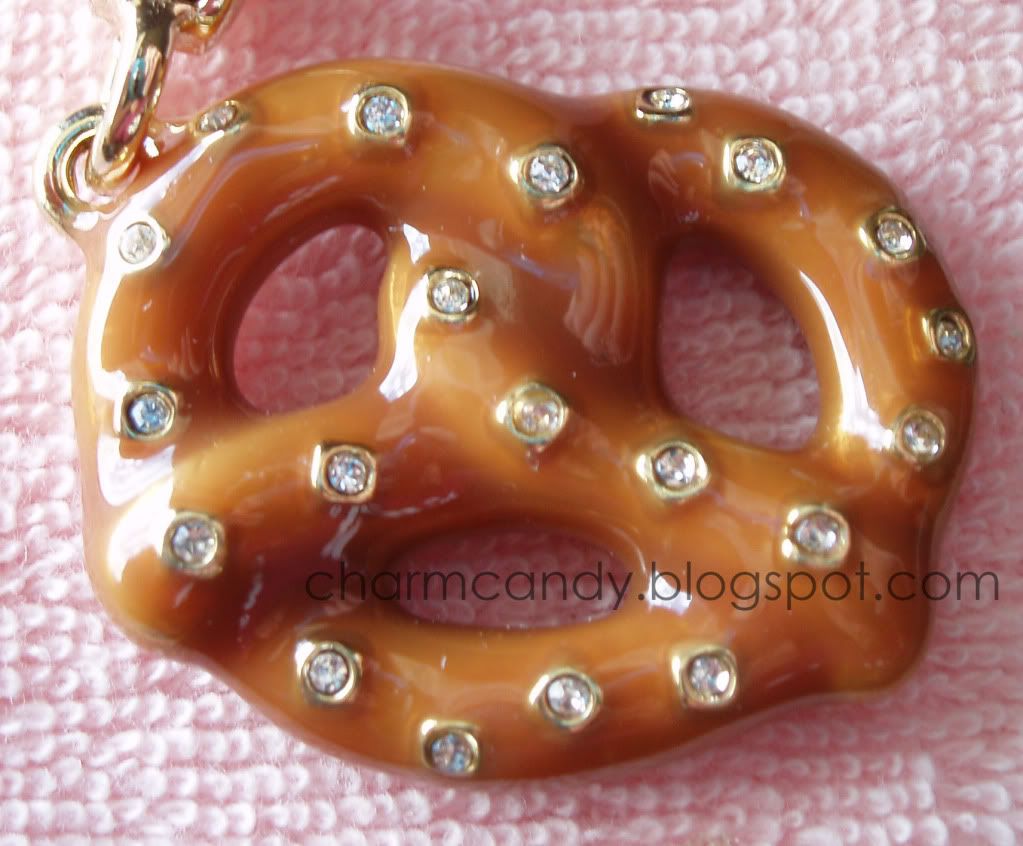 I admit it. I wasn't sold on the pretzel when it first appeared and I had no intention of buying it unless I could find it at a discount. But when I saw it in person I was much more impressed than I initially had been.
As you can see in the first photo, this charm is of substantial size! It's also pretty heavy; this is one that you could probably abuse a little bit without any real consequences. The crystals seem to be set really well so I wouldn't worry too much about them falling out.
I wish that the twist in the middle were a little more defined like the earrings, but I think overall they duplicated a giant pretzel very well. Juicy's food charms don't usually sell out immediately, but once they're gone they become pretty hard to find. You probably have enough time to wait to find it at a discount!
Price:
$42.00 MSRP
Box:
Brown/Pink
Code:
YJRU2980
Season:
Summer 2009
From:
Juicy Couture
Misc.:
Made in China, not intended for children under 12.