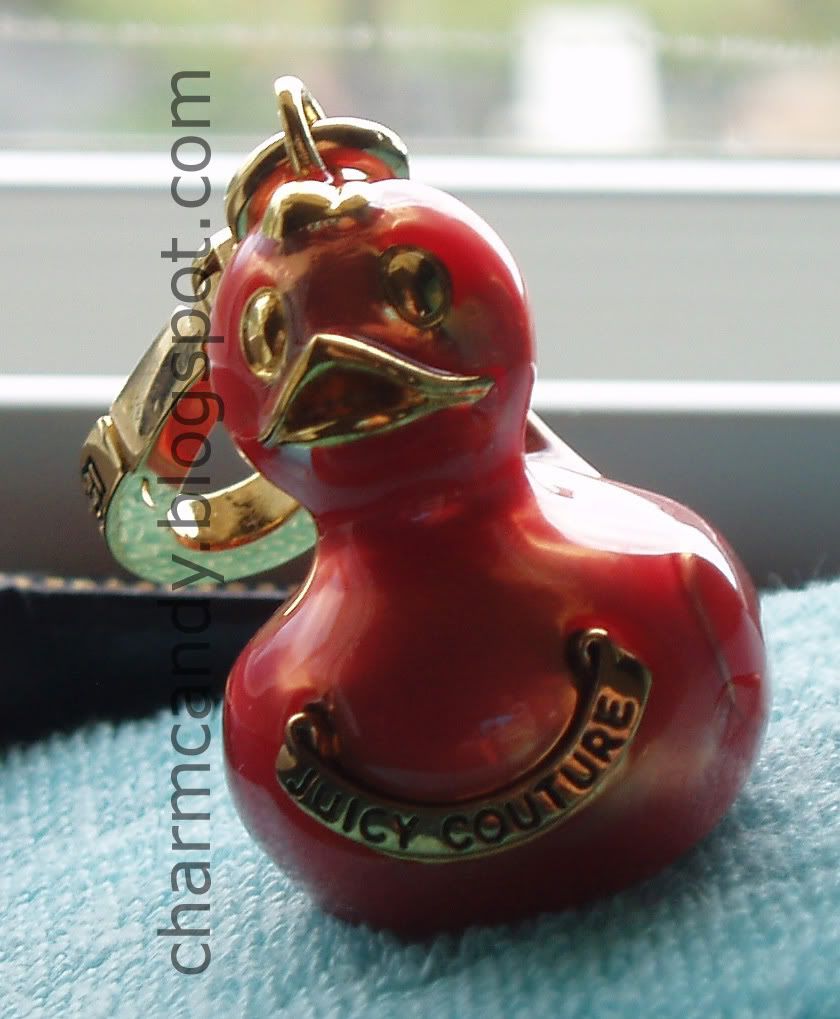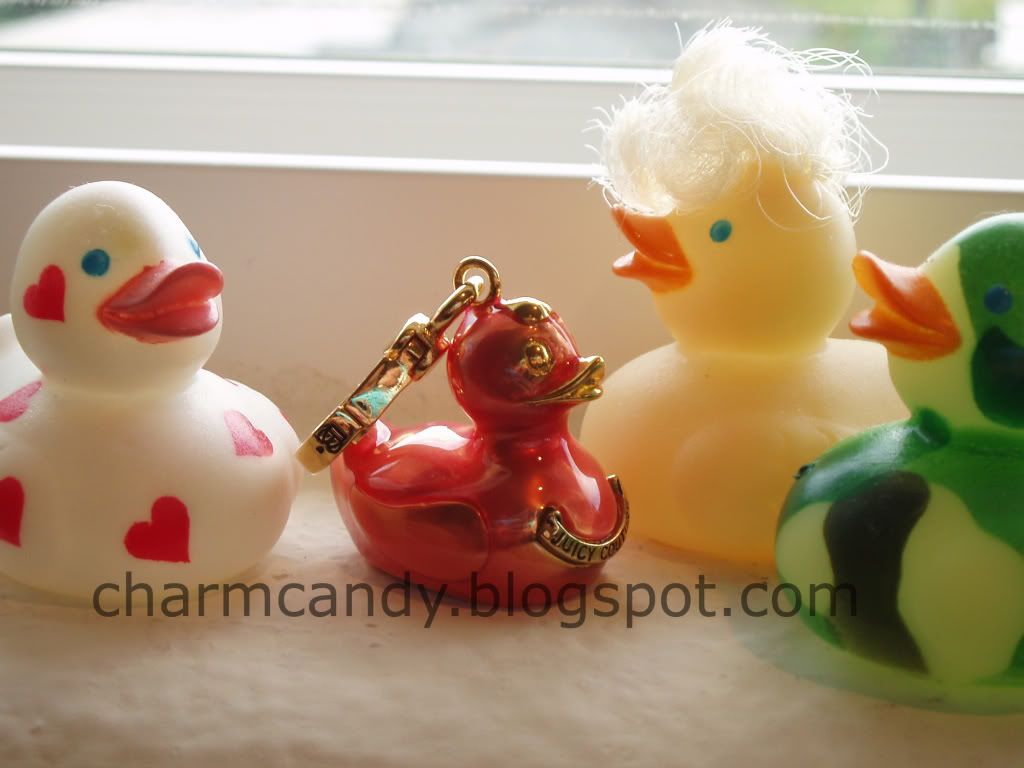 It should be pretty clear why I love this charm so much. I've always hoped that Juicy would make more of these, perhaps in the traditional yellow color or maybe something cute and patterned like the heart spotted one in the third photo.
I know the duck appears to be more red than pink, and the pictures are pretty true to life. It's not your typical Juicy pink - it's more of a coppery pink. I got this charm when it first came out and have never worn it around, mostly because it's so heavy. Still, you can see a few spots where the pink color is gone (or maybe never was - I didn't photograph it when I first got it or even take note of how it looked exactly), especially around the logo on the front. Does the coloring fade over time or was it just not well done to begin with? I'm not sure.
I also wish the eyes and beak had a little more detail and contrast to them - they're both just gold colored and don't stand out so much. But I love rubber duckies, so my complaints for this charm are few and far between. If you're adding this to your list of wishes, prepare yourself to absolutely pay through the nose for this one and the blue one. They are both heavily hunted and come at a very premium price.
Price:
$40.00
Box:
Black/Blue
Code:
YJRU0899