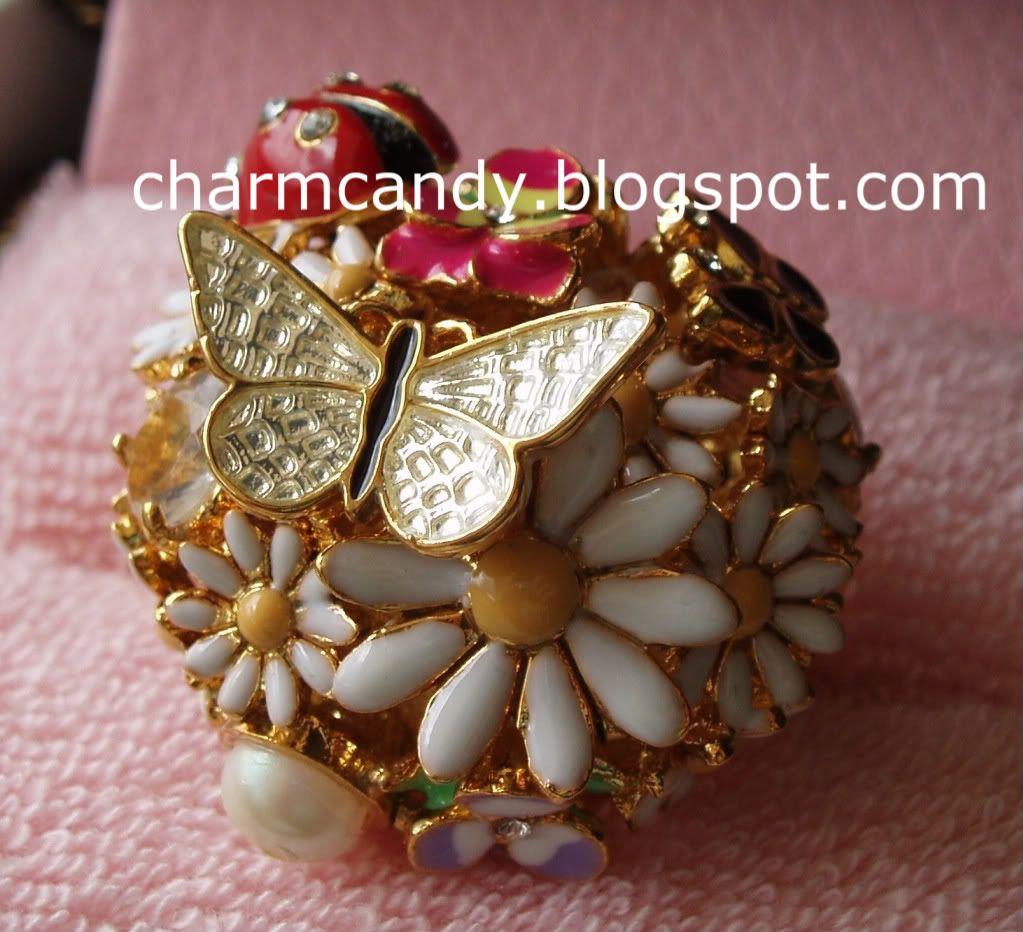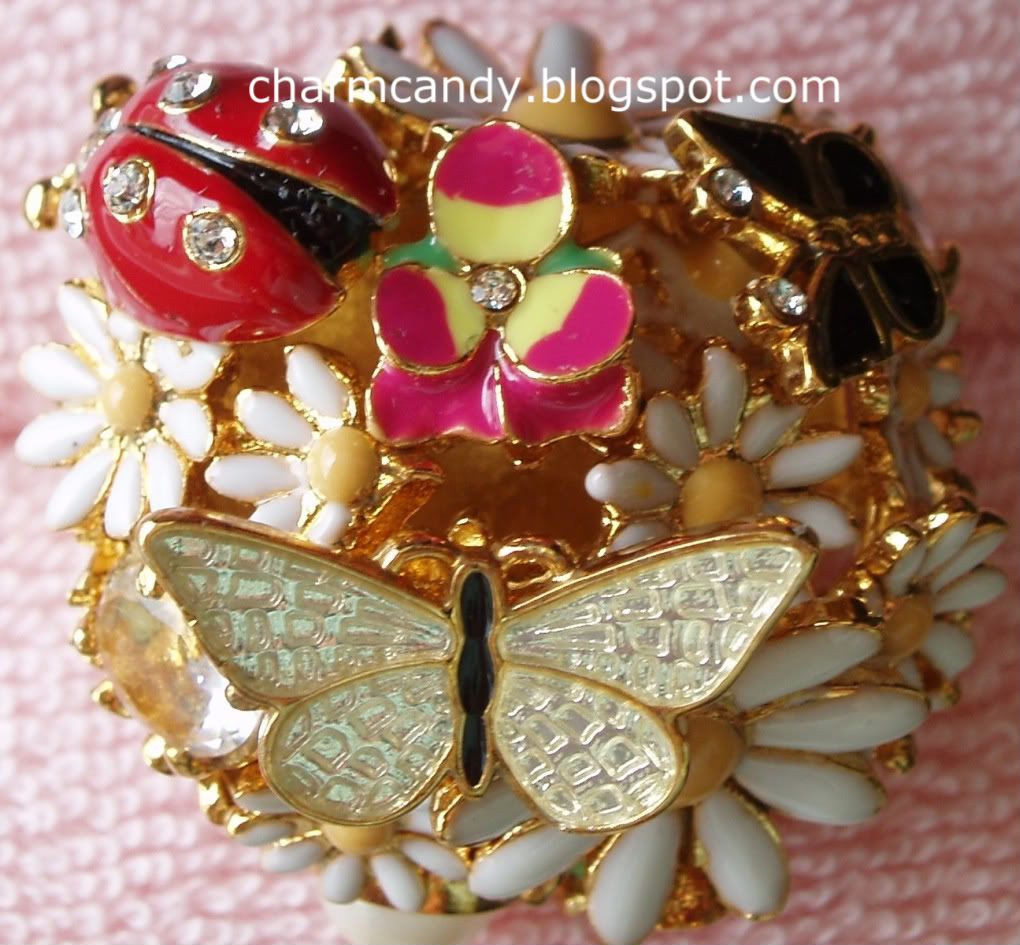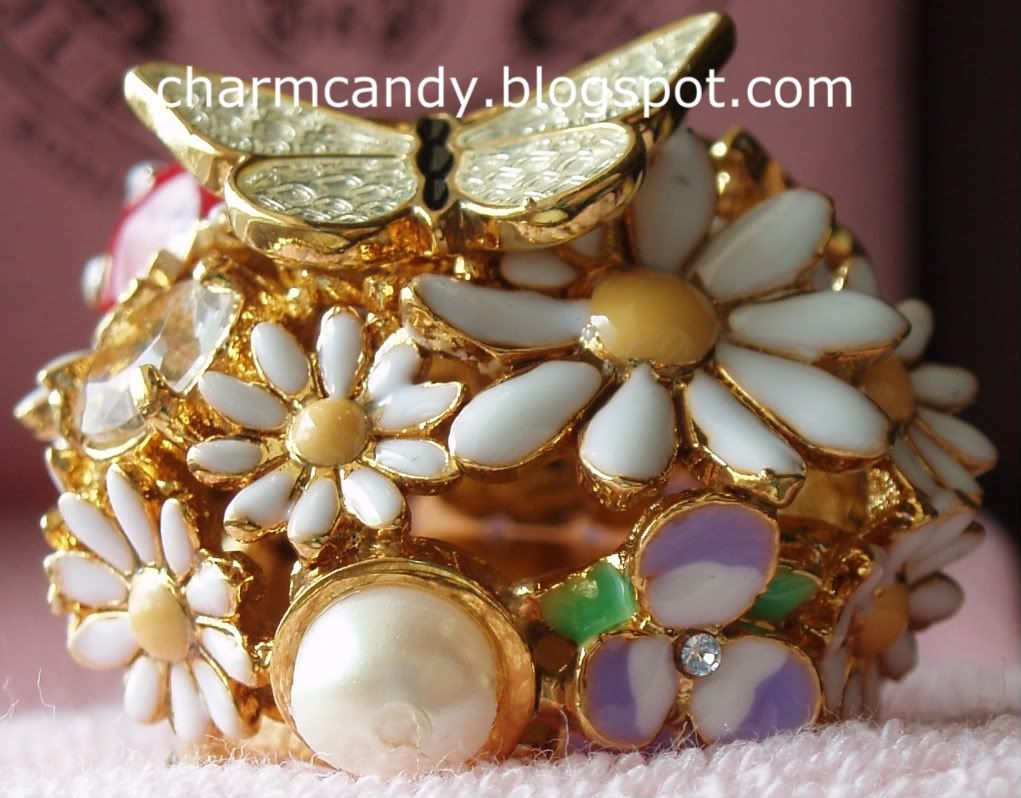 If you're new to the world of Juicy, you might not know what a feat it was to get your hands on a piece from the Garden Party line last year. My sweet friend Lulu shares my pain, as several e-mails flew back and forth between us whenever we found the pieces online. Even as they were being sold in stores, pieces on eBay were going for twice the MSRP! I passed on the bracelet, which I occasionally regret, but did grab the ring when it was available on the Neiman Marcus website.
Even though this ring is HUGE and busy, I really do love it. It reminds me of the flower scenes in Alice in Wonderland, where the area is packed with color and cheer (well, up until a certain point anyway). I especially love the one lone pearl thrown in at the bottom - you would think that it would seem out of place but it fits in smoothly with the white coloring that takes up a big portion of the ring.
My only complaint about this ring is that it's so chunky and flashy that it's definitely not an everyday ring. You really need to have a coordinating outfit or look to wear it, otherwise it appears really out of place. Unless you have the matching bracelet, you also will want to avoid other jewelry when you've got this on, or risk looking too accessorized (yes, I believe there is such a thing!).
I do have bad news for you if you're hunting for this ring: the average price on eBay hovers consistently in the $130 range. Unfortunately there's really no chance of finding this at outlets, since it sold out almost immediately when it was brand new.
Price:
88.00
Box:
Pink/Brown
Code:
YJRU1859