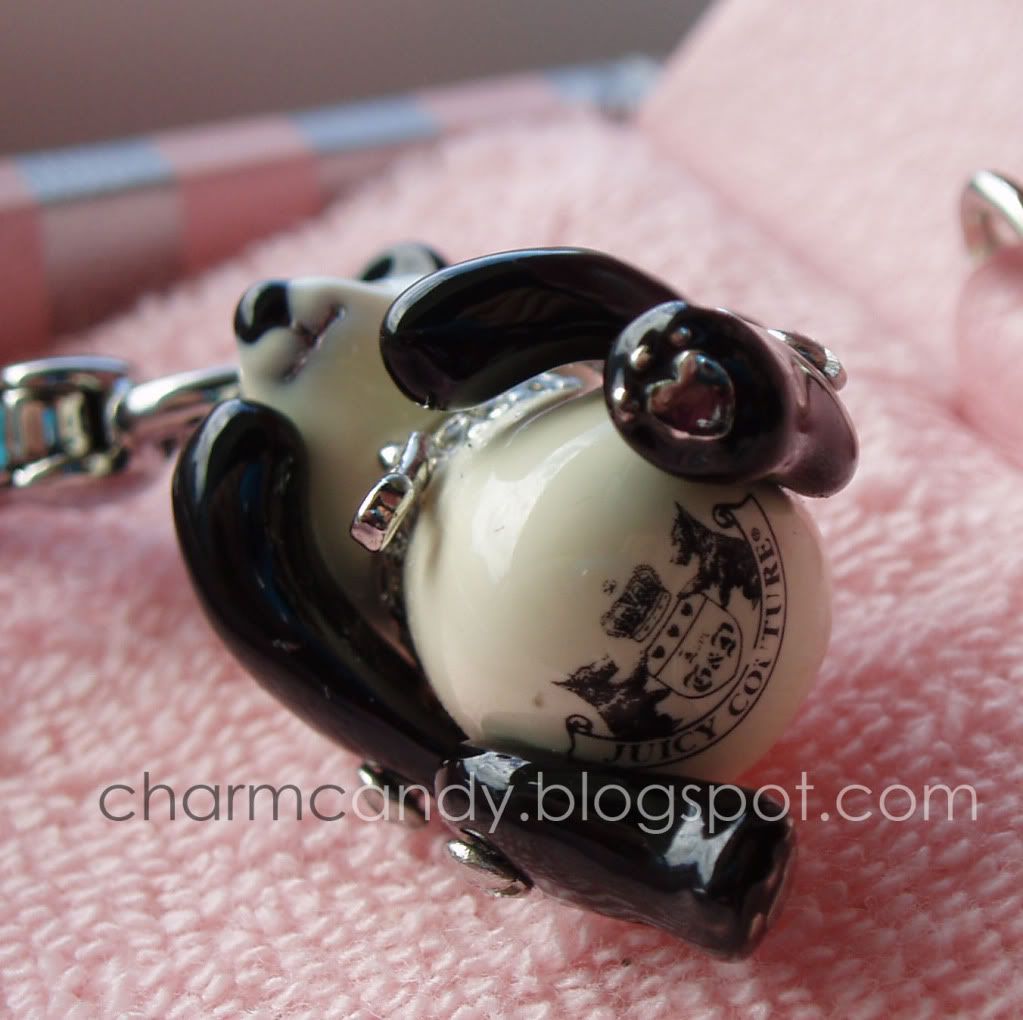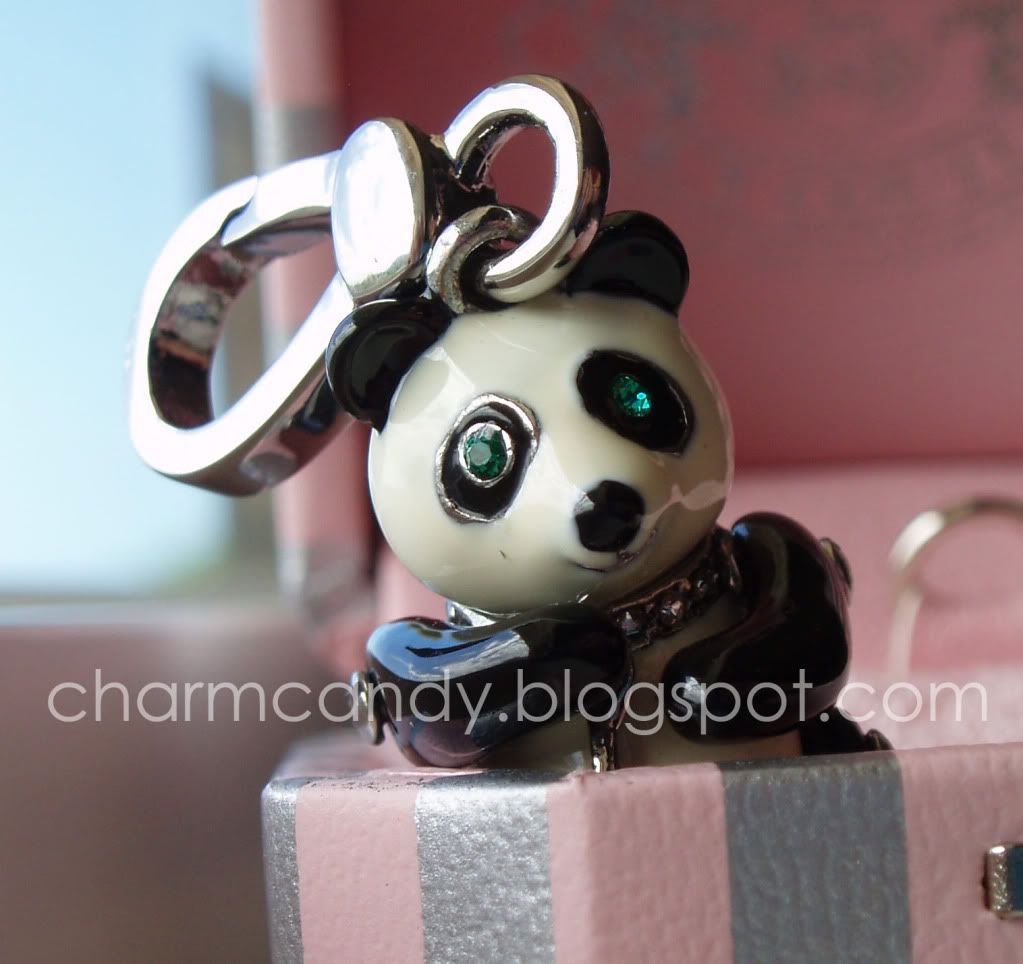 I am trying really hard not to pull a tween moment here and shout out OMG! But I want to.
I adore animals, and I've loved just about every animal/creature charm Juicy has produced. This one is no exception, and has quickly shot up my list of must-haves. I knew I had to have him when he first started popping up online, but I didn't know just how great he'd be.
The panda charm is dainty; his entire seated body fits inside of a quarter, minus the lobster clasp. He is on the heavier side, but I imagine that's because he's solid. He is jointed like a regular teddy bear, with silver hinges keeping him all put together. You can see in the third photo that the logo is stamped on his bottom, and his paws actually have silver heart shapes on them. Between those bright green eyes and his sweet little smile, he will be very hard to resist. Despite the fact that this is a silver charm (I, too, was wishing for gold), I have a feeling it is going to fly off the shelves. This will absolutely be a collector's piece a few years down the road, provided that Juicy doesn't re-release it or produce it in gold.
Price:
$52.00 MSRP
Box:
Silver/Pink
Code:
YJRU2993
Season:
Summer 2009
From:
Juicy Couture
Misc.:
Made in China, not intended for children under 12.