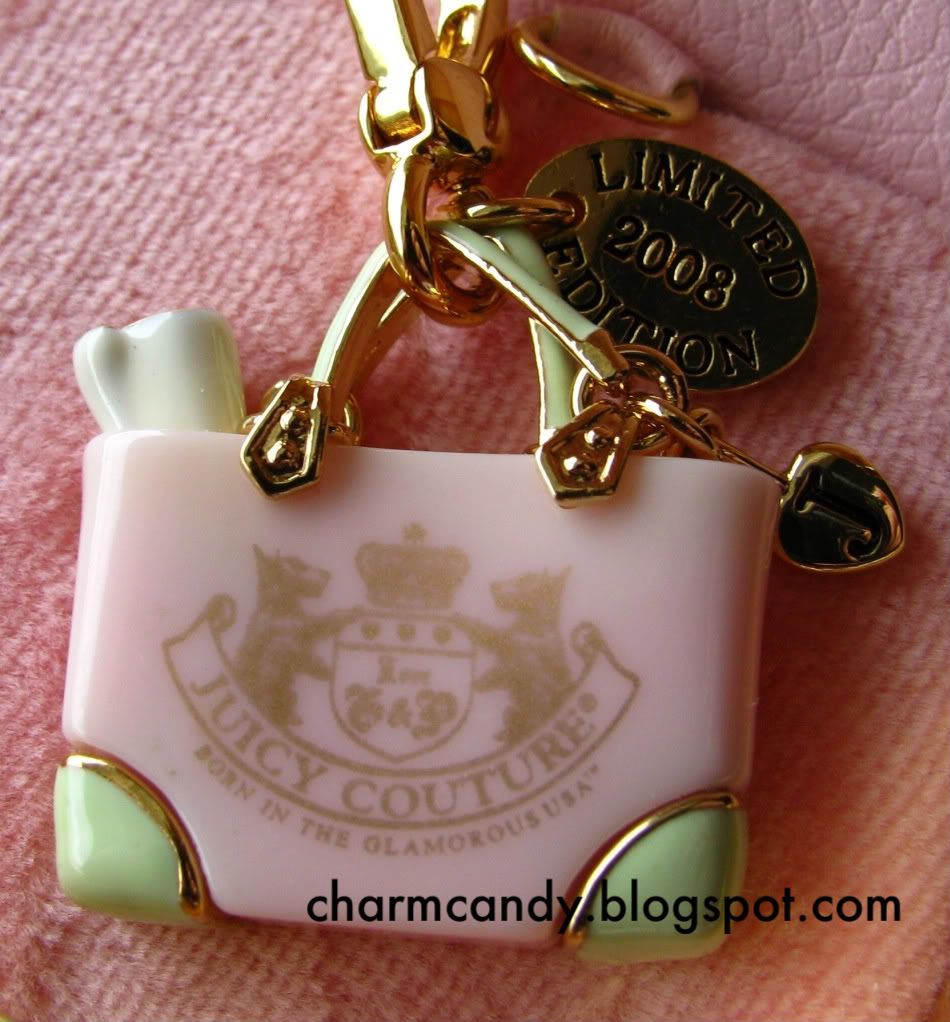 I don't know about the rest of you, but summer is in full swing here. To be fair, it's usually always like summer in Hawaii but you can really feel the sun kicking it up a notch by the time the end of May rolls around. So out come my beach-specific flip flops, roll-up bamboo mats, sunscreen, and of course a bag to tote it all around in!
This tiny tote was a Neiman Marcus exclusive, which made its debut when they were offering the Charm of the Month club last year. Luckily for those of us who didn't want to pay $300 for the set (some of the charms were pretty bland and not worth it) the idea seemed to fizzle out quickly and the charms were put up for sale individually. I grabbed a couple and this bag was among them.
Usually Juicy's bag charms hold little appeal for me, but I really really love this one. It's very simplistic and the colors are gorgeous. I'm not sure what the little white roll inside of the bag is supposed to be -- my best guess is a towel. The main piece of the bag is a translucent pink color which reminds me of jelly beach bags that are perfect for tossing in the sand. Spring green handles move freely on the bag and keep it attached to the clasp. Juicy's logo is printed on the front side of the bag and Love G & P is printed on the back. A very small but key detail is the traditional heart J tag; this is on most of Juicy's real handbags and is adorably mimicked here on the charm. If you have a summer-themed bracelet or necklace set going this charm would be a perfect addition as it fits right in with tropical drinks, sunglasses, and scuba flippers. Looking at it makes me wish I were at the beach right now!
LE Tag Year
: 2008
Price:
38.00
Box:
Gold/Pink
Code:
YJRU1727
Misc:
Neiman Marcus exclusive charm; NM logo is on reverse side of LE tag.