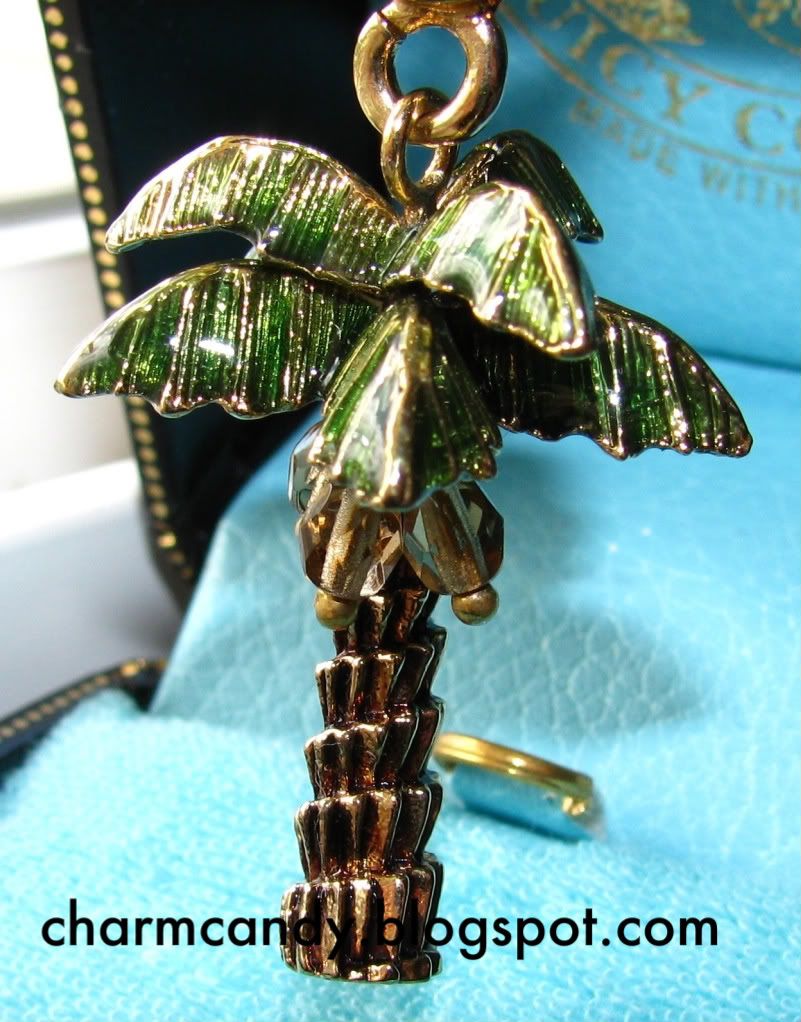 Palm trees make one of the most beautiful sounds when the wind really picks up and blows them around. Combine that with afternoon waves at the beach and I'm set to nap in the sun.
This palm tree charm is pretty true to life. The coloring is great; although the trunk is actually gold and not brown it flows very nicely with the shiny green leaves. I'm also crazy about the way that the entire piece was sculpted; the detail is phenomenal and the top layer of leaves spin freely atop the rest of the charm. Little beads are attached in an effort to symbolize what I can only assume are coconuts.
Overall this piece is very simplistic and breezy, much like the beaches palm trees frequently line. A new version of the palm tree has since been released; it has quite a bit more gold coloring, pave stones, and pearl coconuts. I didn't pick that one up because I felt it was too flashy for a palm tree, if that makes any sense. It is very pretty in its own right but I'm good with the original for now.
Price:
45.00*
Box:
Black/Blue
Code:
YJRU0215
*This charm was produced prior to Juicy adding descriptive names to the bottom of their charm boxes. This is the code given on the box that the charm was in, but does not necessarily mean that this is the correct name, price and YJRU code for the Palm Tree charm.