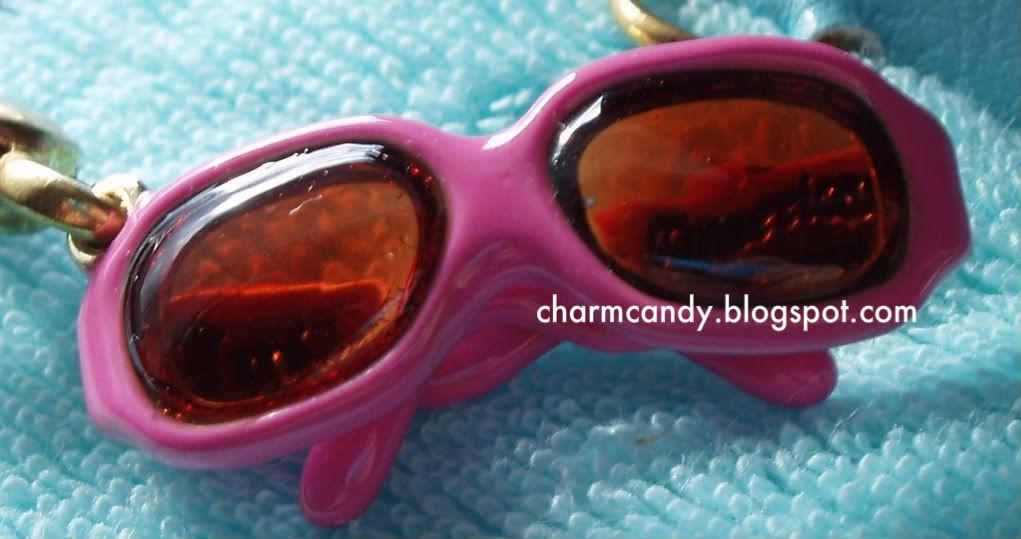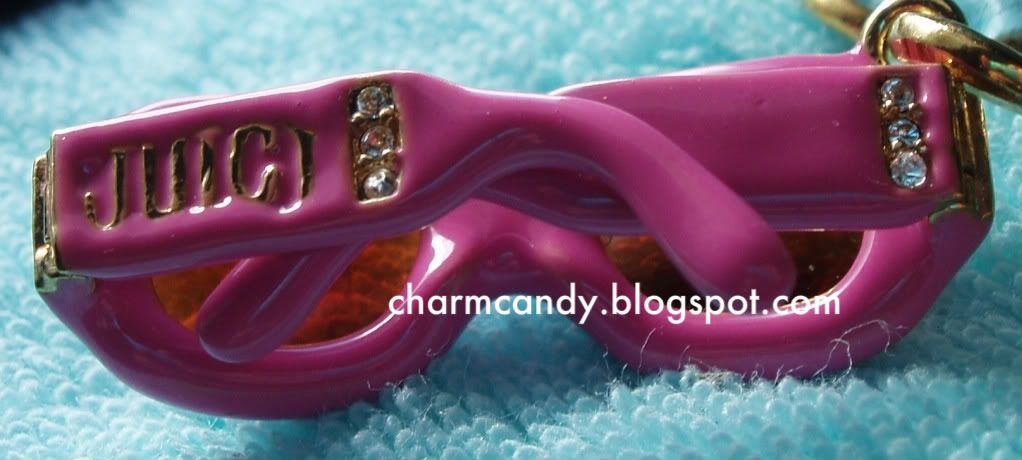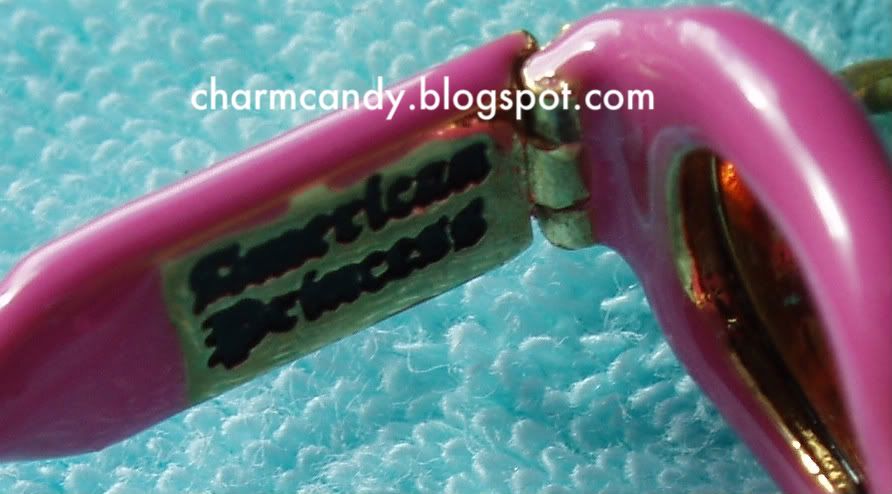 Ehhhhh. I have thought many times about selling these, but the resale value typically barely comes close to original retail. Therefore, they still have a home with me for now. They're cute, and I think they'd be perfect for either someone who really wants them, or someone younger than myself.
I'm not sure why I don't love them, but I think a big contributing factor are the amber lenses. (Really.. how often do amber and hot pink combinations exist harmoniously?) I'm also not a big fan of the chunky legs that suddenly taper off into tiny stems. The "Juicy" logo on the outside of the left leg makes that side feel heavy, and seems unnecessary. A sweet little detail, however, are the gold plates on the insides of the legs - the right one reads "Juicy" while the left one says "American Princess."
Price:
40.00*
Box:
Black/Blue
Code:
YJRU0692*
*This charm was produced prior to Juicy adding descriptive names to the bottom of their charm boxes. This is the code given on the box that the charm was in, but does not necessarily mean that this is the correct name and YJRU code for the Sunglasses charm.