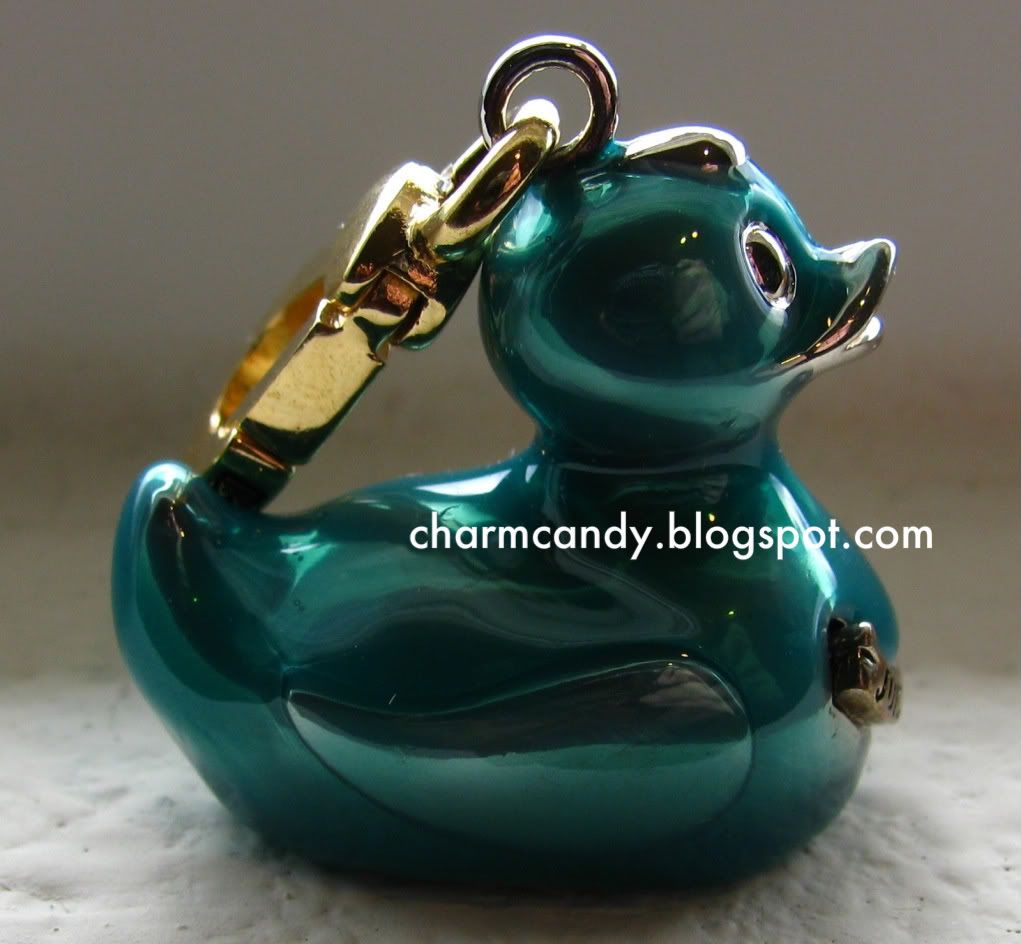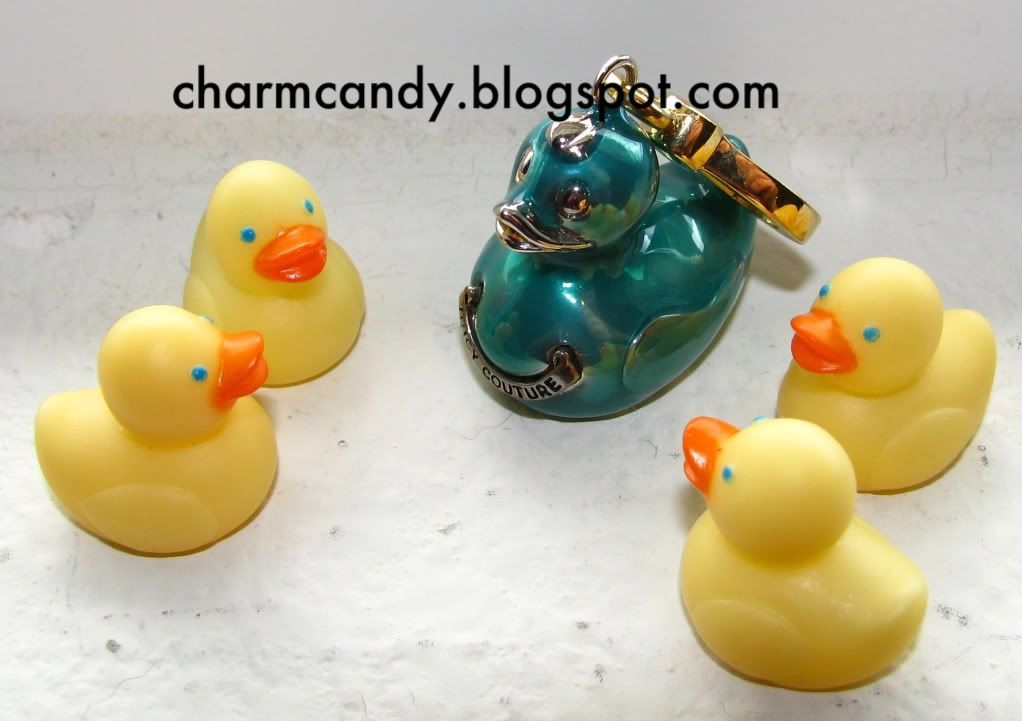 Once again, I am showing off my geeky love for rubber duckies. Those little yellow fellows happen to be magnets that spend a good deal of time guarding my bathroom shelf. I still have my fingers crossed that Juicy will put out a traditional yellow duck charm one of these days.
Like its pink sister, this blue duck isn't truly blue; it's more of a deep turquoise and you can see that there's quite a bit of green influence. Nonetheless it's a beautiful color and seems to have held up better over time than the pink. My feelings on this duckie charm are pretty much the same as the other one, with one startling exception: the details are silver, not gold!
Yes, his eyes, beak, hair, and logo detail are all done up in silver. Does this go better with blue? Maybe. But it still looks a little strange to have the silver accents mixed in with the gold clasp. Apart from that I have no complaints. I love rubber duckies and I think Juicy did a nice job with the two (so far) that they have produced.
Price:
$40.00
Box:
Black/Blue
Code:
YJRU0854