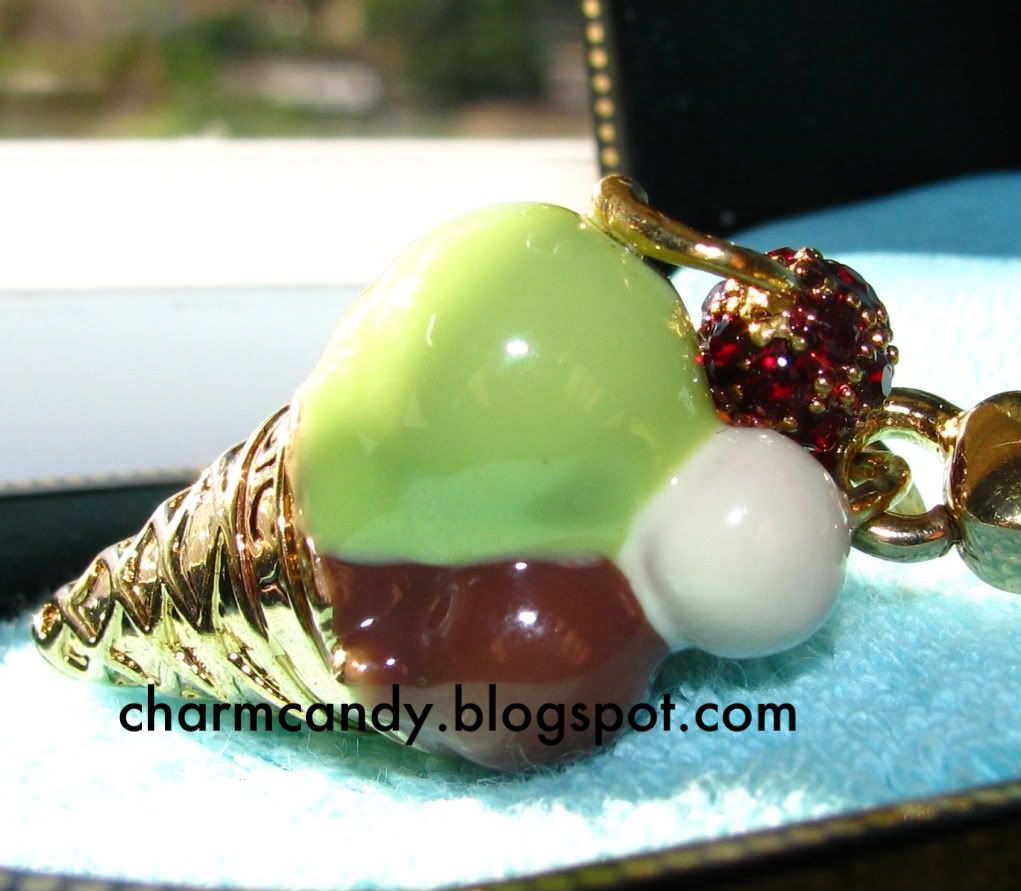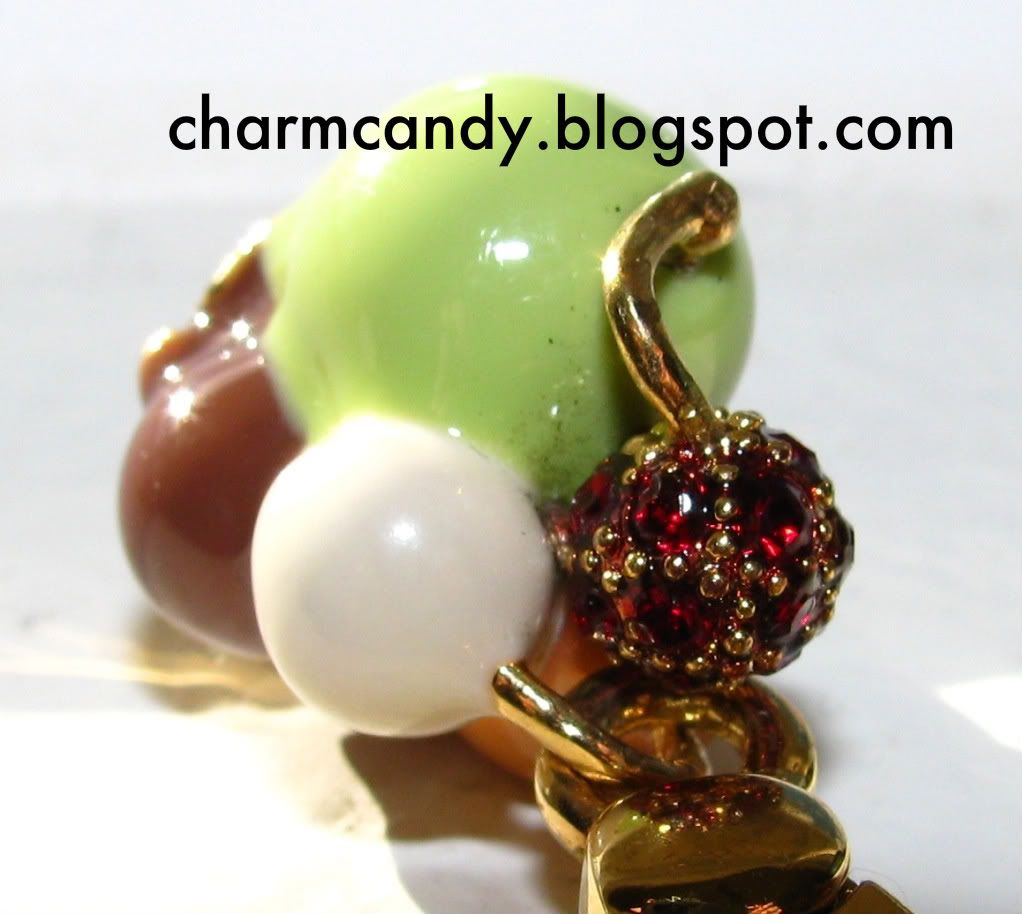 Last summer I was fortunate enough to spend almost two weeks cruising the Mediterranean, stoping in Rome, Venice, Athens, Mykonos, and Split. Every stop was vastly different from the previous; the archiecture was never the same, the people were never the same, and the shopping was definitely different everywhere! The only constant throughout the entire trip was gelato. Dozens and dozens of gelato stands.
I will admit that I have not always loved this charm. It's chunky and large, and I usually prefer dainty and detailed pieces. However, after having seen real Italian gelato I have to say that they pretty much nailed it. The colors are smooth and creamy and the green and brown scoops look like they've just barely started to melt. Now, I've never seen a pave cherry on top of any dessert I've ever ordered but I wouldn't complain if I did.
The sun outside wasn't cooperating with me when I took the pictures, so I did have to use flash. That made the colors seem a little brighter than they are in real life, but they're still pretty close. The bronze (pink?) scoop is pretty true to life and is one of the most unusual colors I think I've ever seen Juicy use.
Even though the bottom of the box is tagged as "Ice Cream Cone" there is printing around the rim that reads "Juicy Gelato." If you're searching for it on eBay you might try searching for gelato first, because ice cream cone will yield many more useless results (two more ice cream cones have since come out, plus an ice cream cup and the silver ice cream cone is on its way).
Price:
45.00
Box:
Black/Blue
Code:
YJRU0764