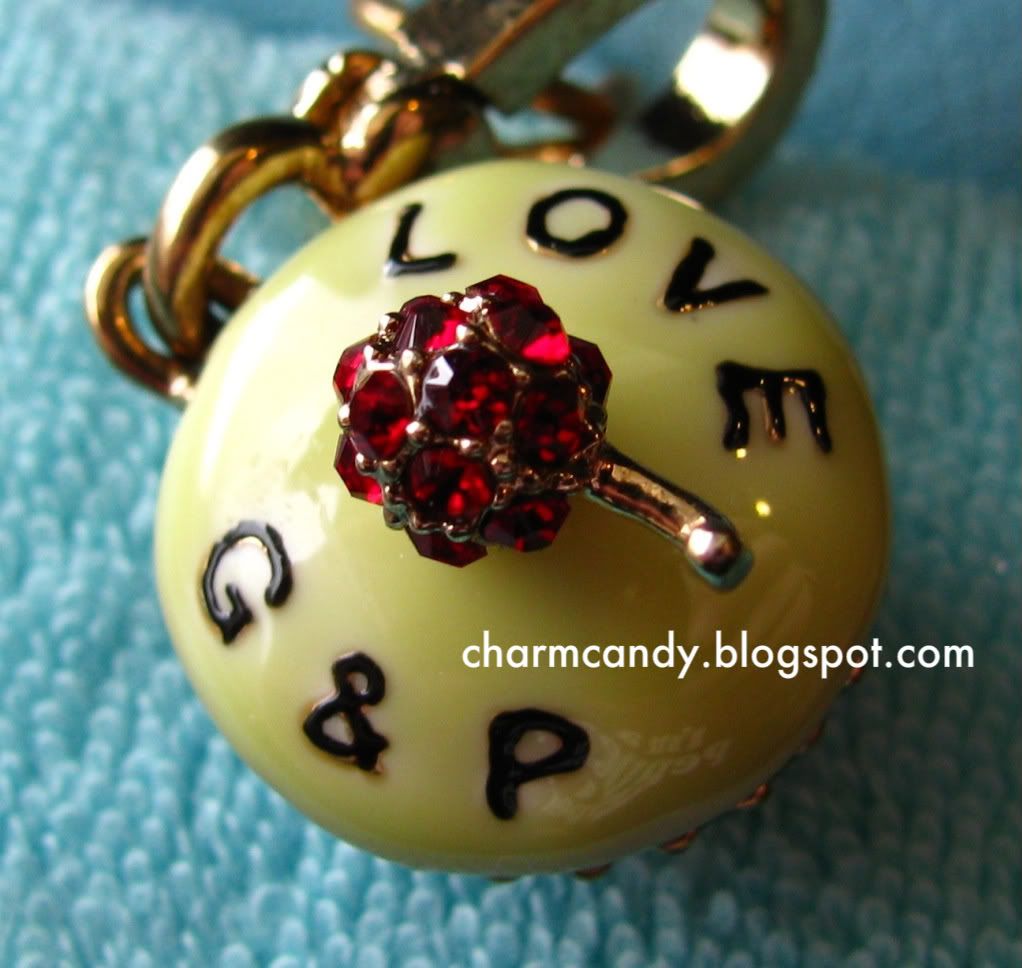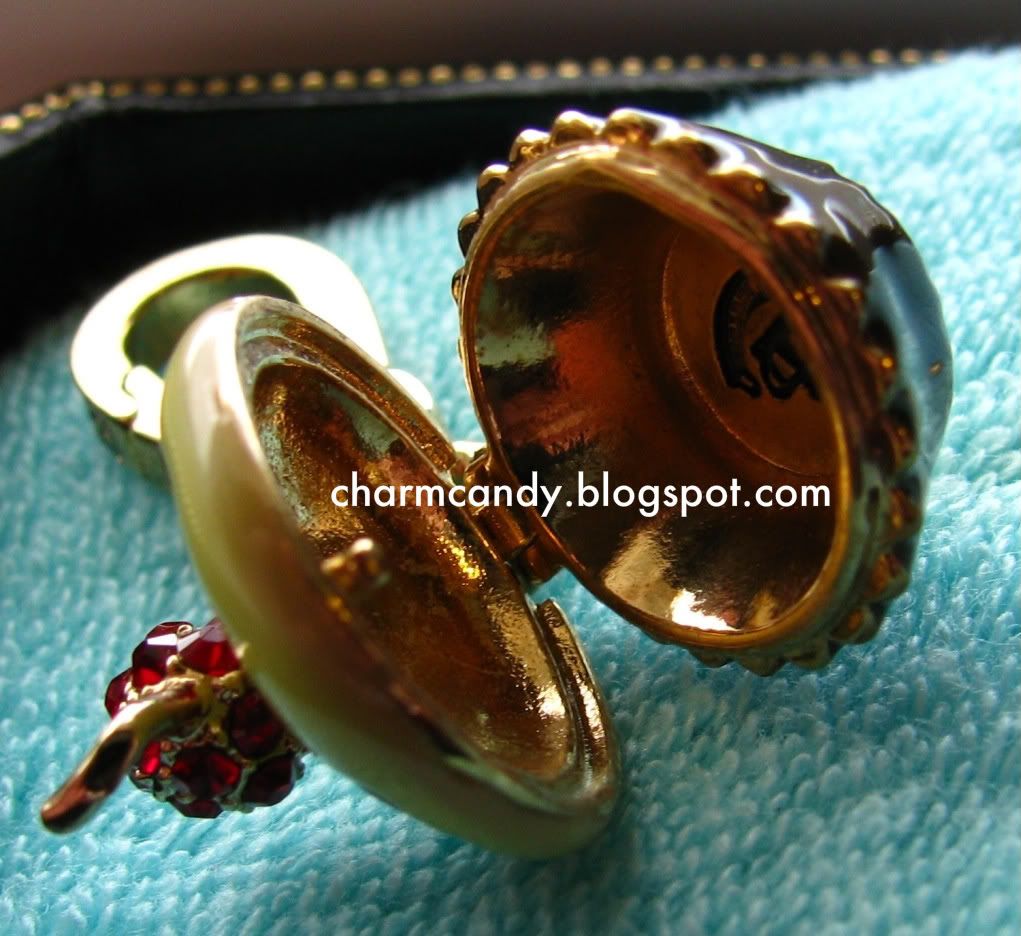 It must have been fate when I pulled this charm off my shelf, given that I spent most of Thursday baking cupcakes like there was no tomorrow.
So, meet what I am pretty sure is the first cupcake charm Juicy ever put out. The frosting color is a little bland in comparison to other colors that they have since come out with (pink, lavender) but the cherry is a very fantastic and unbelievably small detail. "LOVE G&P" is printed across the top in black lettering, and the Juicy logo is stamped onto the bottom of the cupcake (not pictured). Open this tiny sweet treat up to reveal another Juicy logo and unfortunately nothing else.
I don't often see this version for sale anymore, but I would guess that's because the newer colored cupcakes are easier to get. I'm really not a fan of the pastel yellow frosting, which has an almost green tint to it under certain lighting. I also think the cherry is a little out of place, but it s a very iconic Juicy symbol so I can see how it wound up there. Juicy has re-done this cupcake several times in different colors but has never changed the overall style. I think most of us would like to see a new cupcake with tall whipped up frosting with sprinkles, or even a candle. Cupcakes are HUGE and are loved and adored by many. If Juicy were to revamp this charm I think it could be quite phenomenal.
Price:
40.00
Box:
Black/Blue
Code:
YJRU0564