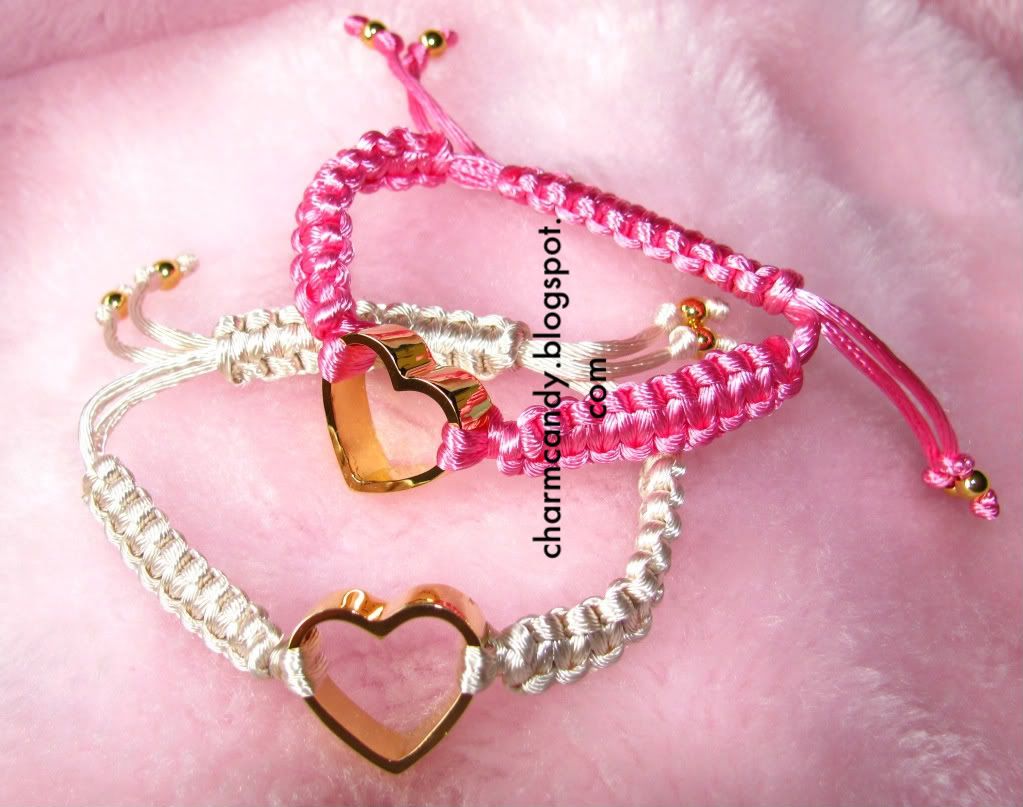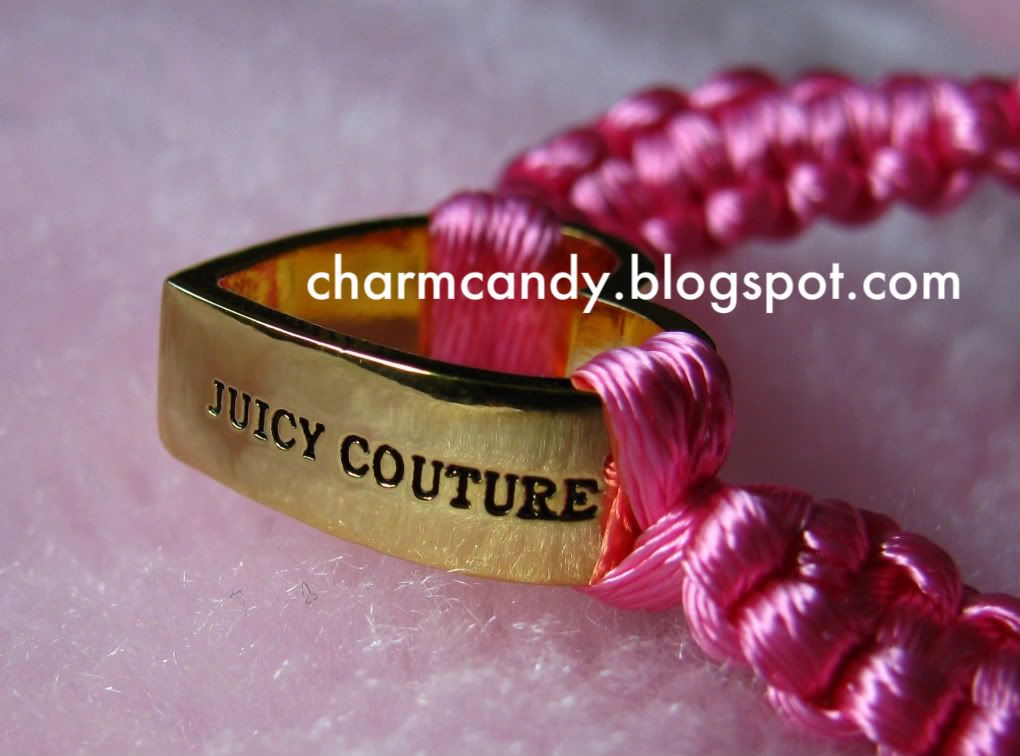 I wrote about these some time ago, and did pick them up at the boutique right after they'd been released. I passed on the black version but the small percentage of me with OCD is wishing that I hadn't.
I love, love, love the pink one! It's the most feminine shade of pink there is and makes for a sweet, flirty piece when combined with the open gold heart. The white isn't white so much as it is a very light cream or beige -- it's hard to tell from the pictures, but it definitely should not be described as white. For that reason alone I was a little disappointed with it, but got it anyway. The logo detail on the side is very subtle and small; you really can't see it unless you're specifically looking for it.
One thing to note is that, even when opened fully, these bracelets are fairly small. If you can wear the average sized bangle you shouldn't have a problem getting one of these on, and can cinch it up as much or as little as you need to. I wear mine as fitted as I can since I think they look quite odd when left all the way pulled open.
Pink
Price:
35.00
Box:
None -- they come in small plastic bags
Code:
YJRU3001
White
Price:
35.00
Box:
None -- they come in small plastic bags
Code:
YJRU3003