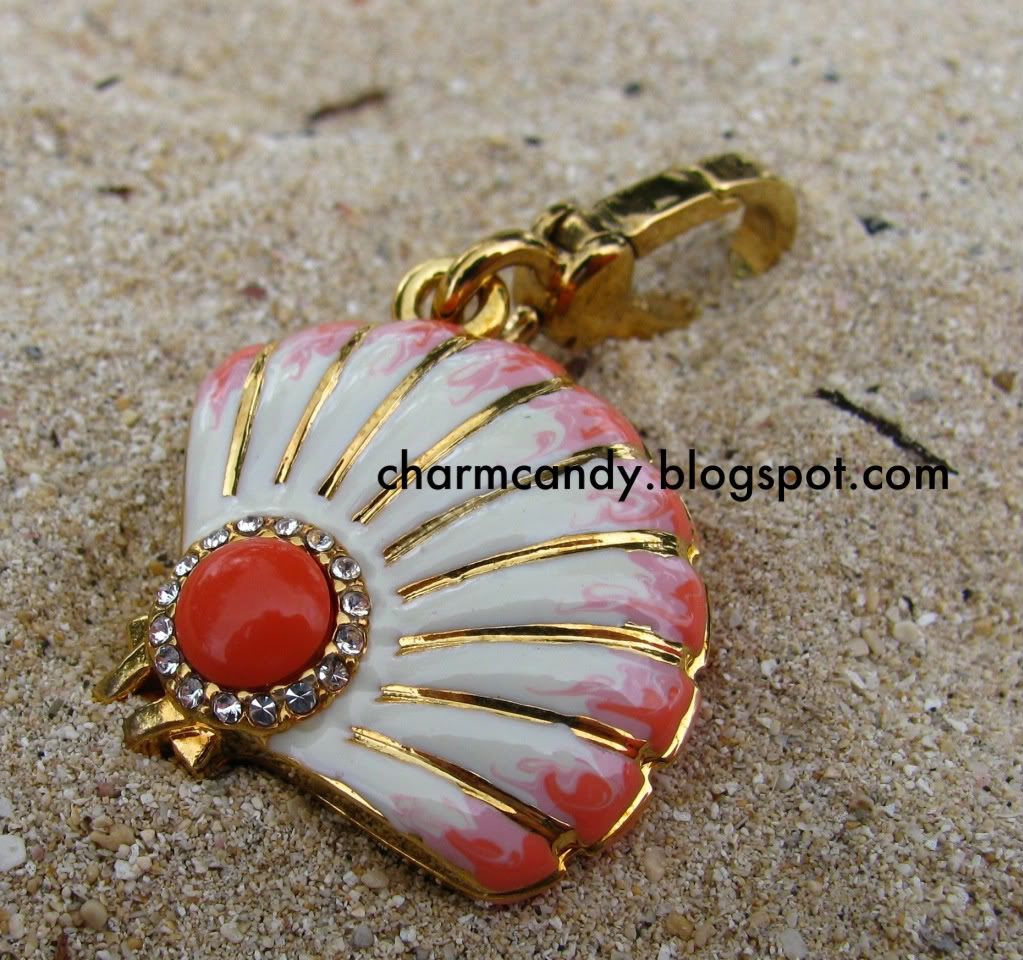 Again with the pearls! I just can't get enough of them.
I think that is what is most appealing to me about this charm -- the sweet little white surprise hidden inside, marked with Juicy Couture across the front. I'm not sure that I've ever seen a clam so pretty in real life; they're usually more of gray and blue tones. But the milky white is quite striking against the fiery coral color. Gold line detail creates ridges that stand out very well, making the shell look almost like a fan. A small row of pave crystals adds some nice flare near the hinge.
I'm not big on clams. I giggle a little bit at the thought of a clam, not an oyster, having a pearl inside. Why did Juicy go with calling it a clam? We will never know. But this clam must be special, since it came embedded with bling and the little pearl that I love so much.
If you're looking to pick one up you don't have to look very hard. Most websites and stores probably still have these in stock, and at a discounted sale price. If you have to resort to the secondary market you probably won't even have to pay original retail.
Price:
52.00
Box:
Brown/Pink
Code:
YJRU2544