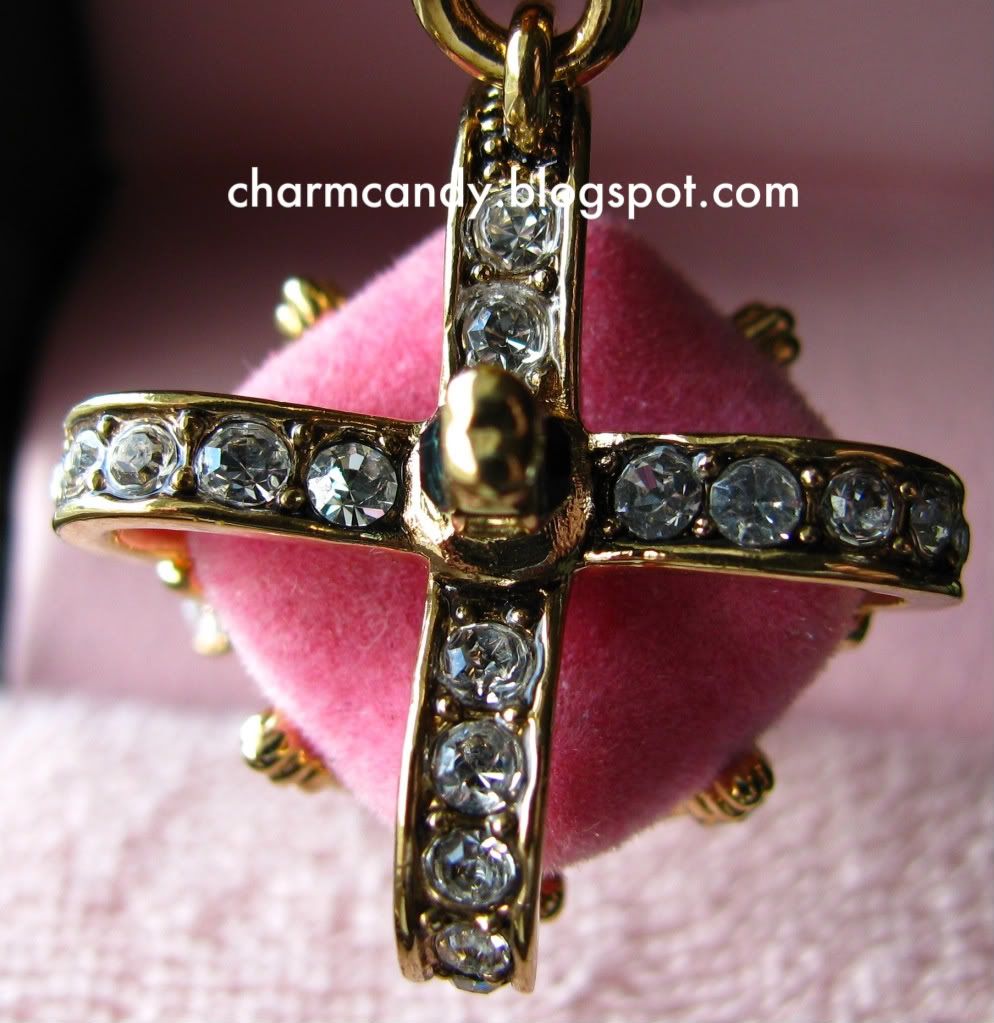 Look in any corner in my room and it's almost a given that you'll find something with
Princess
written on it. I think this is true for a lot of girls; most of us played fairy princess or watched Disney's princess movies relentlessly when we were children. Crowns, wands, and high heels that are four sizes too big are commonplace.
Having said all that, you'd think I would have been more into Juicy's line of crown charms than I actually am. The garnet and pearl ones just didn't interest me; they're quite beautiful in their own right but just weren't something I needed to have. This one, however, is a different story.
Perhaps it's the explosive use of color! First, there's the pink fuzzy lining. Possibly the same material they used to make the tennis ball charms; it's stiff and solid but you can feel that baby-chick kind of texture it has going on. Then we have all of the little "gems" that line the bottom of the crown. Starting from the large clear rhinestone in the middle it alternates blue and green all the way around. You probably can't tell from my pictures, but there's a blue gem at the top that's capped off with a little gold heart. Very cute. I thought that pictures on Neiman's website way back at the start of the summer showed some red stones on the crown, but I guess that was either a mistake or they decided not to add any red at the last minute. Still, this crown charm is unapologetically feminine and is bound to take us back to our days of playing dress up and make believe.
I wish there had been more light out when I took these pictures; the sun was just starting to set and I couldn't capture any of the sparkle from the large quantity of rhinestones used on this charm. I tried using flash, but that really washed out the gold and pink.
This charm charm perfectly encompasses what it means to be a girl, and probably conveys a lot of what Juicy stands for. Pink, intricate, sparkly, royal. The price is hefty but isn't as bad as it probably could have been, especially since so many of the new charms are coming out at the same price point.
Price:
$52.00
Box:
Brown/Pink
Code:
YJRU3178