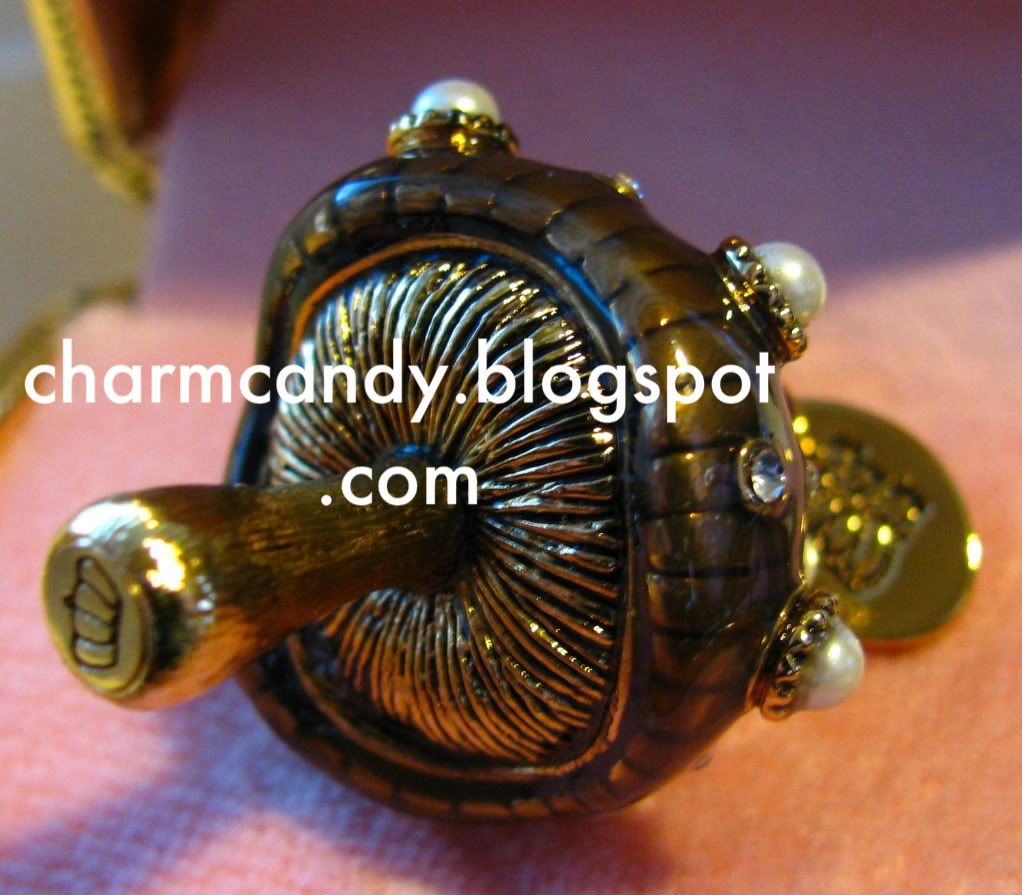 At the end of the day my resistance is futile. When the mushroom first came out I had made up my mind that I wasn't going to get one. After all, what do mushrooms really mean to me? Nothing.
But the talk of Alice in Wonderland slowly crept into my mind. Then pictures from everyone who had gotten one began to pop up. And there it was, whimsical and almost elegant, calling my name.
Still! I held out for as long as I could. Once I saw it in stores I was totally gone, though. I still have no real love for mushrooms (I think they taste gross) but I do love all things fairy tale, fanciful, and mythical. So instead of just another fungus, I choose to see this as a souvenir from some faraway land.
I LOVE the pearl and stud rhinestone detail. I even think that the white and gold contrast swimmingly with the murky brown color of the mushroom itself. The underneath of the mushroom is quite a sight as well, as it's quite detailed and mimics what the real deal looks like.
This one is already getting a little harder to find, but not impossible. You might be able to wait it out to hit the sale table but I'm not too sure that it will make it all the way to the outlets. If it does I'm pretty sure it won't be there for very long at all.
LE Tag Year
: 2009
Price:
52.00
Box:
Gold/Pink
Code:
YJRU3131