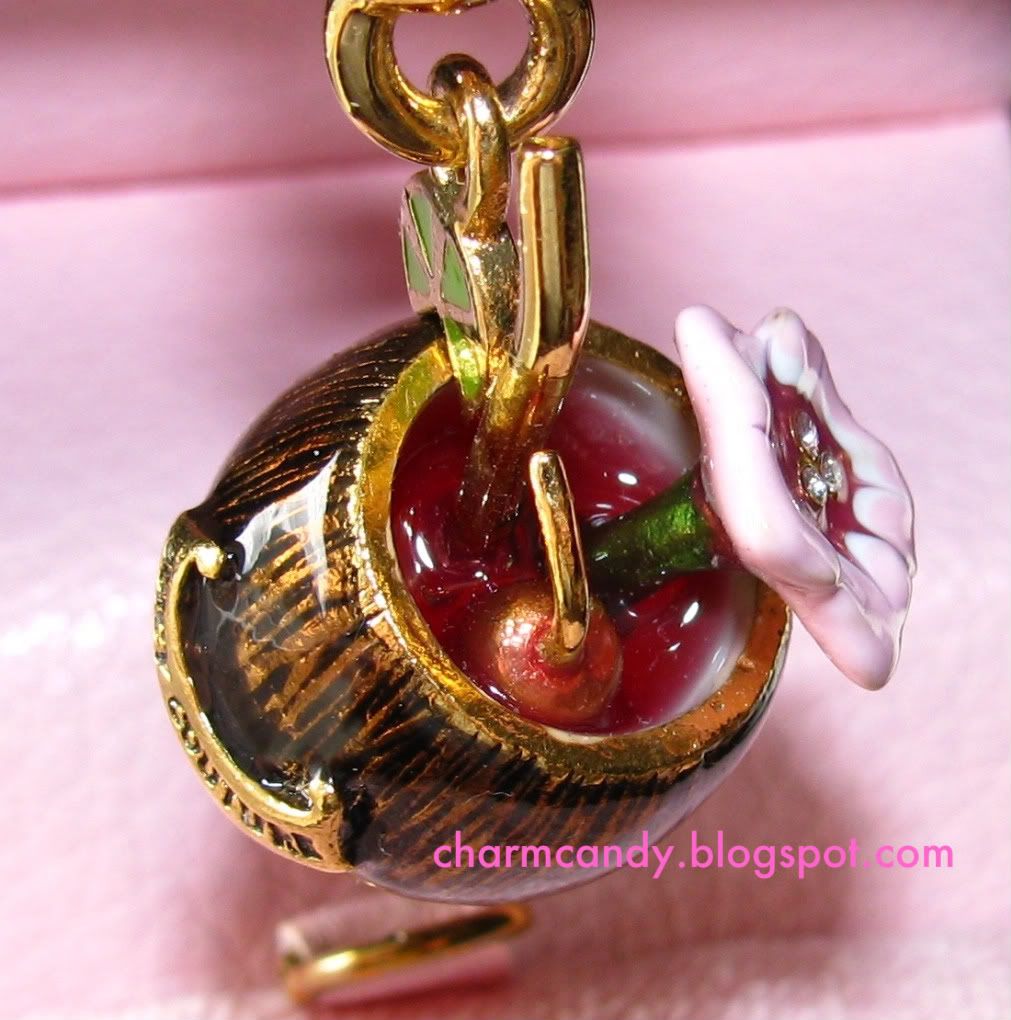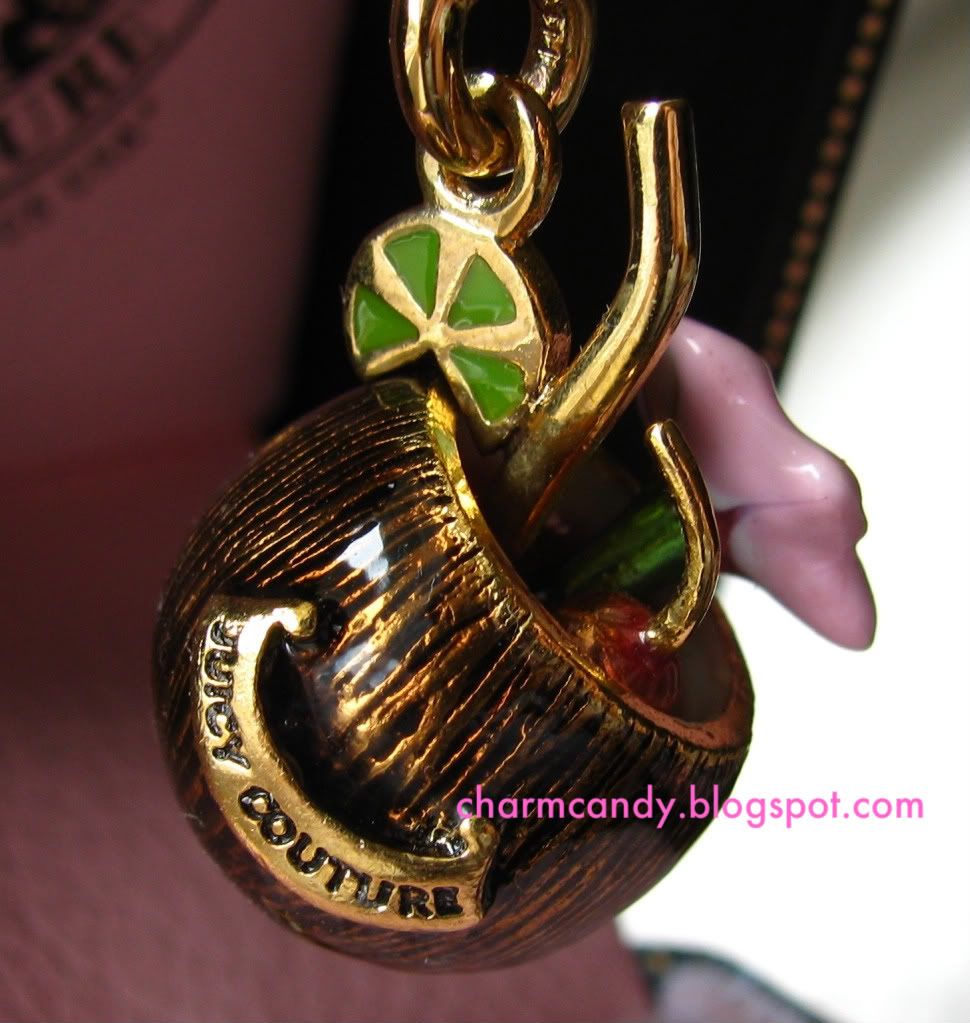 For some of you, a change of season is probably just about to roll in. It's not blistering hot anymore, but it's still warm enough for cooking out, kicking back in a lawn chair with your flip flops off, or lying around reading a book with all of the windows open. All of which everyone should feel free to do tomorrow since it's a holiday; Happy Labor Day (does anyone even say that?) to all of the US-ers out there. Might I suggest celebrating with a drink or two? ;)
I don't think I've ever actually had a drink out of a coconut, but I sure have had them dolled up and served in souvenir cups before, which is what the Coconut Drink charm reminds me of. The top portion is very similar to the Cocktail charm; the red cherry, the punchy red "drink", lime wedge attached to the clasp, and the golden straw. A few changes worth noting, though. For one, the straw is solid this time around. That bums me out a little bit since I thought the straw with the hole was such an amazing detail on the Cocktail charm. The umbrella has been replaced with a very sweet pink flower, which I didn't seem to capture well in the pictures. You can kind of see it in the middle photo; three little tiny pave crystals! A nice splash of sparkle in what is otherwise a pretty quiet charm.
The coconut itself is cute, but not much to rave about. I do like the color, ridges, and the glossy coating. The shape of the banner fits in nicely with the overall design.
Before eLuxury closed down they still had a handful of these in stock. If you're really lucky you may be able to find them still in stores, outlets, or on websites, even though this charm is from 2007. If you can't you can probably score one at a reasonable price on eBay.
Price:
$48.00
Box:
Brown/Pink
Code:
YJRU1530