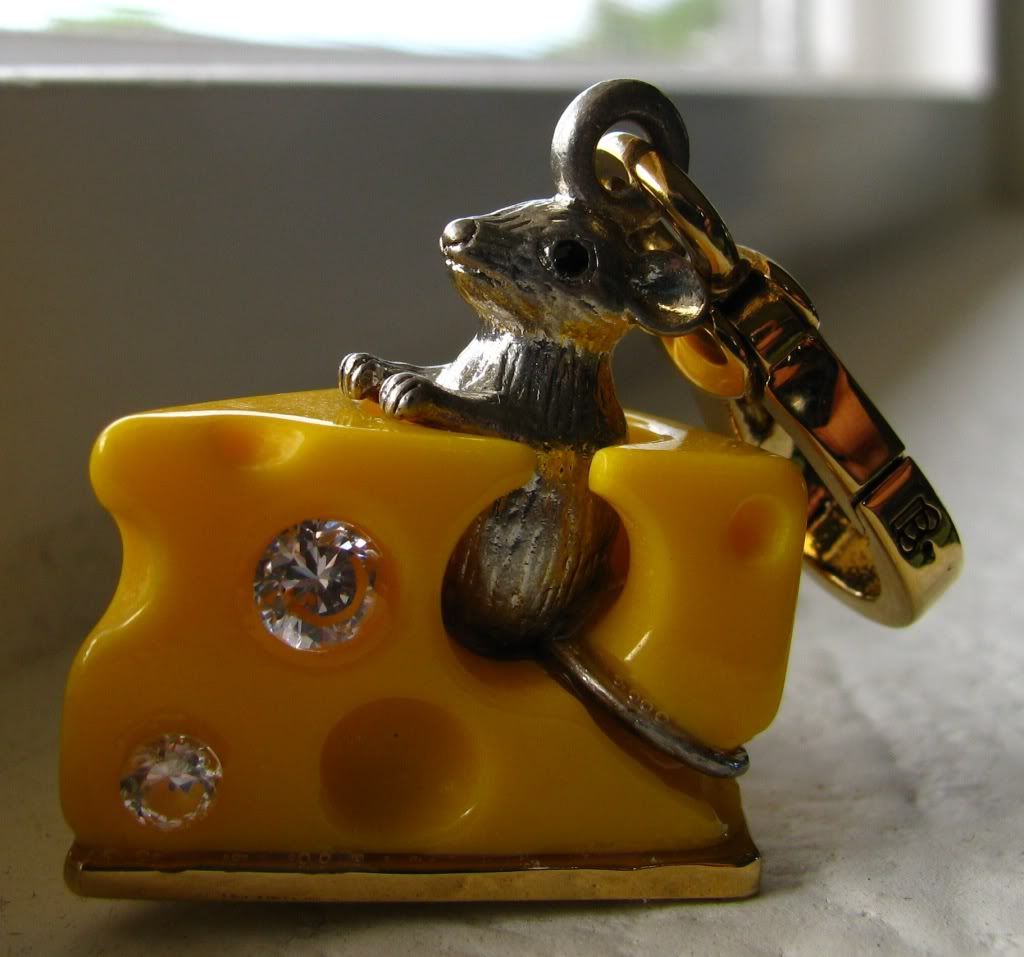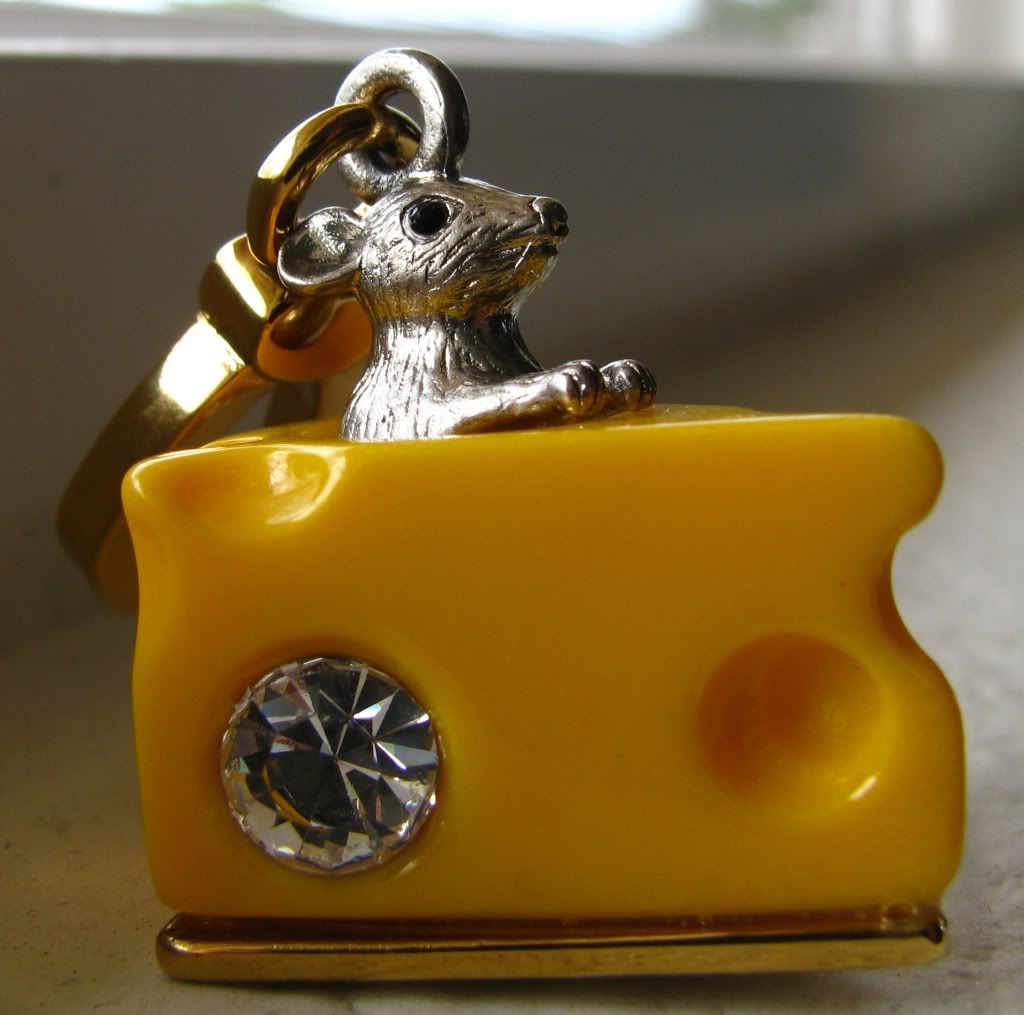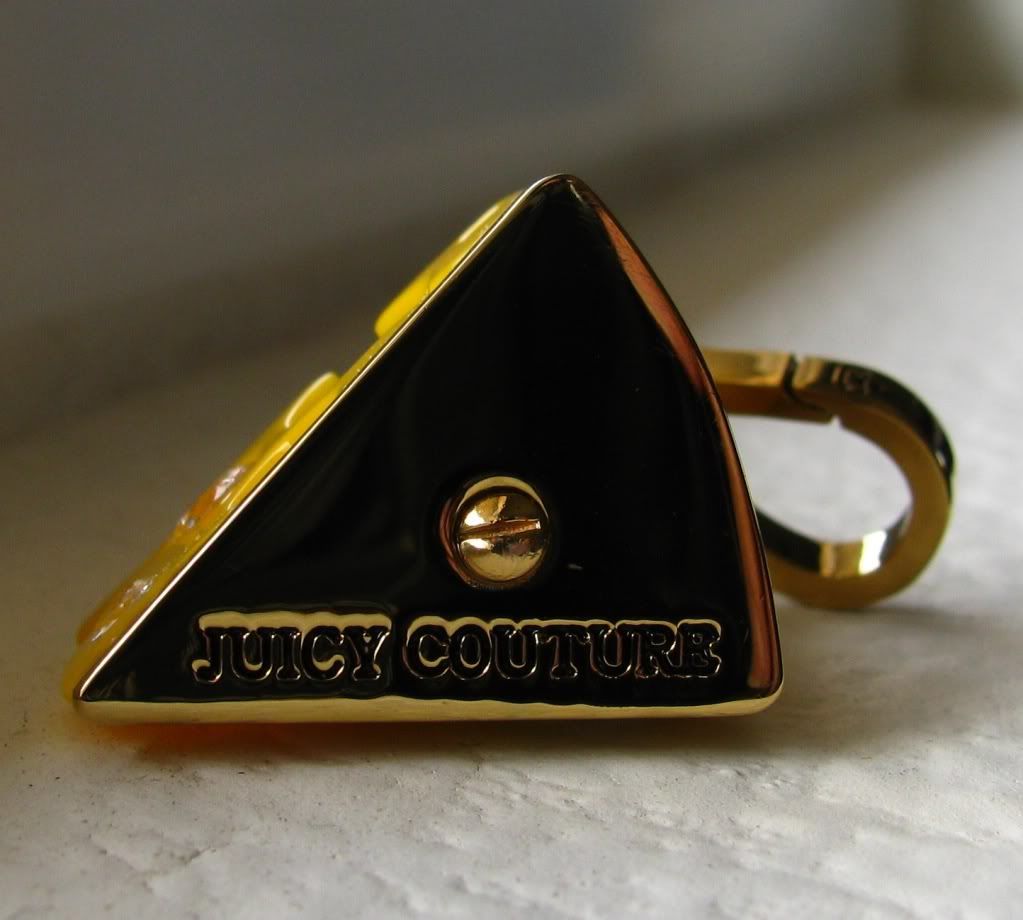 A smattering of nursery rhymes and children's stories come to mind when I look at this charm. Some, not so pleasant (Three Blind Mice, anyone?), and others quite endearing (The Mouse & the Motorcycle). So that, in combination with my love for all things animal, made this skyrocket to the top of my list when it first came out.
I wish I could say I was as wild for it in person as I was when I saw it online. For one thing, I'm not crazy about the clasp being attached to the mouse's head. The ring the clasp is attached to really overpowers the small mouse head and its intricate detail. I love love love the tiny mouse paws, though. Another thing I'm not all that pleased with is the cheese itself. Nicely portrayed, sure. But this charm is so light that you know the only real metal pieces on here are probably the clasp and the gold plating along the bottom. The mouse is also probably a metal of some sort, but not a very good one. The rhinestones in the holes are a nice touch, even if the lone one on the left side is a little too big for my taste.
This charm probably isn't worth the going retail price. I took advantage of the VIP 20% off coupon Juicy sent out a few weeks ago when I picked this and the mousetrap up. If Juicy ran these kinds of promotions more often I'd definitely be more inclined to purchase directly from them, even with having to pay sales tax. I don't think this one will disappear immediately; you're probably safe waiting it out for a bit in hopes of scoring a good deal.
Price:
$48.00
Box:
Brown/Pink
Code:
YJRU3175