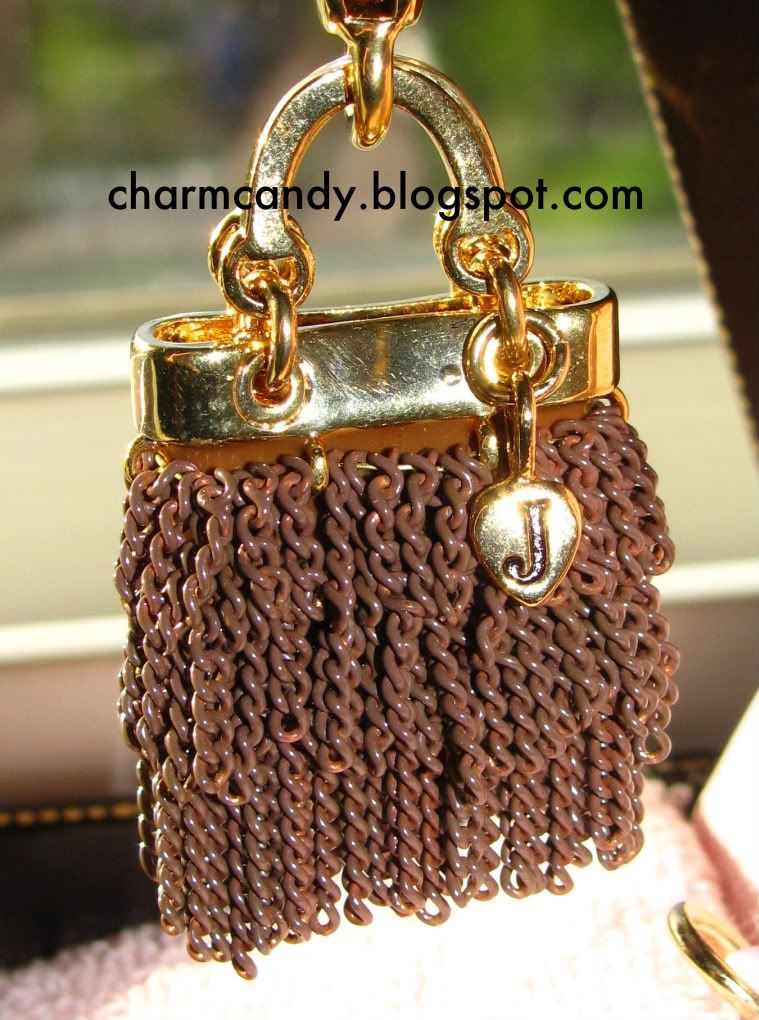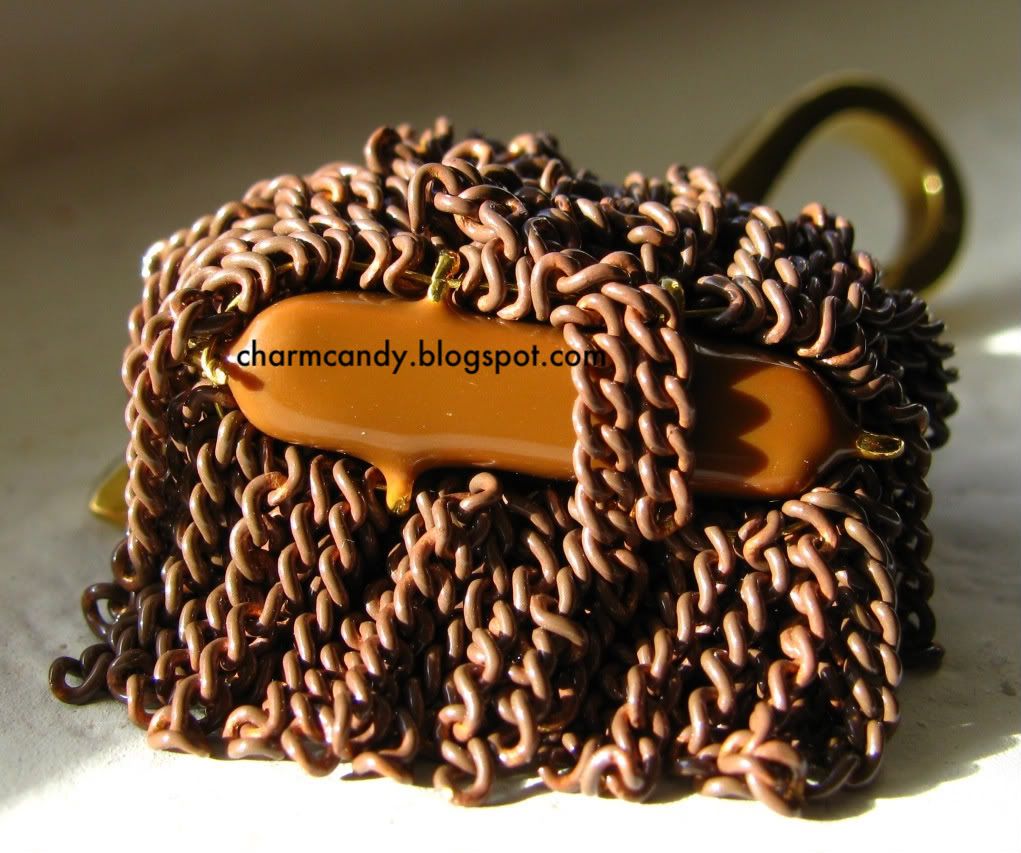 At last, I present to you the chain purse charm! You might remember that this is one of the very few purse purse/handbag charms that I was really into when it first popped up for pre-order on Juicy's website. I had some slight reservations about what exactly lurked beneath the fringe and now it's no longer a mystery.
This is a very simple charm; chain "fringe" all over with just a basic brown enamel shape beneath. I think the best details, however, are in the handles and the iconic "J" tag hanging on one side. If you like Juicy handbags at all, you'll recognize the J tag.. it is typically on every single Daydreamer (their most popular style) they ever produce. Sometimes it makes it onto other styles of bags, and now a charm!
I have a lot of brown leather bags, so I like the chocolaty color for this purse. It may be a summer release, but it definitely has that fall feeling about it. The handles are sweet and true to form.. what else could we ask for? Not much, I think. I'm really surprised by how much I like this charm, considering it doesn't have a whole lot going on. Probably not worth the suggested retail price, but you can nab it for 30% off if you hurry in to Juicy and mention their Friends & Family sale (it ends tomorrow!).
Price:
52.00
Box:
Brown/Pink
Code:
YJRU3073