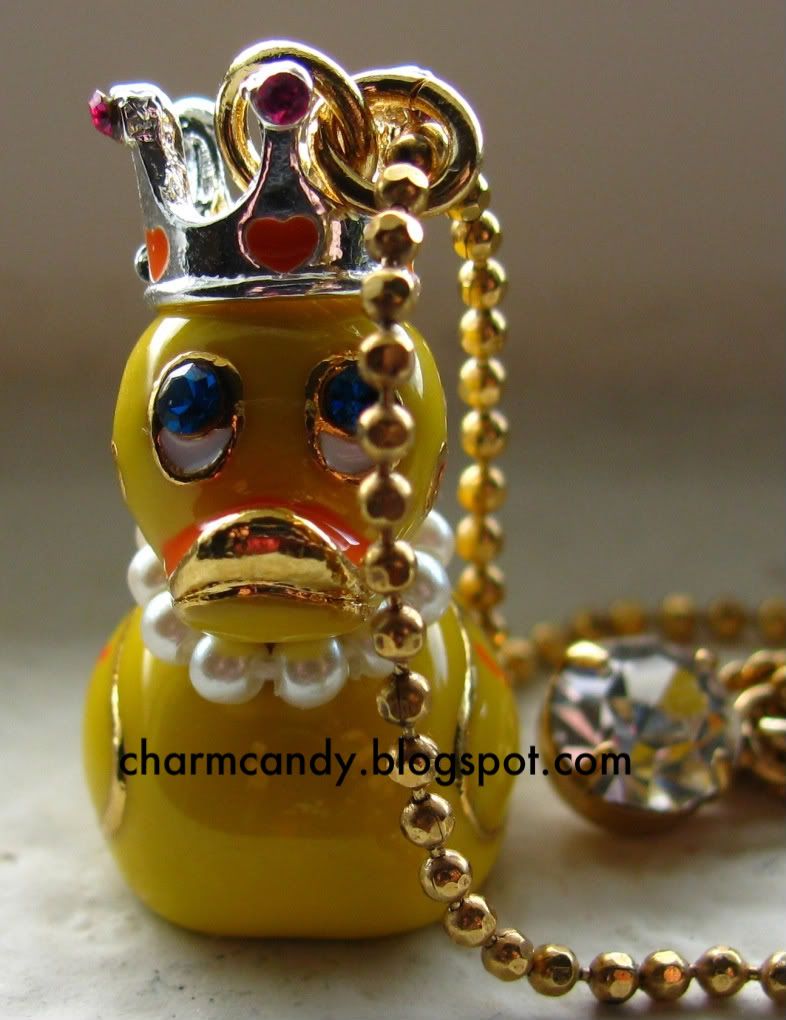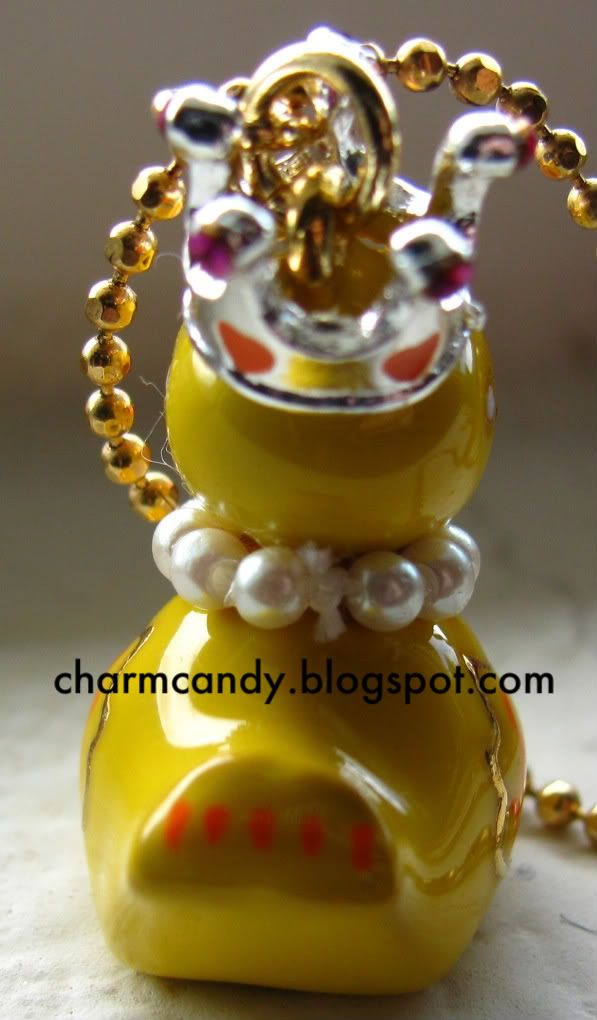 I have returned! And with a little something special for today.
I've said it before and I'll say it many times more -- I love rubber duckies. When Nordstrom's holiday catalog appeared in my mailbox I found it stuffed with a whole Snow Bunny line from Betsey Johnson that I was swooning for as soon as I saw it. So when I went to check out the pieces online I found this little guy! Why, oh why Betsey Johnson, are there not more duck pieces??
Look at him. Or her? I'm not sure, but I have a tendency to make all animals male at first sight. Anyway, I have included two different sets of pictures because it's really rainy and overcast today which is my kind of weather, but makes for lousy pictures. The first two were taken with flash and you can really see how vibrant the colors are. The other three are natural light and may wash him out, but bring the details into better focus.
The classic yellow color on this one is perfect. It's bright and cheery and is accentuated quite nicely by the gold and orange detail on the wings. Be sure to click on the second picture to enlarge it so you can really get a sense of how amazing the blue eyes are. Perfectly clear ocean blue crystals really bring the face to life, in addition to the gold and orange beak. Topping off the head is a cute silver crown that is adorned with very small fuchsia crystals and orange hearts. But my favorite detail of all? The pearl necklace. At first glance it really looks like your standard little addition of pearls but when I was going through my photos I noticed small fibers on the back of the duck. At first I figured it was dust or an errant cat hair but then I realized that the pearls are actually on their own string and are tied in the back. That's right. The duck is wearing it's own pearl necklace. That kind of detail isn't something you see very often; usually these things are solidly attached in some way or another. This is both good and bad; good because it's just such a sweet finishing touch (to me) and bad because it increases the potential for the little pearls to pop off, and the string lends itself to fraying (hence the fibers). You can see the knot in the last picture.
I adore this ducky necklace. It's double stranded, all gold colored, and the second strand holds just a single crystal that doesn't overwhelm the charm. In fact I was so enamored with this that I totally forgot about the Snow Bunny line! Another bonus for this necklace is the price -- you really can't beat that these days.
Price:
35.00
Found at:
Nordstrom.com
(direct link to product page)