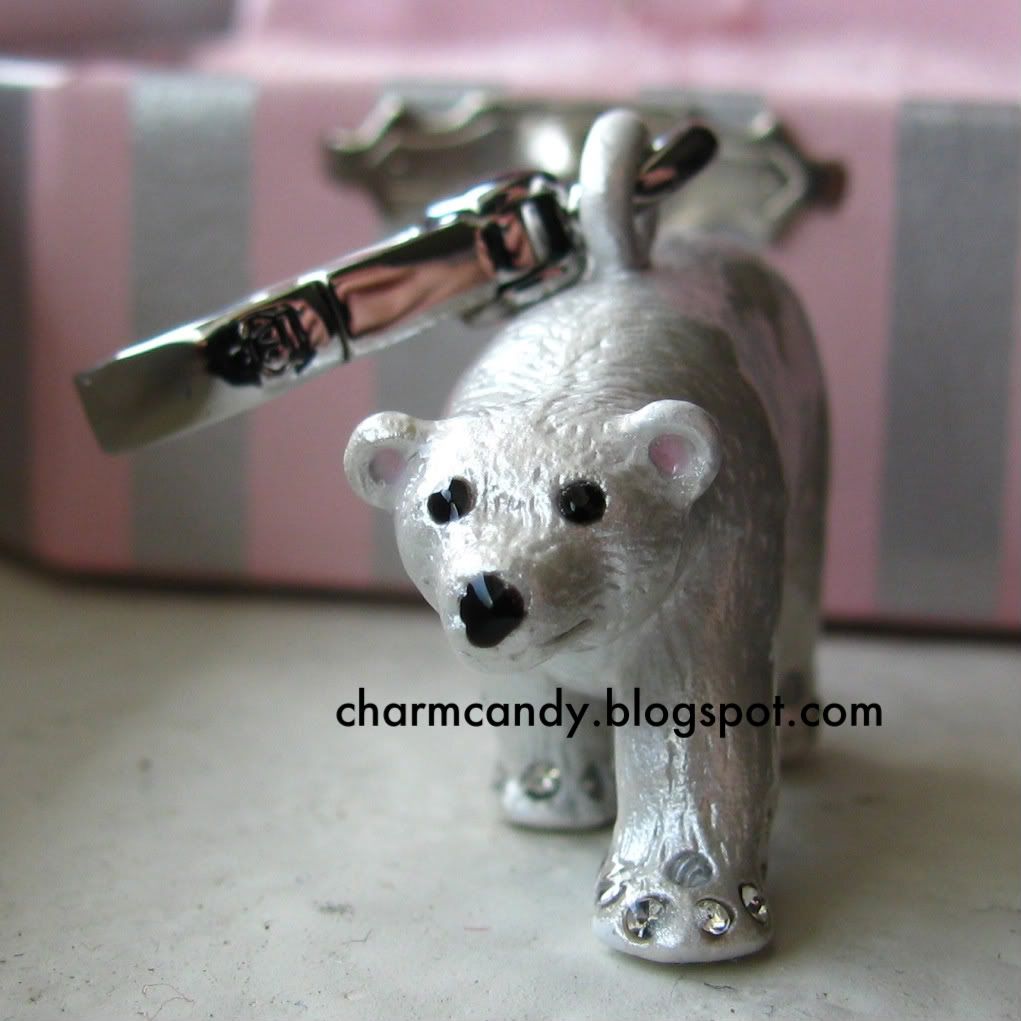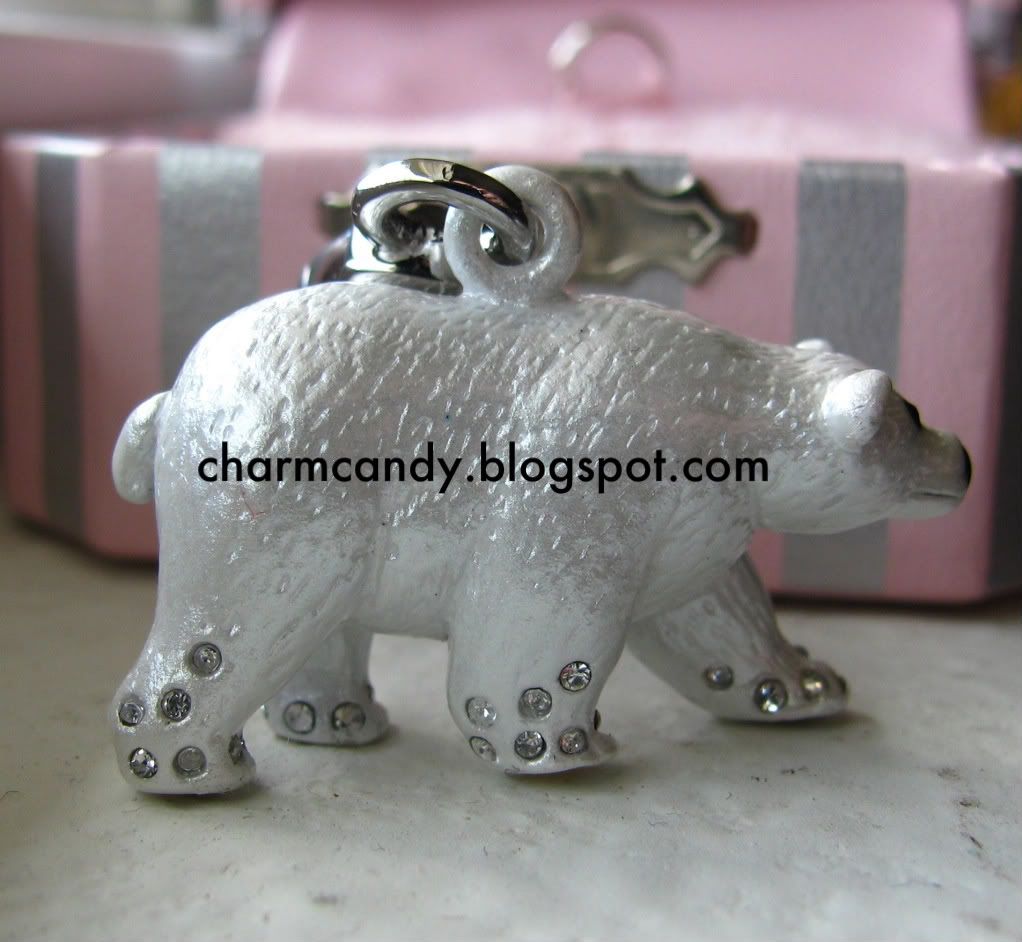 Well, so much for my resolve to go back to posting daily! I wish you all a belated Happy Thanksgiving (if you were celebrating), and thank you for sticking in there with my erratic schedule. Fortunately for me -- and you -- a sweet little package from Shirley & Company landed in my mailbox this week.
This is hands down the charm I was most excited about. Don't get me wrong.. the LE holiday releases are sparkly and pretty. But none of them were grabbing me the way that past holiday charms had (like the nutcracker, reindeer, or original gingerbread house). Until this little guy ambled on up.
I love animals and if you've ever had the fortune to watch a polar bear up close you already know what magnificent creatures they are. Their strength is massive; I saw two play-fight at the San Diego Zoo a few summers ago and I might as well have been watching boulders slam into one another. Despite their untamed nature, polar bears are often represented as cute and cuddly. This charm is no exception. First of all, look at the face. The eyes are a deep rich black and I think Juicy made the right decision to use paint rather than crystals. It makes them look far more realstic, same goes for the nose. They didn't skimp on the crystals all together, though; check out the legs! This bear has got some fancy footwork going on.. perhaps they are to be interpreted as pieces of ice? Either way they don't overwhelm the bear entirely and really add to the festive feeling. The pads on the paws may be the best detail of all, though. Little golden hearts! Can you imagine how cute those footprints would be?
I have zero complaints about this one. It's really heavy but that's a good thing for me this time around, as I think it conveys how sturdy this charm is.
I love that this was a winter release; sure you think of cold climates when you think of polar bears, but I'm also reminded of the Coca Cola bear this time of year. Find it at a discount if you can but don't hesitate too long -- this is definitely one of those charms that will be hard to secure at reasonable prices once it's off shelves. It's one of the most realistic animal charms that they've done in quite some time, which will really make it stand out in your collection.
Price:
48.00
Box:
Silver/Pink
Code:
YJRU3427
P.S. Don't forget that the contest to win the Candy Cane charm ends in 4 days on 12/1. Every comment you leave (from
this post
forward) counts as one entry!