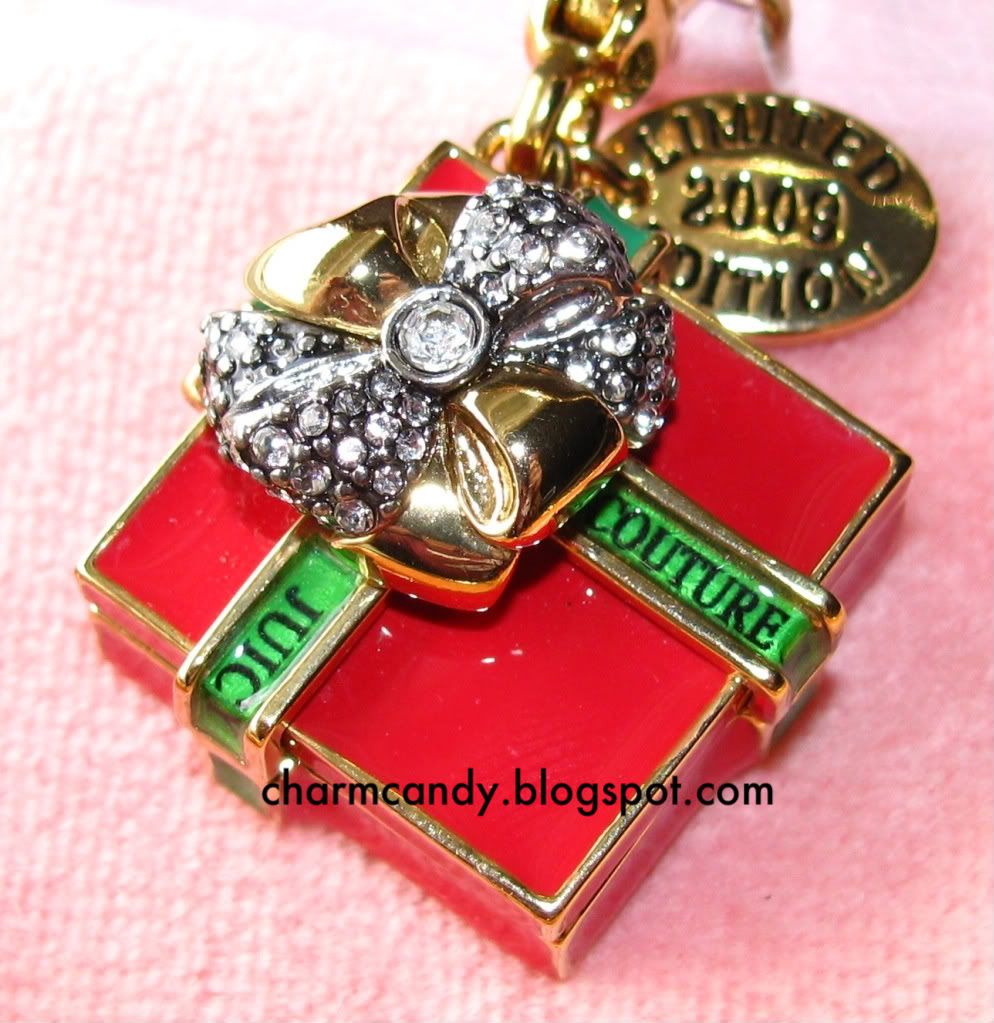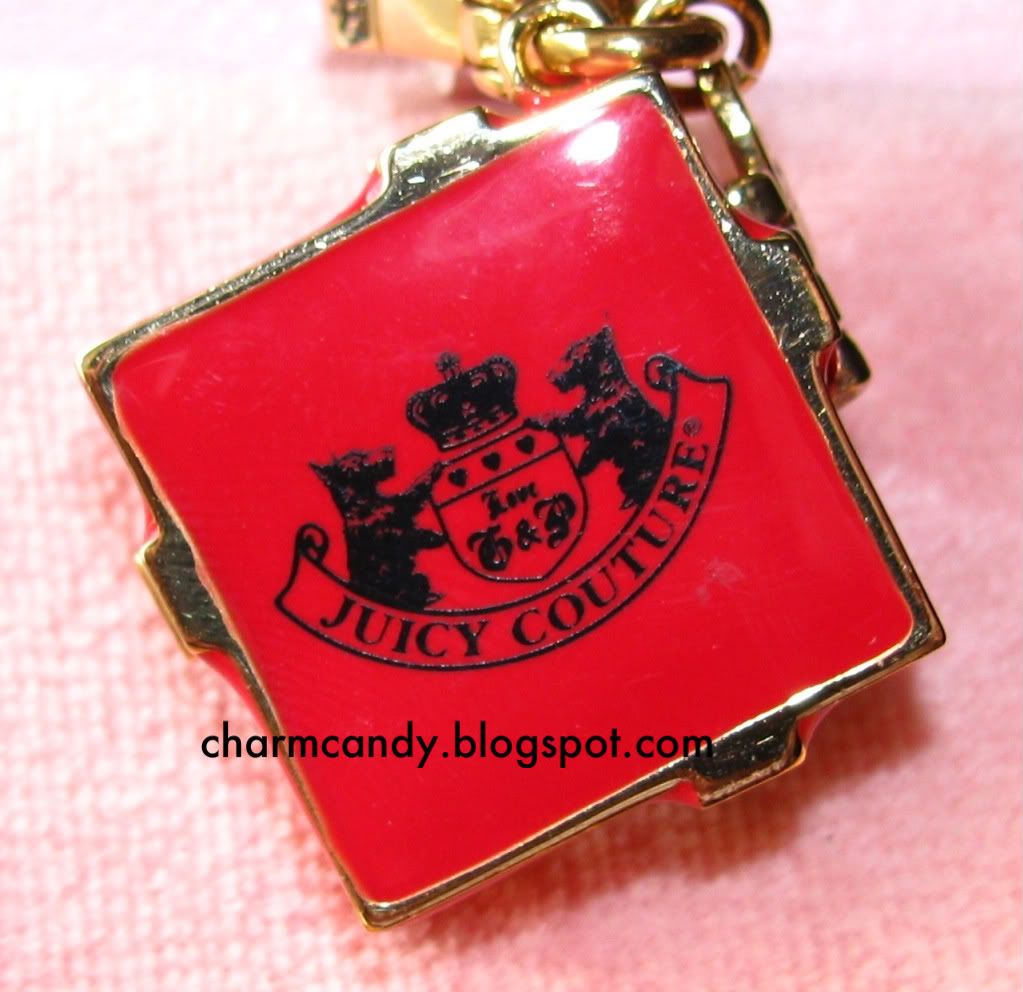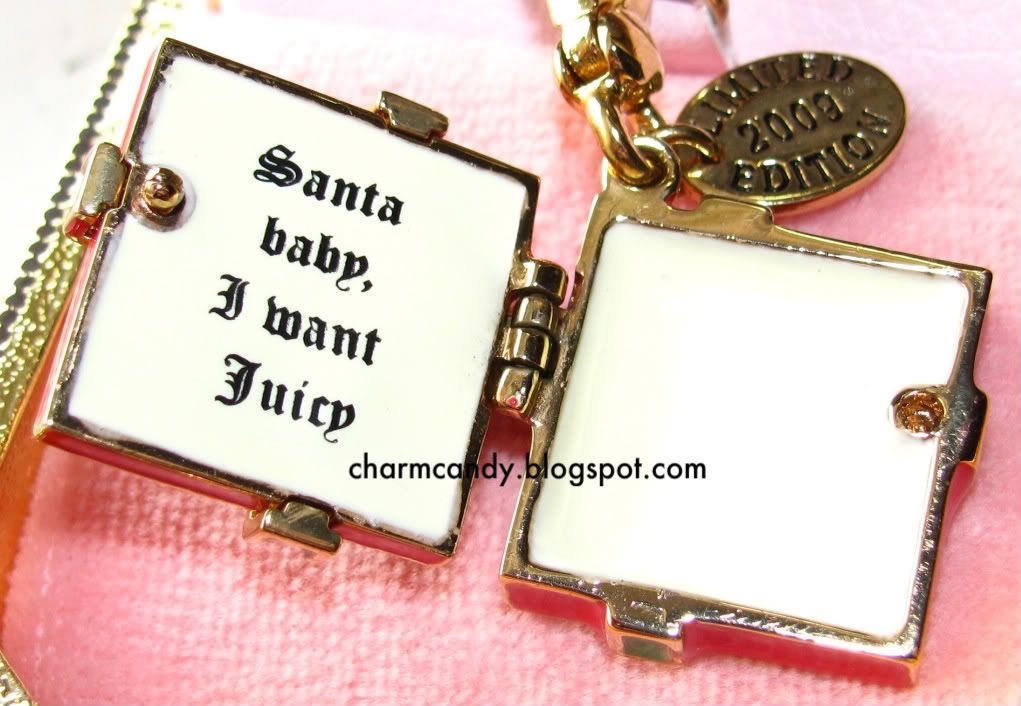 I know, I know. It's not even Thanksgiving yet. But every year Christmas starts earlier and earlier, as Juicy released their Holiday charms well before Halloween had even made its appearance.
So I present you with.. the present!! Haha. I really love almost everything about this charm. I was excited to see Juicy release a new style, especially since they've really been upping the number of re-releases. The red box is cheery and festive, and of course it's countered with a green "ribbon" around the box. Juicy is printed down the bottom of the ribbon, and Couture along the right side. It opens up to reveal -- nothing?? Oh, except for a clever note to Santa printed on the side. And then we have the standard logo stamped on the bottom.
The one thing I don't love? The bow. The dual bows seem like they're competing for attention and overshadow the rest of the piece. Juicy really could have made this stand out more by having only one bow; either silver or gold. Not to mention that rumors of a pearl bow were floating around before the charm was actually released and I'd really had my heart set on that. Oh well! I hold out hope that Juicy will get the bright idea to do charms in series, like Hallmark does their ornaments. They could come out with a new present every year and I'd get it even if it were ugly because that's what you do when you're too in-the-box to
not
collect all the pieces of a set.
LE Tag Year
: 2009
Price:
58.00
Box:
Gold/Pink
Code:
YJRU3318