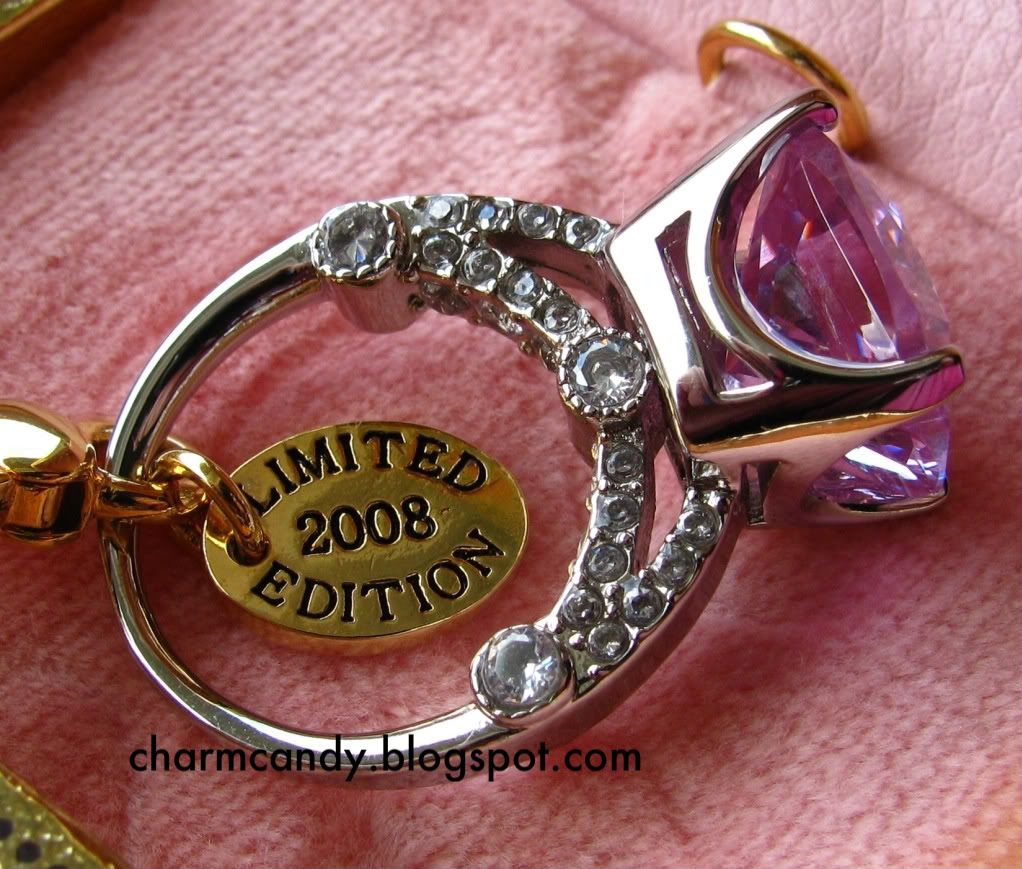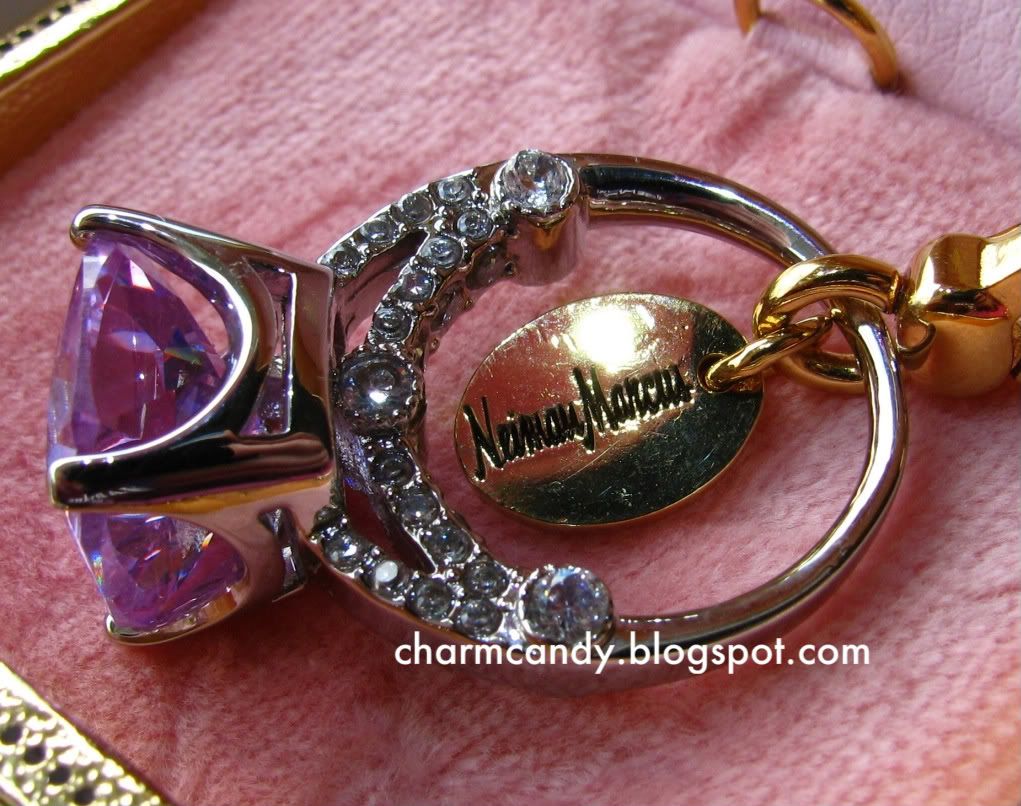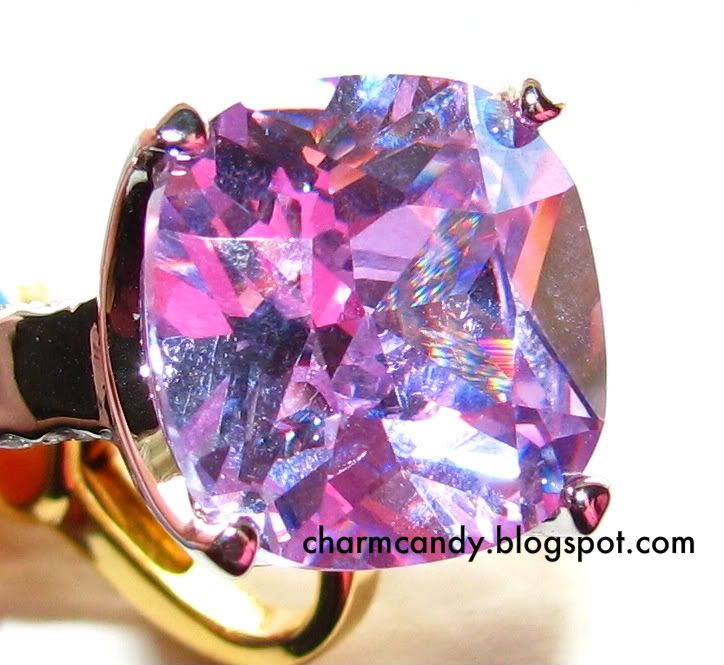 Much like the shoe, purse, and snowflake charms I'm not really one for the ring charms either. Juicy has done several different versions of the engagement ring, and I think I only have two including this one.
But there is a very good reason for having this one: it's the only colored stone they've done on an engagement ring charm. And it's beautiful. I purposely used flash on the third photo so you could see just how many colors are hiding inside of the purple stone.
I really love the detailing along the inner sides of the ring. It's intricate and rather than overwhelming the entire piece, it really elevates the purple stone and brightens everything up.
Now the bad news, as there usually is with older charms. This was a limited edition piece made exclusively for Neiman Marcus in 2008. That means that even if this charm had made it to the sale tables it would have eventually gone to Neiman Marcus Last Call outlets (of which there are quite a few less), not Juicy outlets. Your odds of finding this in a retail establishment are about as good as Juicy re-releasing the original globe. You will have to resort to the secondary market for this one, and it is still hard to come by. Prepare to pay (on average) double MSRP!
LE Tag Year
: 2008
Price:
38.00
Box:
Gold/Pink
Code:
YJRU1729
Misc:
Produced exclusively for Neiman Marcus; make sure their logo is on the tag.