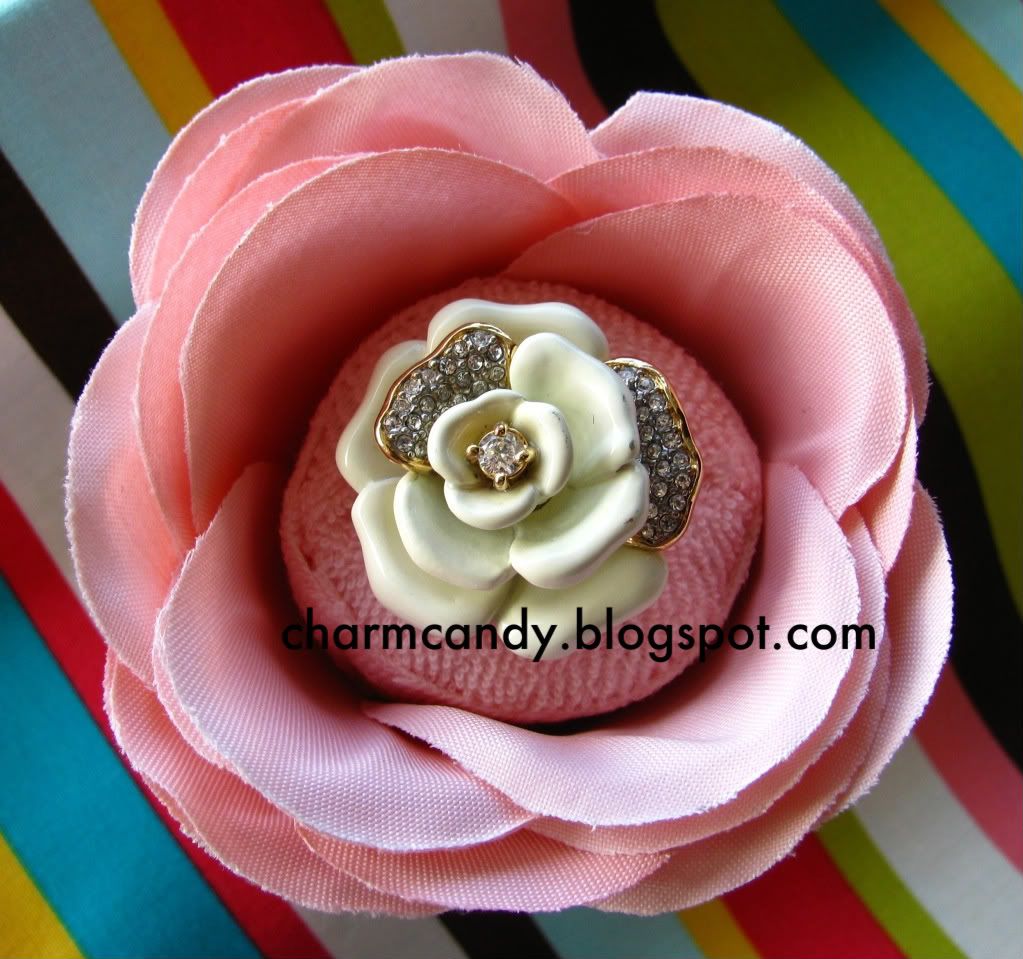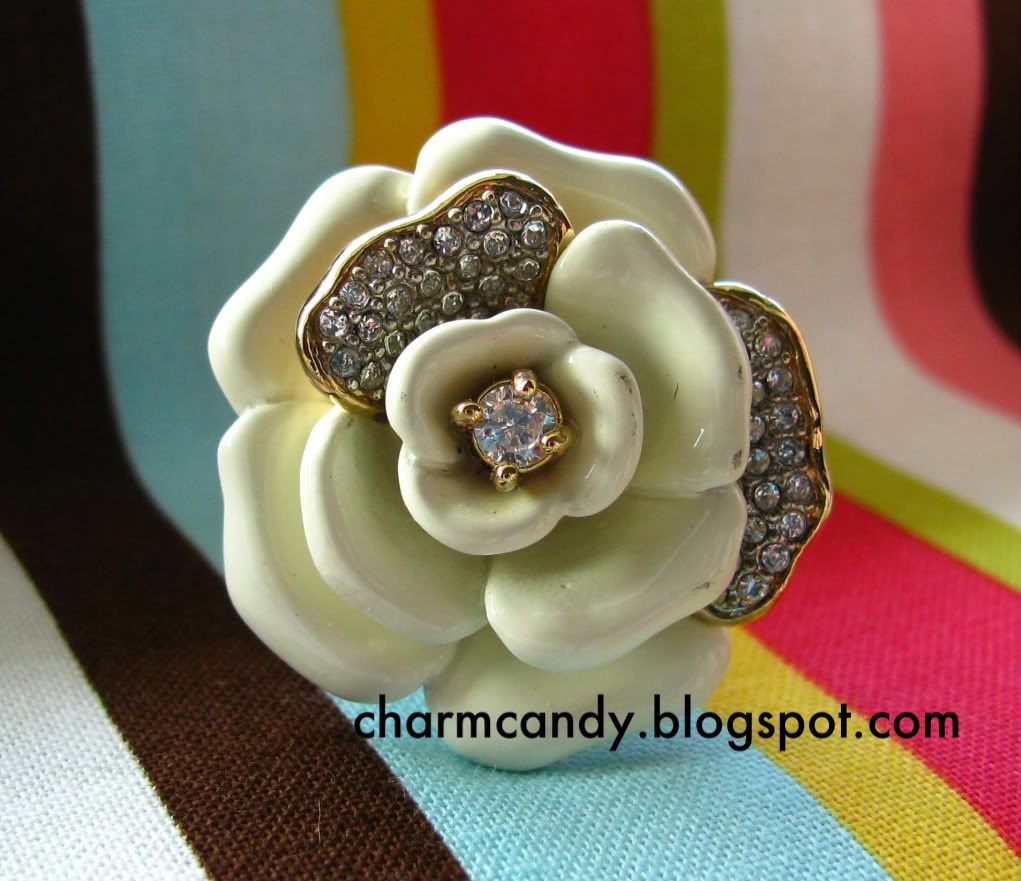 Oh. No.
The Neiman Marcus website has a window into Juicy's spring offerings and I have to tell you, it's kind of thrilling.
On the horizon are a plethora of flower rings. If Juicy can really hit something out of the park, it's flowers. Their Garden Party lines have sold out repeatedly, and fetch some big dollars on the secondary market. I suspect that this spring's line won't go quite as quickly, seeing as how many pieces they're putting out.
Some are already available and this is one of them (though this came from Nordstrom's, not Neiman's). Behold the Pave Petals Flower Adjustable Ring! So many beautiful elements! Cannot.. contain.. excitement!
Let's get the box talk out of the way. Appealing packaging is a great marketing move; I'm not too proud to admit that I'm shallow and have caved in to things based purely on their packaging once or twice. The box itself looks a little boring from the outside - standard cylinder shape with a lid and some girly designs scrawled on there. When the lid comes off, however, it's a completely different story. A pink rose full of soft petals blooms as soon as it's released and, voilà! A creamy white flower with pave crystals sprinkled on the petals is revealed.
The pave petals are kept to a minimal two; this is good. Any more and they might become overwhelming. The larger crystal in the center is very eye-catching and looks amazing in the sun. I forgot to take pictures of the band, but Juicy's idea of 'adjustable' is really only adjustable to a certain point. There is a solid band that is probably a size 8 with a smaller, thin sideways C shape inside of it. This is the part that's adjustable. It's hard to explain, but the smaller band inside will expand or shrink with your finger to hold the ring on.
Don't expect to wear this ring on your pinkie; not only is it huge (maybe about an inch across, if not a little more), but it's heavy. Your hand will definitely feel unbalanced if it's not on one of your three inner fingers.
As much as I love Juicy's rings, they are always way way
way
too expensive and aren't usually stocked on websites that offer frequent discounts, like S&C or SBB. Juicy has been offering a lot more in-store promotions lately, but they're sporadic and sometimes don't apply to regularly priced jewelry.
Price:
78.00
Box:
Round Pink Rose
Code:
YJRU3625