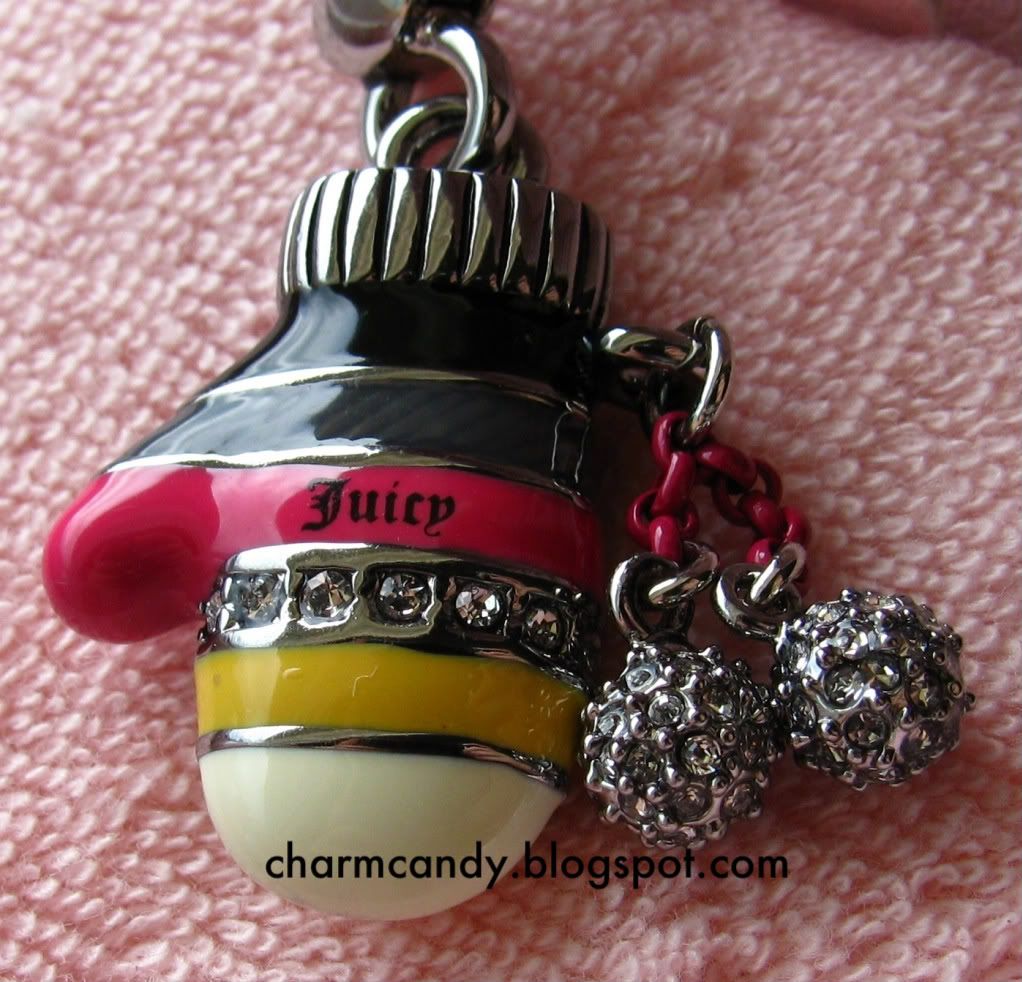 I'll admit that I wasn't too excited about this charm at first. The color scheme seemed like an odd choice (really, how often do yellow, pink, and gray work?) and there's not much that's thrilling when it comes to mittens.
However I was pleasantly surprised when I saw the mitten in person. It really is cute, and the colors are working. It has that puffy quality that all mittens should aspire to, and reminds me of being a kid and putting on those marshmallow-like things before sprinting out into the snow.
Very subtly printed on the pink, the front side reads Juicy and the back of the mitten says Couture. It's nice that Juicy didn't emblazon their logo all over the place on this one. The band of crystals kind of chops up the smoothness of the shape, but they really seem to dress it up.
The best detail, in my opinion, are the little dangling puffs off to the side. I don't know exactly what they're meant to represent (do most mittens these days come with little puffs?) but it makes the whole charm playful. The only thing I'm not totally wild about is the cuff.. but then again cuffs aren't really something to get excited about, now are they? ;)
This is another one that you could probably wait on. It's silver (they never sell as fast; even the re-issue of the Gingerbread house in silver made it all the way to sale tables), it doesn't have universal appeal, and once again it's overpriced for how basic it is. I imagine these will crop up at outlets during the spring.
Price:
48.00
Box:
Silver/Pink
Code:
YJRU3314