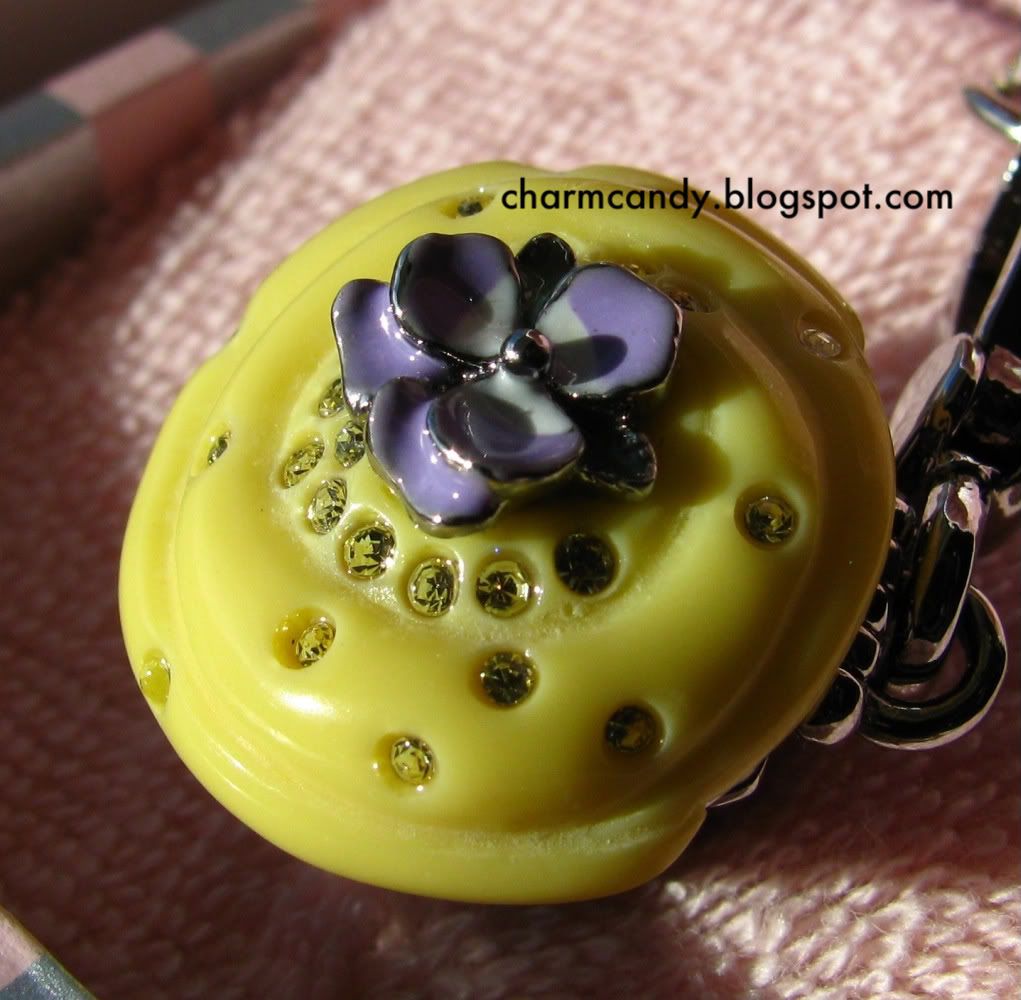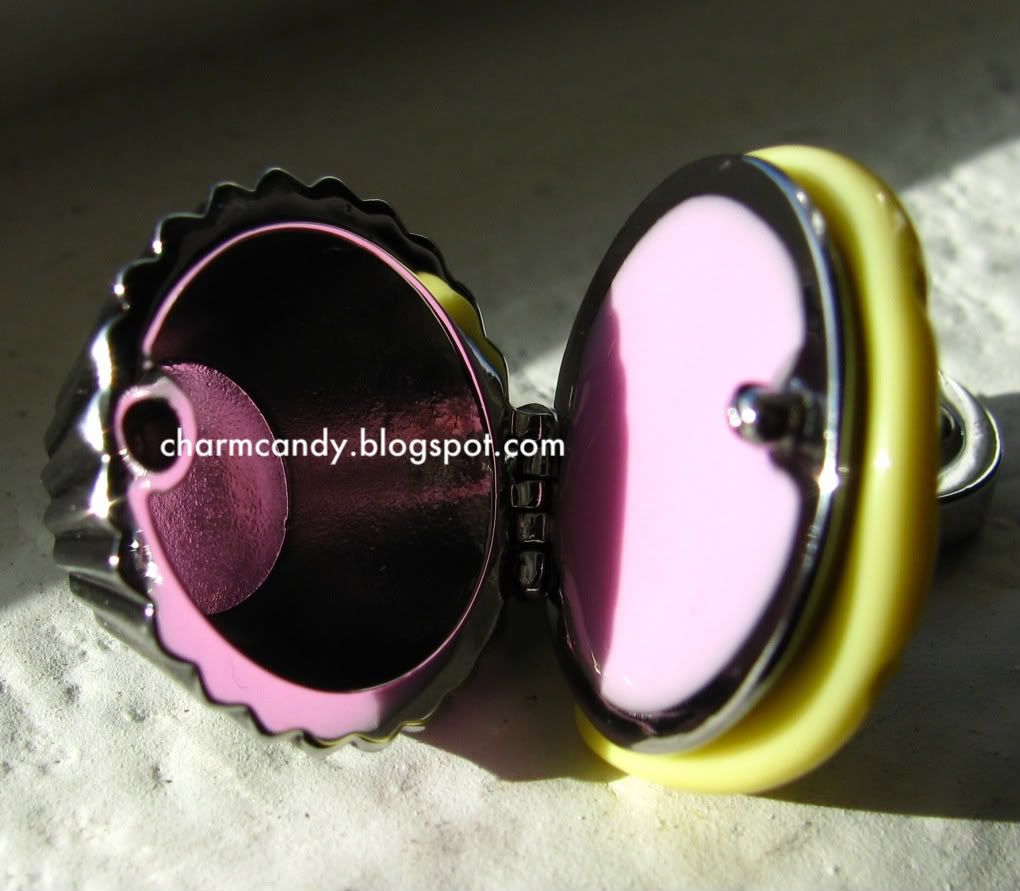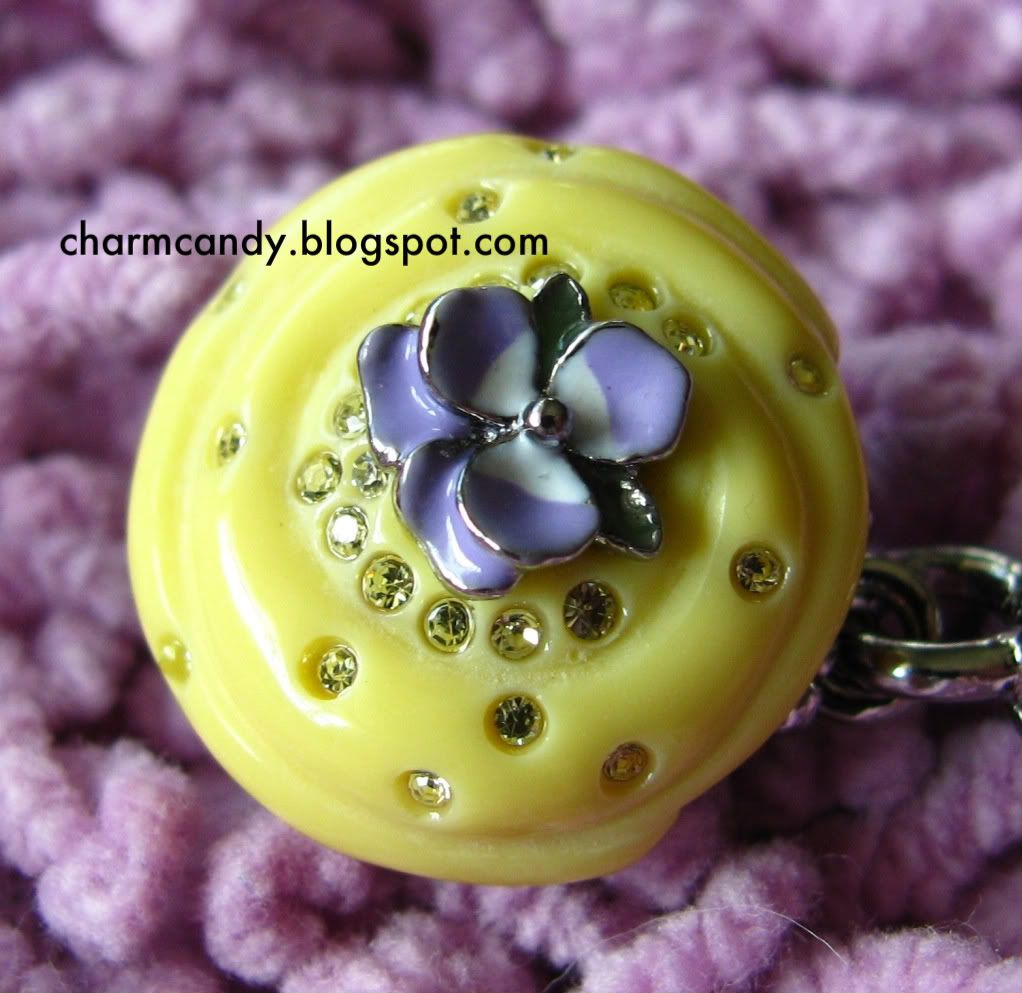 For sometime now there have been wistful sighs from charm collectors, wishing for a more realistic cupcake. Not that the older style isn't appreciated; it's just a little.. well, flat. So meet the new, improved, more dimensional cupcake!
I like it. I'm really into the whipped appearance of the frosting, and I love that they chose violet and yellow (contrasting colors) for the color scheme. I'm tickled with the yellow crystal "sprinkles" and the fact that this is a chocolate cupcake -- you can't tell from my photos, but there is just the tiniest hint of brown that lies beneath the edges of the icing. The inside top area is pink (a bit odd) and the rest is silver. The only thing that I'm not completely wild about is the size. This cupcake charm is HUGE! Smaller than a quarter, but maybe twice as big as the older cupcake charms.
Not everyone is into the silver charms, so have no fear: a gold version is set to be released this holiday season and can already be found on a couple of websites (S&Co) and in some stores. These are definitely some of the cutest food charms that Juicy has put out in awhile.
Price:
48.00
Box:
Pink/Silver
Code:
YJRU3177