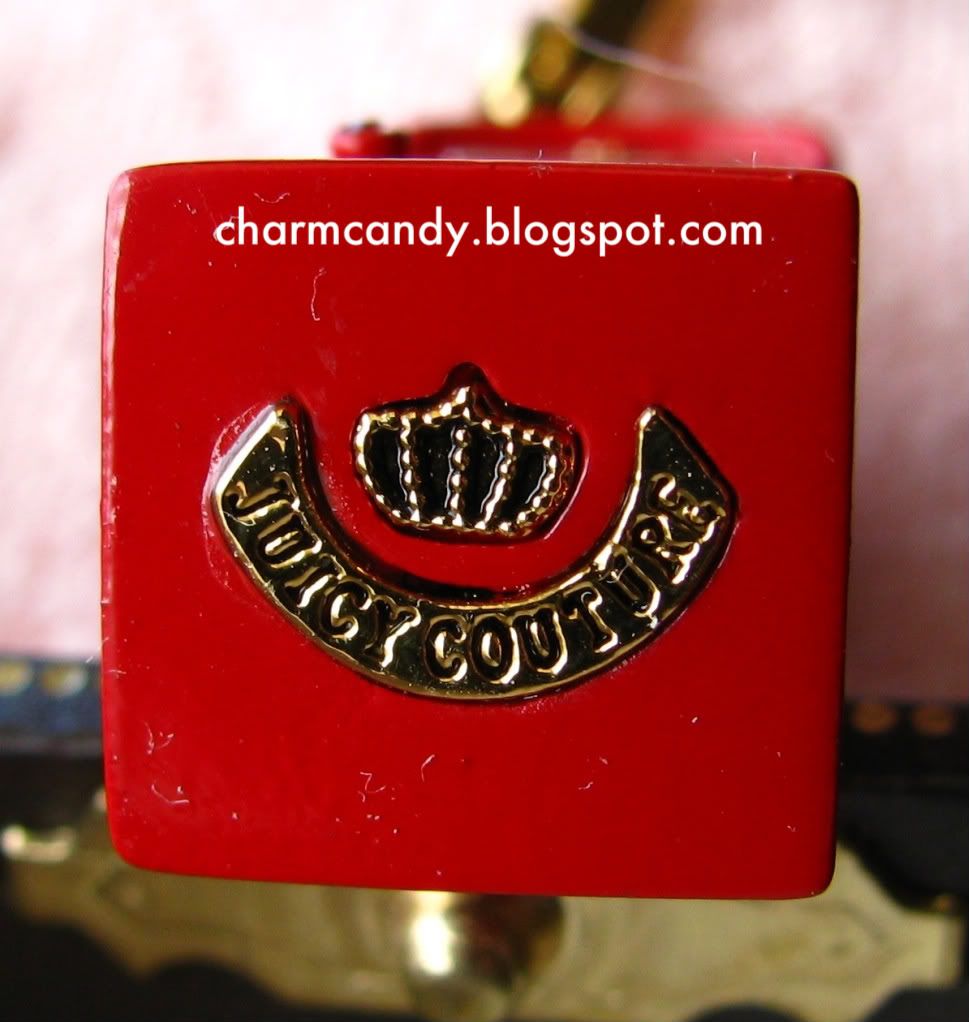 With the first round of exams over I feel like I finally have some time to catch up on taking pictures and writing posts. So this Phone Booth charm probably isn't new to anyone by now, but it's still one of my latest additions.
If you've been to London you know what the deal is. I loved using the iconic red phone booths a few times while I was there; touristy it may have been but it was cool since phone booths are pretty much a thing of the past. I'm so thrilled that I can have a little tiny piece of London with me at all times now. The door doesn't swing open, which is disappointing, but the overall design is pretty realistic. There's not a lot of extra sparkle on this one; the only crystal is a super tiny one on the handle of the door. The Juicy emblem sits above the word "Telephone" on the front and the back. I think the bottom has the cutest logo, though. I can never get enough of that tiny crown.
You may recall having seen this charm previously on the Jet Set bracelet. Back then it was made out of a rather cheap plastic and did not have an individual clasp. Be really careful when buying this charm on eBay or any other secondary website -- the differences between the two versions should be pretty visible (especially since this one is made out of a good, solid metal), but it never hurts to triple check these things when buying a charm. The bottom of the tag reads C-LDN PHONE BOOTH CHARM -- the LDN stands for London.
Price:
48.00
Box:
Brown/Pink
Code:
YJRU3129