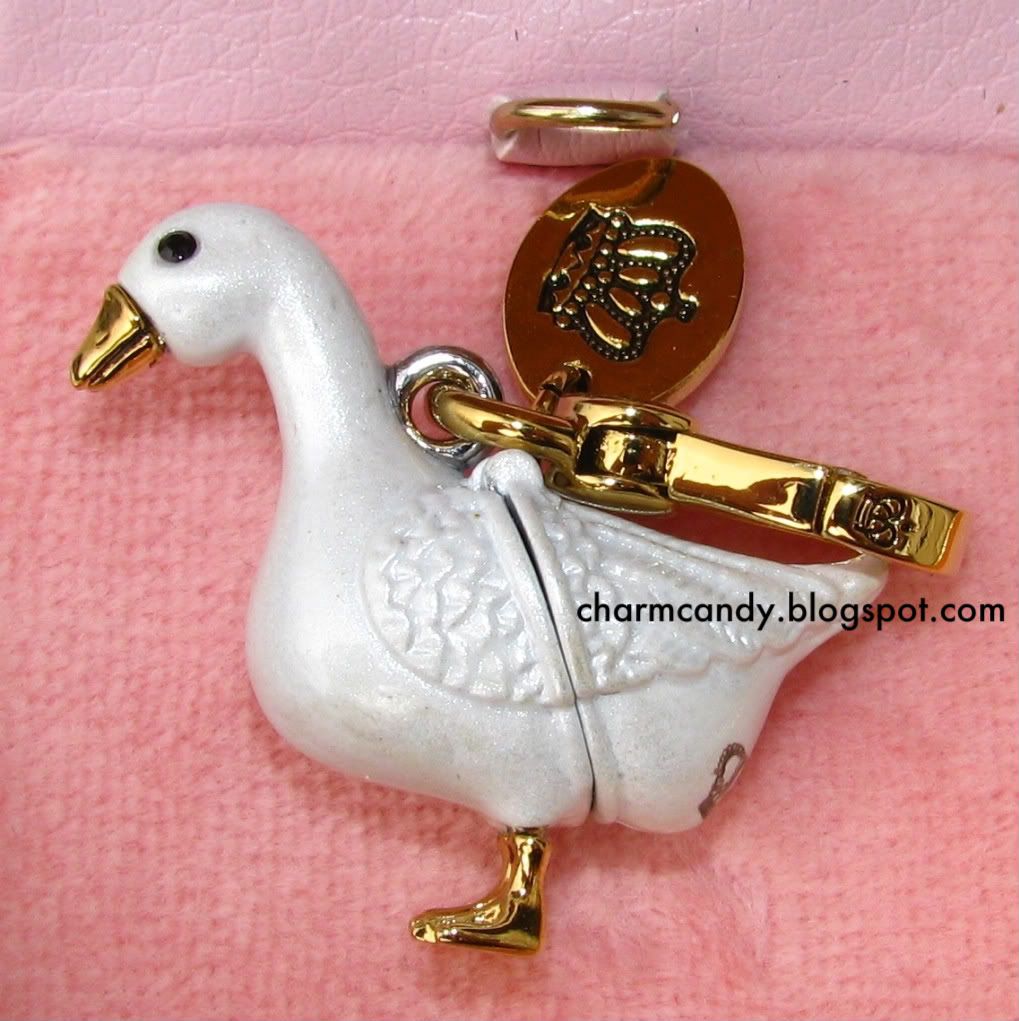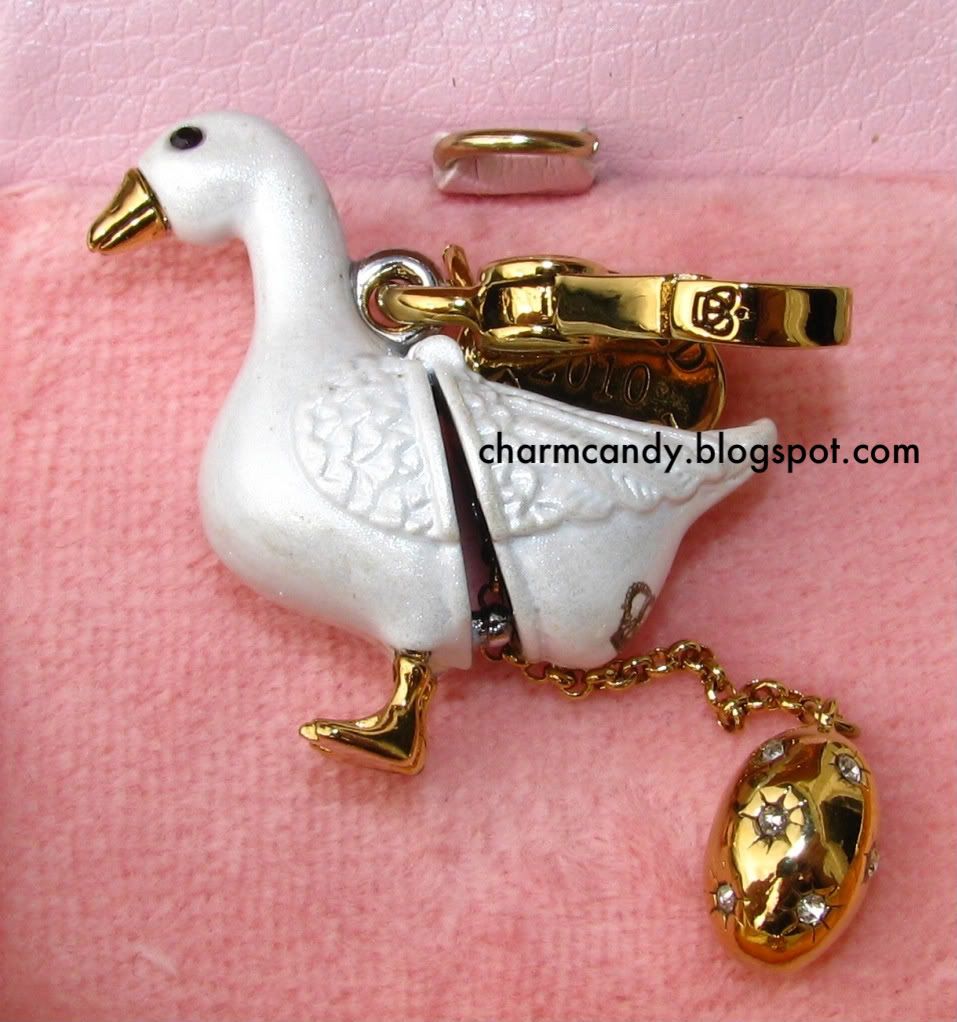 A tisket, a tasket!
Sorry that my goose charm appears to have only one foot. I promise you that it has two. I really should have taken pictures from the front and the back, but the light was disappearing outside.
So, you know me and animal charms. I love them! The goose is no exception, even if its back end is shaped a little strangely. The egg inside is a fantastic detail; I love that it has small crystals on it instead of being just plain gold.
My favorite part of this charm is the pearly white finish. The flash in my picture washes it out but it's very subtle and just so pretty. Now let's talk about the two things I don't like: the stamp on the butt and the snap. Juicy usually places a logo (either the banner or the crown) somewhere on each charm. I think the crown might have looked better on the chest area than the butt. And the snap is something I always take issue with. Some are too loose, some are too tight, and some can go from being too tight to too loose with just one drop. Like mine did this afternoon when I was taking it out to photograph it.
This charm flew off S&C's website like nobody's business. In fact, I never even saw it and I had been obsessively checking the site for days! So I just picked it up when I went to the Juicy boutique today, and swallowed the full cost. Why? Because the Prince Charming swan charm (which I have.. somewhere.. and am dying to find it and post photos because it's so adorable) will run you about $150-$200 on eBay these days. Animal charms, the bird ones in particular, always climb in value once they're gone. This one being a limited edition will only increase the value and is definitely worth picking up.
LE Tag Year
: 2010
Price:
52.00
Box:
Gold/Pink
Code:
YJRU3743